Plant diseases can have huge effects on crop quality and crop yield. In 2022, there have been substantial increases in some of these diseases, especially in North America.
10 Plant Diseases to Watch Out for
Jamie Nix | Biome Makers
Biome Makers BeCrop® Test is a way how to test soil health and can help identify soil's susceptibility to certain diseases, helping farmers and fertilizer manufacturers prevent and treat various diseases. Let's look at the most common diseases for 2022.
Magnaporthe oryzae
The more common term for magnaporthe oryzae is rice blast disease. The fungal disease is common in rice crops and can be identified by what is known as collar rot. The disease also results in white diamond-shaped scarring appearing on the leaves. The fungus eventually kills plant tissue and can spread easily to the rest of the crop.
Botrytis cinerea
The USA has some of the top wine producers in the world, and it's important that vineyards stay healthy and disease-free. One of the major diseases to look out for is Botrytis cinerea, more commonly known as Noble rot. Mismanaging it can kill ripe grapes and, therefore, farmers' income. It's easy to spot on grapes and can be prevented through the soil and microbiome testing.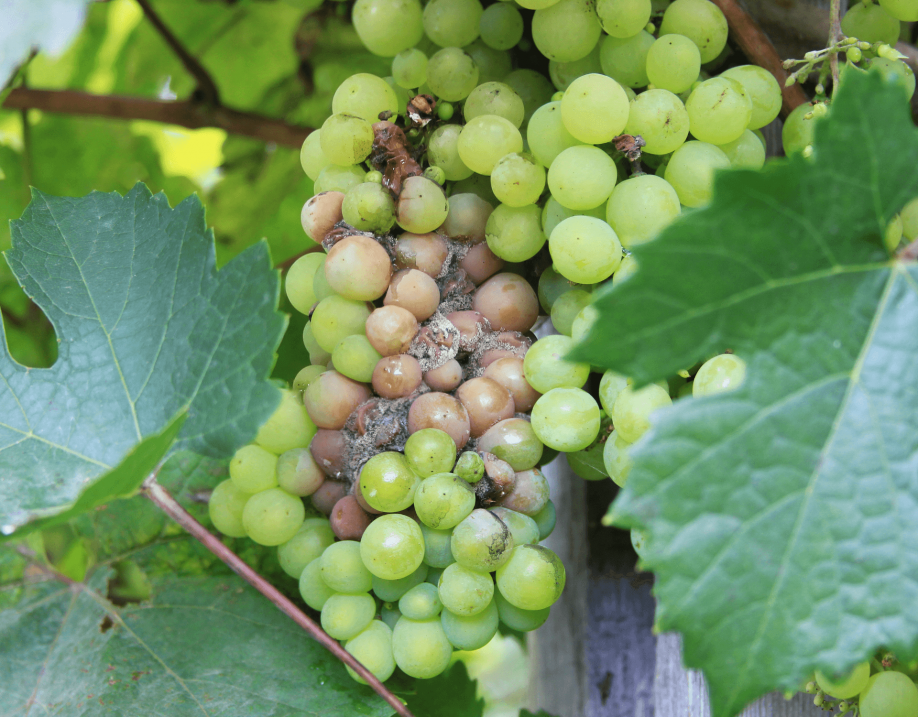 Puccinia spp
Often referred to as rusts, this fungal disease is another one to look out for in North American regions. The fungal parasite is most common in wheat and produces urediniospores which continue to infect hosts as long as they are alive. Like most parasitic and fungal diseases, Puccinia spp will end up spreading and killing entire crops if not detected and treated in the early stages.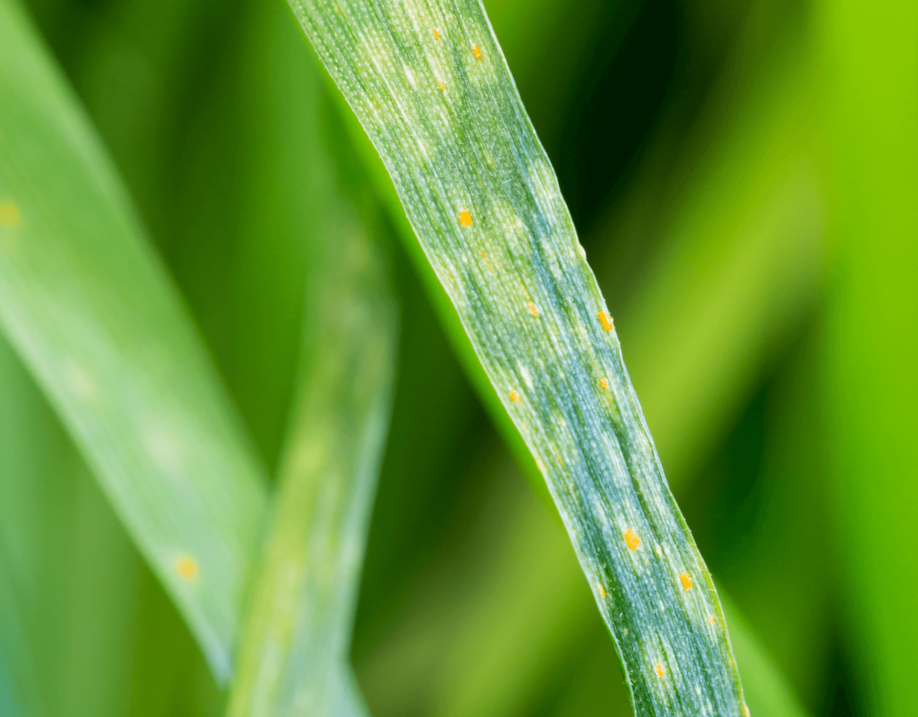 Fusarium graminearum
Fusarium graminearum has huge effects on the cereal industry because it attacks grains such as wheat, oats, rice, maize, and barley crops most commonly. Also known as blight, the disease causes scabs to appear on the crops. Infected grains become deformed, and the fungus produces toxins that make them a serious concern for the cereal industry.
Fusarium oxysporum
Potato, cotton, and banana crops are among the most susceptible to Fusarium oxysporum, better known as Fusarium wilt. The fungal disease is transmitted through the soil, so it's important that good quality soil is maintained through regular monitoring.
Blumeria graminis
Blumeria graminis shows itself as powdery mildew that appears on grain crops. The disease is especially common in areas that experience high rainfall throughout the year or in fields that are heavily irrigated. If the infection spreads, there is a high risk of significant crop loss for farmers. Fertilizer treatments for soil can help prevent the disease in damp areas.
Mycosphaerella graminicola
Septoria tritici blotch is a globally common fungal disease in grain crops. The symptoms often present themselves on the leaves of grain crops, usually causing discoloration. Resistance to the fungus can be built up with the introduction of nitrogen into fertilizer applications; however, a thorough analysis is recommended if farmers suspect an infection.
Colletotrichum spp
Farmers should monitor for this major disease found in many crops. Fruit farmers should be particularly wary of the disease, as most cases have been reported in apples. There are several fungicides that can help prevent the disease but accurately choosing treatments is essential to crop quality.
Ustilago maydis
Common in maize and wheat, corn smut appears on all parts of the plant that are above the ground. It's a fungal disease that causes tumors on crops. It's mushroom-like in appearance and slowly kills host crops as it grows. The fungus is edible and eaten as a delicacy in some cultures; however, maize and corn farmers should be on high alert for this disease.
Melampsora lini
Rounding out our list at number 10 is another parasitic fungus. Commonly known as flax rust (as it's found in flax crops), it was most commonly found in Ireland but can now be found in North America too. The disease spreads through the dispersion of spores and can affect large areas of crops at any one time.
Others to look out for
There are several other diseases to watch out for in 2022 including fungal infections like Phakopsora pachyrhizi and Rhizoctonia solani. Other prominent crops like spinach, tomato, and potatoes suffer from diseases like albugo, Phytophthora, and Streptomyces scabies, respectively. Also hot on the heels of our top 10 are Phakopsora pachyrhizi and Rhizoctonia solani in bean crops and untreated soils.
Key Take-Aways
These diseases are incredibly common in fields in North American farming communities. Most of them can be prevented by building crop resistance through the soil. BeCrop® Tests allow farmers and advisors to identify these diseases before they become a problem for crop yield.
Additionally, the BeCrop® Test is a way how to test soil health. This biological soil analysis helps to diagnose diseases that may have been previously unknown to the farmer.
One client, Matt Rasmussen, 5th generation corn and soybean farmer, put it this way..."If you know that predisposition, you can manage for it. One of the biggest helps in the predictive side of the BeCrop® value proposition is giving that ability to know before you grow."
In this case study, you can learn more about Matt's experience with Biome Makers.
The content & opinions in this article are the author's and do not necessarily represent the views of AgriTechTomorrow
---
Comments (0)
This post does not have any comments. Be the first to leave a comment below.
---
Post A Comment
You must be logged in before you can post a comment. Login now.
Featured Product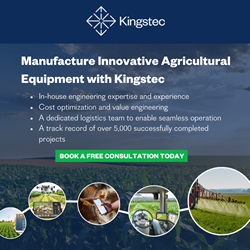 In the rapidly evolving agricultural landscape, leading AgriTech companies are increasingly leveraging the experience and expertise of strategic engineering and manufacturing partners to bring cutting-edge, cost-effective solutions to market. Kingstec is an all-in-one engineering, manufacturing, and logistics partner, with over 40 years of experience and 5,000 successfully completed projects. We can help you bring innovative, cost-optimized farm equipment, sensors, drones, components, and more to market quickly with in-house engineering and manufacturing expertise, a dedicated logistics team, and a network of world-class manufacturing and supply chain partners.