With consumers increasing the need for food supply chain transparency, we dive into six key factors driving these demands.
Six Key Factors Driving Consumer-Mandated Supply Chain Transparency
Article from | FoodLogiQ
As the impacts of climate change and labor disparities across the globe become more visible, consumers have begun to hold businesses accountable for their words and actions. Consumers vote for companies with their dollars and begin making sustainability and transparency key considerations in buying decisions.
The public has become aware of inhumane, unjust, and inequitable practices across mainstream consumer goods supply chains in the past few years. Consumers have begun to follow brands that provide in-depth product information, including where their products are from and how they were sourced, transported, and stored.
While the costs of negligence are significant, the opportunities make it a worthwhile investment. According to research, 94% of consumers are more likely to be loyal to a brand that offers complete supply chain transparency, while 39% say they're willing to switch to a more transparent brand. In the food industry, losses are incurred from recalls and contamination. In 2010, there was $161 billion worth of losses due to food waste.
Benefits of Supply Chain Transparency
Supply chain transparency has several components, but it all comes down to one fundamental practice: being open, honest, and telling the whole story – even if it isn't pretty. Not only will consumers reward companies that practice transparency, but it will pay returns. Specifically, in food, the numbers linked to losses and recalls are enough to speak for themselves: A single recall in 2008 cost food companies $500 million in settlements.
There are several other key benefits for companies to pursue transparency in the supply chain. They include collaboration, innovation generation, and the strengthening of a larger system. Enhancing traceability in the food supply chain can also help check the spread of food-borne illnesses. Using available resources to navigate the sources of a disease, identify and track any items that may have interacted with it, and promptly remove them from store shelves, restaurants, and consumer hands can save lives and money.
While transparency has many different definitions, there are a few key contributors that the Center for Food Integrity has identified: ethical motivations, full disclosure, stakeholder participation, relevance, clarity, credibility, and accuracy. As your company looks to prioritize supply chain visibility, here are six factors driving the consumer mandate for supply chain transparency:
Sourcing
In recent years, global consumers have been made aware of the harsh realities of child labor and human rights infractions in developing nations, where many large companies source from. Consumers are dedicated to ensuring that producers from underdeveloped countries are fairly compensated and treated. Labor and human rights have become key factors in making purchasing decisions.
Food waste
While some countries waste nearly half of the food produced and imported, others are left food insecure. Between 30% and 40% of the food supply that could be distributed to those in need is wasted every year. In the U.S., this equates to 130 billion meals and more than $408 billion. Being transparent about minimizing and managing food and packaging waste is valued by buyers.
Safety tracing
Following the COVID-19 pandemic, consumers are wary about food-borne illnesses and care deeply about protecting their health. Traceability enables businesses to track the sources of potentially deadly outbreaks and minimize food safety issues. This can protect their customers by detecting and responding to problems as they arise.
Nutritional information
Health officials have recently stressed the importance of a healthy diet as obesity rates and cardiovascular risks have spiked, increasing interest in healthy eating and subsequent health concerns. This further motivates the consumer to know exactly what they are consuming. Nowadays, people expect more than the bare minimum – they want real numbers and data to support food ingredient claims.
Ecological impact
The food and beverage supply chain consumes a lot of energy in the process of growing, transporting, storing, and selling food. Consumers have seen the dire impacts of climate change start to emerge, furthering their desires to understand the ecological impact of consuming the food.
Community impact
The stakeholders in supply chain operations extend beyond employees and environments but also to the localities that experience the economic, social, and environmental impacts of manufacturing and production.
Investing in technology solutions can be very helpful in uncovering problem areas within these components and solving them. At FoodLogiQ, our solutions are made to address these situations and would be a viable option for companies looking to ensure – and meet the consumer demand for – supply chain transparency.
The content & opinions in this article are the author's and do not necessarily represent the views of AgriTechTomorrow
---
Comments (0)
This post does not have any comments. Be the first to leave a comment below.
---
Post A Comment
You must be logged in before you can post a comment. Login now.
Featured Product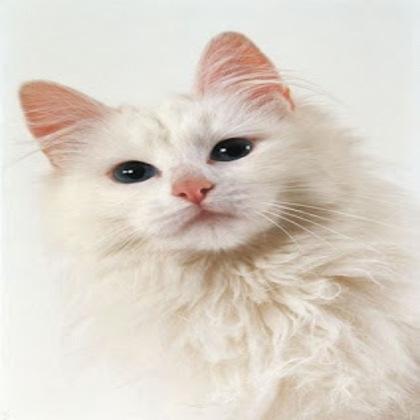 The 13 MP autofocus camera uEye XC is especially easy to operate and delivers high-resolution images and videos in the blink of an eye. Unlike typical webcams, it has been specifically designed for use in industrial applications and delivers sharp image data even in changing light conditions. Setting up and operating only requires a cable connection. The webcam-like camera is characterised by its particularly elegant and lightweight magnesium housing: with dimensions of only 32 x 61 x 19 mm, it is compact, sturdy despite its light weight and absolutely suitable for industrial use - benefiting, for example, kiosk systems, applications in industrial production or agriculture. With the uEye XC Starter Set, IDS offers a full-package deal for $500. (launch promotion, valid until 30 November 2022) that allows customers to evaluate and use the full range of functions of the new camera. The set includes not only the camera, tripod adapter and cable, but also a macro lens. Thanks to this lens, the camera is also suitable for demanding applications at close range. It easily shortens the minimum possible object distance and opens up additional application possibilities.