Vertical grow racks maximize yield by optimizing vertical and horizontal space from a grow operation. But there's a very important question every vertical indoor farm has to ask: How the heck are we supposed to get up there?
Is Scaffolding a Step Up (or a Step Back) for Your High-density Vertical Grow Rack System?
Article from | Montel
Vertical grow racks maximize yield by optimizing vertical and horizontal space from a grow operation. But there's a very important question every vertical indoor farm has to ask:
How the heck are we supposed to get up there?
There's been a lot of hubbub in the vertical farming space around scaffolding—collapsible hardware designed to attach to your open-aisle vertical grow racks and allow access to plants on higher tiers.
On paper, the value of scaffolding seems like a no-brainer, but while scaffolding is the right choice for some grow operations, it's not right for everyone.
Are scaffolds right for you and your team? Here's how to find out: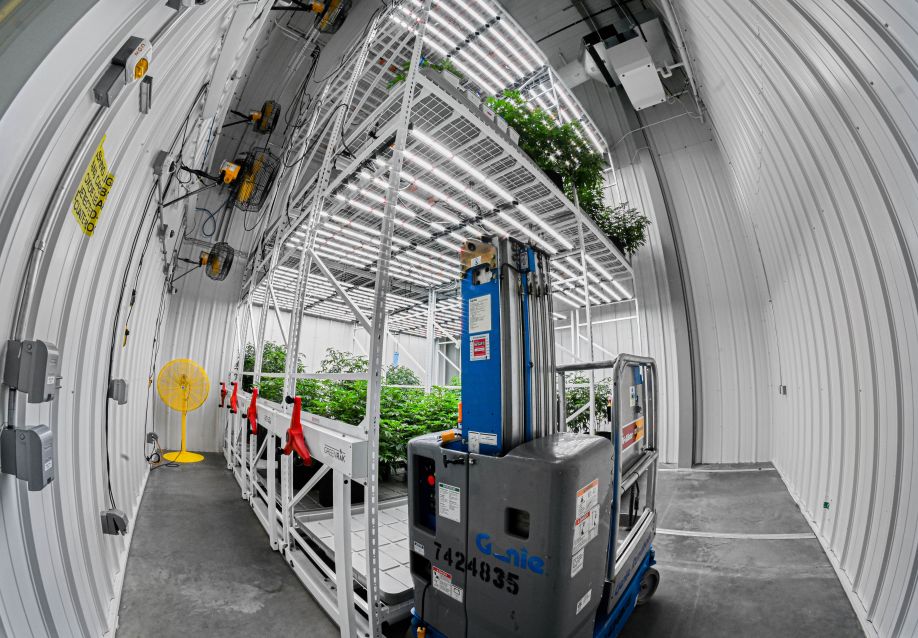 1. DOES YOUR VERTICAL GROW RACK SYSTEM HAVE MORE THAN TWO TIERS?
If your vertical grow rack system has more than two tiers, or you plan on having more than two tiers in the future, scaffolding is not an option for your facility. Most of the scaffolding systems on the market are cleared only for two-tier systems because any higher would pose a significant safety concern.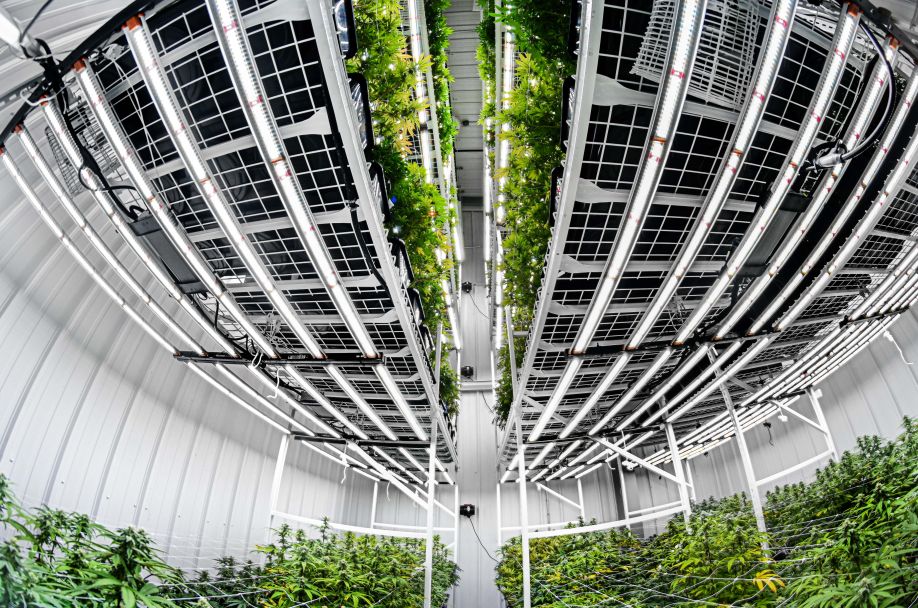 2. HAVE YOU FACTORED IN LABOR COSTS AND STORAGE?
Don't forget about the logistics behind assembling, disassembling, and storing scaffolding hardware.
Let's say you have a 30-foot high grow rack, and each piece of the scaffolding platform is four feet long. That's ten pieces of scaffolding to account for, not to mention the ladder and any bracing hardware to keep the platform in place.
Not only is assembly and disassembly time-consuming processes, but there is also safety to consider. To avoid slip-and-fall lawsuits, your employees will need to be trained on how to properly set up, tear down, and inspect this hardware.
And when you disassemble and are not using the scaffold platform, where will you store all the parts? Do you have enough space or a storage room?​
3. HOW ERGONOMIC WOULD SCAFFOLDING ONCE ATTACHED TO YOUR VERTICAL GROW RACK?
To keep scaffolding affordable and manageable, scaffolding hardware is limited in size. Most scaffolding systems are only around a foot and half to two feet wide —nowhere near as roomy as the standard vertical grow rack aisle width.
And because scaffolding locks into place, it limits the ergonomics of the work along the catwalk. Employees may need to lean at uncomfortable angles, which could put them at greater risk of workplace injury, especially when moving heavy planters.
Alternatives to vertical grow rack scaffolding
With guidance from our team of master growers and the brightest engineering minds in our R&D lab, Montel plans to release its own revolutionary scaffolding technology in 2022. We want to ensure that, as we iterate and develop, our industry-leading scaffolding solutions are safe, ergonomic, and time efficient for any vertical farming operation. Follow us on social media and sign up for our mailing list for the latest news as it drops.
In the meantime, our Authorized Montel Distributors researched the scaffolding solutions on the market today, weighed their pros and cons, and came back in agreement: aerial lifts and microscissor lifts are worthwhile alternatives for any vertical farm considering scaffolding.
Safety first
Lifts are OSHA-certified equipment, with built-in guard rails and harnesses for added protection. But scaffolding doesn't afford the same safety assurances. The only things keeping the scaffolding in place are the one-inch supports that append the catwalk to the racking. A misstep in setup could result in serious injury.
Lower cost
Of course, when it comes to initial investment and long-term maintenance, there's no denying that lifts are more expensive than a static scaffolding system. But once you adjust for the hidden costs of scaffolding—namely, labor—lifts are a comparable and often even less expensive investment.
The content & opinions in this article are the author's and do not necessarily represent the views of AgriTechTomorrow
---
Comments (0)
This post does not have any comments. Be the first to leave a comment below.
---
Post A Comment
You must be logged in before you can post a comment. Login now.
Featured Product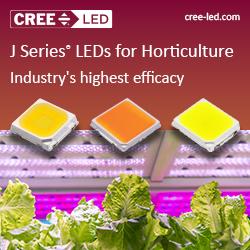 Horticulture and other forms of agricultural lighting require application-tuned ratios of spectral content, high efficacy and long lifetimes. Since these systems are designed to maximize yields for plants and animals, they require different metrics than lighting products designed around the human visual system. Cree LED delivers a wide range of spectral options and products optimized for these applications with leading efficiency and reliability.