A distributed network of farms and farmers means that our technology is able to effect change on a greater scale. In our goal to move farms, not food, we strive to create resiliency in food supply chains and greater food access across the world
Building a Distributed Network of Farms and Farmers
Q&A with Erich Ludwig, Head of Product | Freight Farms
Tell us about yourself and what Freight Farms is.
I'm Erich - I've been working in tech for 20 years but arrived in the agriculture technology space only four years ago. I've been with Freight Farms for almost a year and a half, and am enjoying learning from our farmers about what they do and how our farm automation software plays a part in their world, as well as learning about our hardware & controlled environment agriculture (CEA) and how our software can play more broadly in those worlds.
Freight Farms is the global leader in modular hydroponic farming. Our mission is to create a more decentralized food system by building infrastructure and technology that allow anyone to grow food anywhere in the world.
What does the Freight Farms distributed network of farmers look like and mean?
Freight Farms has been innovating, refining, and selling shipping containers redesigned as farms for many years; at this point, we've got an "install base" all around the world. The operators of these container farms make up the Freight Farms network, which includes entrepreneurs, nonprofits, and educational institutions spanning 46 U.S. states and territories and 35 countries.
Although the Freight Farmer network is global, it is connected and distributed worldwide. In this way, our network can support one another while making a widespread impact. Each Freight Farm grows 2–6 tons of produce, which then goes to feed the farmer's local community and create a more resilient food supply chain. In using our efficient hydroponic systems, they are also using 99% less water than traditional farming, meaning that our network is collectively making a positive impact on our environment, as well.
The network is also able to gather and share key learnings with one another through our monthly roundtable events and our farmhand® Community platform. This digital forum, a part of our all-encompassing app for container farming operations and support, is also a place for our farmers to converse with Freight Farms staff on the Customer Support, Plant Science, Software, Hardware, and Marketing Teams for ongoing support.
What is the benefit of a distributed network of farms and farmers?
A distributed network of farms and farmers means that our technology is able to affect change on a greater scale. In our goal to move farms, not food, we strive to create resiliency in food supply chains and greater food access across the world. Our network of farmers helps us to achieve these goals. Our network means they are connected, but the distribution means they are all able to make great change wherever they are in the world.
Because we have a large global network of farmers, we understand how our farms perform in different climates, what crops grow well in our farms, and what prices our farmers are able to command for certain crops (including seasonal fluctuations in pricing). With this information, we're able to help prepare new farmers to succeed and provide a secure source of food to their community.
As we move forward and build out this network, we'll continue to improve our ability to serve our customers and help them serve their communities. Having strong "nodes" in the network will help ensure stronger local food networks, more resilient community agriculture programs, and fresher food for folks nearby.
It seems like you are catering to a lot of people without much farming experience to solve a very complex and important problem, so how are you making sure they are successful?
As many folks know, it's pretty easy to get started gardening, but it can be a challenge to get really great harvests. There is so much to learn about seasonality, soil types, fertilizers, pests, and what plants grow well in certain areas. In CEA, many of those variables, such as seasons and pests, are removed, but there is still a lot to learn. In these controlled environments, it's important to make the experience approachable and as simple as possible, to put "guardrails" on the entire experience, and to make all learning resources easily available.
From a physical and digital perspective, because we've built our farms from the ground-up, we've been able to implement these "guardrails" and safety measures in many aspects of the Freight Farming experience — from purchase to harvest — so our farmers are not overwhelmed. We aim to advise and guide them so they can learn and gain confidence until they're ready to explore and experiment on their own. After someone purchases a farm, they are given access to farmhand's Academy and Knowledge Base platforms, where they can start learning about farming hydroponically in our system. From there, the farmhand software itself guides our farmers through each step of the farming journey.
But there are inevitably going to be issues that arise when operating a piece of equipment with many technological components. That's where our Customer Support team comes in. They have access to data and history for each of our customers' farms, so that they can diagnose, debug, and understand what may have caused an issue in their farm and how they might improve operations going forward.
Can you share an example of a beginning farmer that is now having success with Freight Farms?
Freight to Plate is a great example of this. The sister-duo had no experience farming prior to starting their Freight Farming business. Mary Kathryn Scala had a career in the hospitality industry, while her sister Jacqueline Scala was involved in commercial real-estate and construction. With the help of our training services and our farmhand software, they successfully launched their farm in the spring of 2021 and are now growing a variety of crops for Michelin-star restaurants in Chicago. As with any new venture, they experienced some struggles at the beginning, but when compared to the learning-curve most individuals experience with farming — be it indoor or outdoor — they agree that it was much easier to get up to speed on container farming thanks to the systems' simplicity and intuitive design.
HydrOrganic Farms is also a great example. Based on Long Island, Ryan McGann decided to shift from his career in technology start-ups to something that gave him a larger sense of purpose. In mid-2020, Ryan purchased three Freight Farms and began growing specialty herbs and leafy greens for restaurants in his community. With Ryan's background in technology, he immediately saw the benefit of an automated system that allowed him to completely control the environment of his farms.
What is the biggest misconception of hydroponic farming?
When I was working in large scale commodity crop farming (think soybean, corn, wheat, etc.), folks saw indoor/hydroponic farming negatively, as being all about "fancy water" (aka tasteless lettuce). Certainly, lettuce grows well in indoor systems but many other crops do as well. Where traditional farms of 500+ acres are great for consistently performing commodity crops, indoor farms are great for consistent production of differentiated specialty crops. For example, if you're working with a chef that wants a particular flavor and texture profile, indoor farming can achieve this. Indoor farming is also important for progress in our food systems. As we continue to experience the effects of climate change, we're going to have to understand how we can grow enough nutrient-dense food for our communities. We predict that the environments and shortened grow cycle in indoor growing are going to be vital.
Is that network limited to just Freight Farms' containers?
No. Our software is flexibly architected so that many different indoor grow setups can be operated using our farmhand software. The software is able to interact with different controllers, sensors, modules, HVAC units, lighting systems, and cameras. We can both monitor and control different setups, and feed the data from these setups back to operators to improve operational and plant performance. Our software is already being used in non-Freight Farms spaces, and we expect this segment of our customer base to scale rapidly.
What's the vision of Freight Farms for the next 5 years?
In 5 years, Freight Farms will be supporting multiple different modular farm shapes and models, as well as other indoor farms around the world. Our farmers will be collaborating with each other to share learnings, plant performance tips, nutrient formula ideas, and because of that their communities will have access to the freshest food. We'll be the gateway to learning about agriculture for a new generation of farmers as schools and neighborhood centers offer accessible learning environments through our technology.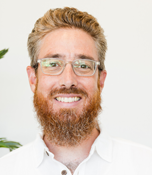 About Erich Ludwig
Erich Ludwig is the Head of Digital Product at Freight Farms, the global leader in hydroponic vertical container farming technology. In his role, Erich leads all Freight Farms software product development for farmhand with a focus on building the optimal customer experience. Prior to Freight Farms, Erich acted as Senior Product Manager at Indigo Ag, working with farmers across four continents to improve farmer profitability, environmental sustainability, and consumer health through natural microbiology and digital technologies. Erich's experience also extends beyond the world of Agriculture, with time spent leading foundational metadata and content moderation projects at Spotify and organizing labor unions in cities across the country.
The content & opinions in this article are the author's and do not necessarily represent the views of AgriTechTomorrow
---
Comments (0)
This post does not have any comments. Be the first to leave a comment below.
---
Post A Comment
You must be logged in before you can post a comment. Login now.
Featured Product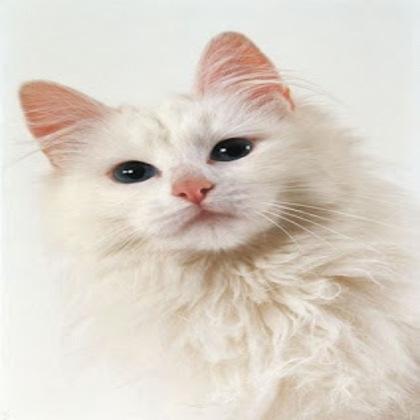 Image processing opens up a wide range of possibilities for the automation of modern agriculture - but what to do when only a small budget is available? That is where the uEye XLS comes in. With the launch of these super-small industrial cameras, even price-sensitive applications and volume projects become feasible. Measuring just 29 x 29 x 7 mm, the compact cameras offer excellent imaging characteristics without excessive heat generation, making them a perfect fit for embedded vision applications in agricultural machinery and equipment. The industrial cameras comply with the vision standard and are available with Micro-B connectors and with or without C/CS or S-mount lens holders, further increasing their adaptability to different agricultural environments. Thanks to these features, the cameras offered by IDS Imaging Development Systems lower the barriers to entry and make it easier to explore the potential of vision technology to optimize agricultural processes.