I think it is fair to say that most farmers know that things need to change. The Agriculture industry is littered with legacy systems that are outdated and ineffective.
Advances in artificial intelligence (AI) and Internet of Things (IoT) for Precision Growing
Q&A with Ingo Mueller, CEO | AgriFORCE
Could you provide an overview of AgriFORCE?
AgriFORCE is an agriculture-focused technology company developing and acquiring intellectual property that will deliver innovative, reliable, and financially robust solutions. Currently, we are focused on high-value crops, plant proteins, and plants for pharmaceuticals and nutraceuticals.
Agriculture is really steeped in legacy practices, systems, equipment, and facilities. We're looking to step outside of that and develop better ways and with our foundational IP – which encompasses and integrates the crops, operations, facility design, automated systems and controlled environment –we can operate in virtually any climate.
The ultimate outcome is more nutritious, delicious tasting food and more natural and effective medicines.
We have developed our foundational IP – our proprietary facility design and automated growing system - to produce in virtually any environmental condition and to optimize crop yields to as near to their full genetic potential as possible, while eliminating the need for the use of pesticides, herbicides and/or irradiation.
Our team is comprised of growers, architects, lighting designers, business strategists, bio-and agtech- scientists, finance professionals, builders, operators, and more who bring extensive experience in helping plants thrive in indoor farming environments. We believe that everyone should have access to nutritious, delicious, fresh food. The good thing is that we know how to make things happen.


What differentiates you within the AgTech industry?
We started the company to positively disrupt and improve the broken legacy agricultural system. From vegetables and fruits to plant-based products including plant proteins (which we all know can be so much more than only meat alternatives) to medicines and supplements, we are reimagining not just what could be, but what must be.
To that end, we are differentiated by our foundational IP and unique business model. We have pioneered dynamic new technologies in our IP that leverage unique facility/lighting design, automation and artificial intelligence, fertigation and nutrients, and micropropagation. Perhaps most compelling is our highly advanced facility design and operations that merge an optimized indoor microclimate with natural sunlight, supported by supplemental grow lighting to maximize yields. This provides the crops with almost ideal conditions to flourish.
Traditional farming evolved through three fundamental approaches: outdoor, greenhouse and indoor. AgriFORCE introduces a unique fourth approach –which is informed by cutting-edge science with the capability to leverage the latest advances in artificial intelligence (AI) and the Internet of Things (IoT). We have created an integrated holistic process that brings together crops, operations, facilities, systems and environment in a way that is innovative, and we believe is the most effective approach available.
How is AI and IoT changing agriculture now?
An increasing number of indoor farming operations are adopting automated grow technology because the technologies can help constantly improve and adjust the growing environment by using machine learning to achieve the highest possible crop yield, while concentrating on the lowest possible cost and a strategic use of resources.
AgriFORCE is ahead of the curve on this front. Our systems include IoT to AI integrated facility and system controls. This includes critical sensing and monitoring interface equipment, advanced AgTech automated grow systems, proprietary high-efficiency grow channels, and hybrid hydroponic-aeroponic nutrient systems. These technologies also integrate with our unique supplemental grow lighting system, using learned intelligence to respond instantaneously to the external weather and climate conditions, using real-time data to adjust the internal environment with a focus on providing the optimum microclimate for the plants.
We believe the key to all of this is how each element – from the specific crop's needs to the operations, facility, systems and controlled environment works is integrated, using the best of natural light and the sun and supporting it with specially designed supplemental lighting.
We don't use technology such as IoT to AI just because we can. We use it strategically and ensure that it is integrated and provides the crop with the best growing environment possible.
Can you tell me more about AgriFORCE's proprietary Precision Grow Method?
Our precision growth method was developed to be deployed in almost any environment –recognizing that extreme weather conditions are increasing. It was designed to provide the most effective path to higher crop yields, lower costs and consistent highest quality products.
The system focuses on four pillars that underpin the agricultural technology:
1. Facility and Lighting Design – Our facilities are constructed to allow all of the benefits of natural sunlight, while maintaining a sealed, positive pressure environment to deliver adjusted optimal conditions to crops in terms of temperature, humidity, velocity, filtration and sanitation of airflow. Along with providing natural light for the plants, we designed what we believe is near ideal supplemental lighting technology to achieve unprecedented luminous efficacy, providing distribution of the full light spectrum for the best growth conditions.
2. Automation and AI – Our systems utilize automated grow technology, powered by cutting-edge IoT to AI. Our technology constantly improves and adjusts by using machine learning in order to achieve the highest possible crop yield, while concentrating on the lowest possible cost and a strategic use of resources.
3. Fertigation and Nutrients – AgriFORCE is focused on improved yields, lower costs and reduced environmental impact. We use highly concentrated feed applications in repetitive small amounts. This substantially reduces the overall water use compared to traditional outdoor farming.
4. Micropropagation and Genetics – AgriFORCE uses tissue culture and micropropagation to make sure that clean starter materials – free of pests and diseases – are available for daily planting. Using asexual multiplication ensures genetic stability, while tissue culture will safeguard plant vigor and health.
What are some of the biggest barriers to implementing IoT and AI in farming?
First, the technologies are relatively new to the traditional agriculture industry, so there is a steep learning curve for many who are unfamiliar with integrating the digital world into farming practices. There is a general lack of understanding of how it can help them and how they would go about deploying it.
Secondly, it requires building a robust technology infrastructure on top of their growing systems. Most lack experience or the engineering talent in this regard. Facilities in rural and remote areas may also lack sufficient broadband infrastructure to support the flow of data.
There are high adoption costs in acquiring, retrofitting, and implementing the technologies. Technologies can also introduce security concerns into some operations. Cybersecurity risk prevention measures will need to be implemented to protect sensitive and proprietary data.
How are these challenges overcome?
I think it is fair to say that most farmers know that things need to change. The Agriculture industry is littered with legacy systems that are outdated and ineffective. At AgriFORCE, a key element for us as we started out was to address the challenges that are being faced by looking at what could be done, at what is needed for the plant to reach as close to its full genetic potential as possible. We didn't look at what was out there and how we could 'fix' it – we looked at a solution that starts with the seed and went from there. A true reimagination of agriculture. We knew that we had to do things differently from what has been done over the last decades.
I think that in looking at the industry, we need to start by making the solutions simpler for farmers to adopt. We also need to educate the agriculture community about how these innovations can help them gain better control over their grow environments, with new-found abilities to more precisely monitor their crops' health, soil condition, temperature, light exposure, humidity, and so on – and how all of the elements – from crops to operations to the facility to the systems and the environment have to be interwoven, to work together for the best outcome.
What are AgriFORCE's plans for the U.S. market?
There are a range of things happening at AgriFORCE – from M&A targets moving forward to the initial execution of our first three facilities in Coachella, California. Target completion of the first facility is in 2022.
Our goal for the US – as we move forward to construct the first three facilities – is to expand our facility count out across the US, Canada and around the world. We also have an aggressive acquisition strategy to acquire leading companies within each of our four pillars – to drive revenue, earnings and to expand our talent pool.
How is AgriFORCE planning on addressing sustainable farming?
Sustainability is a key value at AgriFORCE. Consumers are demanding it and governments are increasingly regulating it. Consequently, sustainability is a key driver in our foundational IP. The AgriFORCE facility design creates a fully sealed environment, blocking virtually all toxins and pathogens, removing the need for any pesticides or irradiation. This is crucial for all crops – and it addresses a key challenge currently faced by those cultivating crops for use in pharmaceutical and nutraceutical therapeutics.
Our precision growth method is predicated on fundamental optimization, it was designed to use up to 90 percent less energy, up to 70 percent less water, and up to 40 percent less fertilizer than most traditional indoor facilities or greenhouses.
Beyond the massive savings in water, energy and fertilizer, our proprietary system was created to lower labor needs – it was developed to use up to 50 percent less labor.
We are also committed to alternative clean energy sourcing and to being a part of the Green Building Initiative/Green Globe Certification.
What does AgriFORCE have planned for the future?
At AgriFORCE – we see the issues facing the agricultural industry as existential challenges to humanity. Food insecurity is only going to get worse if we don't do something to disrupt the broken legacy system of factory farming; climate change and extreme weather are having an impact all over the world – and farming and the supply chain are at the mercy of the weather and the climate.
We are in an exciting stage right now – building the first of three facilities in Coachella, we are setting up an office in Europe – and have some exceptional companies in our acquisition pipeline. We are in the process of generating contacts for facilities – there is a great deal happening right now and we are hopeful that we will be able to make some announcements shortly.
We have worked for close to four years to get to where we are today – and it's exciting for the team. We see the opportunity out there and we believe that everyone should have access to good tasting, nutritious food and consistently high-quality medicines and supplements. We know to achieve this – we must do things differently, we need to be different; positively disrupting a legacy system isn't easy, but we're determined to make positive changes in this area.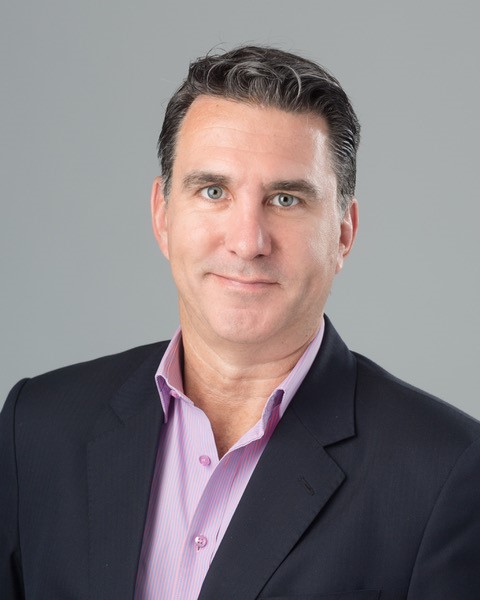 About Ingo Mueller
In his role as CEO of AgriFORCE Growing Systems Inc., Ingo Mueller is charged with a large task – creating a new paradigm in the agricultural sector, specifically addressing the systemic challenges in the global food supply chain. He is leading the AgriFORCE team in addressing a need that, at its foundation, is a human right: Everyone in the world should have access to affordable, sustainable, good-tasting, locally harvested and nutrient-rich produce. Ingo brings a unique blend of knowledge to his role at AgriFORCE – that of an entrepreneur and a finance/business strategist. He has been involved in finance and business advisory areas for more than two decades, being involved in companies that have raised more than $200M. He has been instrumental in the formation and strategic direction of numerous companies globally and has held executive positions, directorships and advisory roles – many of which involved the structuring and financing of opportunities.
The content & opinions in this article are the author's and do not necessarily represent the views of AgriTechTomorrow
---
Comments (0)
This post does not have any comments. Be the first to leave a comment below.
---
Post A Comment
You must be logged in before you can post a comment. Login now.
Featured Product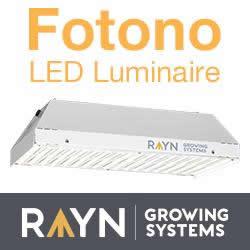 Fotono is a full spectrum LED horticultural luminaire designed to directly replace HPS lights in greenhouses. At 12 pounds, 20 inches long, and 5 inches high, Fotono's compact size makes installation simple while minimizing structural burden on greenhouses. This compact fixture packs energy-saving and yield-improving features, such as a high output, stepless dimming, advanced spectral capabilities, and more.