AI-driven farming can provide farmers with pest-risk forecasts, image-based insights, and weather pattern related information. AI allows farmers to tackle pest attacks, crop failure possibilities, climate change, and soil degradation smartly and more effectively.
SaaS-based Agriculture- Revolutionising the Agricultural Sector with Cutting-Edge Software Solutions
Santosh Shinde COO & Co-Founder, | FarmERP
Revolution requires meeting the problems of the past and present using the resources which are of the future. To link agricultural revolution and technology, let us see the basic relationship between the two. Modern farms and agricultural operations work far differently than those a few decades ago, primarily because of various advancements in the field of technology, including sensors, devices, machines, and information technology. Today's agriculture routinely uses sophisticated technologies such as Artificial intelligence, temperature and moisture sensors, aerial images, satellite imagery, machine learning, climate-smart advisory and GPS technology. These modern appliances paired with precision agriculture allow businesses to increase their profitability, efficiency, safety, while enhancing their environmentally friendly nature as well.
What does revolutionising the Agricultural Sector entail?
Higher crop productivity is the most beneficial aspect of a technological revolution in agriculture. Today's state-of-the-art farm management softwares offer greater efficiencies at lower prices, worker safety, pertinent use of water, fertilizer, and pesticides, which reduces the impact on natural ecosystems. Technology has the lion's share when it comes to reducing the environmental and ecological impact that is caused by traditional practices of agriculture.
What roles does Software play technically?
AI-driven Agriculture
AI-driven farming can provide farmers with pest-risk forecasts, image-based insights, and weather pattern related information. AI allows farmers to tackle pest attacks, crop failure possibilities, climate change, and soil degradation smartly and more effectively. This makes modern agricultural practices more sustainable and cost-efficient.
Weather Smart Advisory
Constantly varying climatic conditions can be a great threat to the plantation. The need for anticipating climate patterns and changes through weather smart advisory, therefore, became eminent. The emission of greenhouse gasses and how to diminish them is also a major concern. Weather smart advisory reorients agricultural systems to effectively tackle changing climate and meet the desired yield quality standards for plantations and farms.
Drones
Drones help reduce the pressure on farm workers with high-resolution pictures. It is convenient to map and survey the field and keep a timely check on the plantation. It also provides accurate data to the farmers which enables them to make well-informed decisions about spraying pesticides, the amount of water required and soil health.
Farm Management Systems
The unprecedented demand for food and the increasing shortage of labour available on the field made farm management difficult for farmers. By introducing technology like Artificial intelligence, IoT, machine learning and data analysis tools, farm management has become easier, accurate and essentially infallible.
Traceability
Consumers today are more informed and educated. Today, more than anything, consumers are increasingly wary and want to know exactly where their produce is coming from. Traceability allows the consumers to identify unsafe produce and keeps them informed on farming activities before the products hit the market. This lucidity in the management of freshness and quality of food can be ensured throughout the agricultural supply chain in a digitised manner, by integrating important data and converting it into actionable insights. Farmers can also showcase their produce to their potential customers directly so, they have a clear-cut idea of the goods a farmer is offering.
SaaS-based agriculture is the solution to keep up with the ever-increasing demand for agri-products paired with the growing concerns faced by the agricultural industry like depleting resources, environmental damage, increasing carbon footprint and water wastage. SaaS in the stream of agriculture can make daily agronomic processes sustainable, supply chains efficient, and bring transparency and traceability into food chains.
The content & opinions in this article are the author's and do not necessarily represent the views of AgriTechTomorrow
---
Comments (0)
This post does not have any comments. Be the first to leave a comment below.
---
Post A Comment
You must be logged in before you can post a comment. Login now.
Featured Product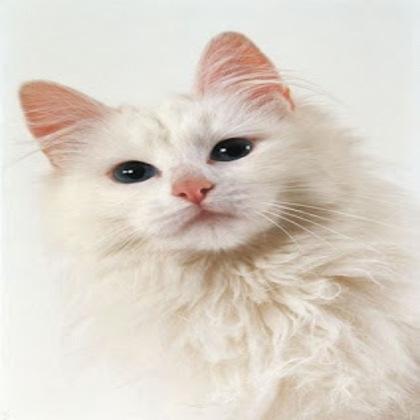 The 13 MP autofocus camera uEye XC is especially easy to operate and delivers high-resolution images and videos in the blink of an eye. Unlike typical webcams, it has been specifically designed for use in industrial applications and delivers sharp image data even in changing light conditions. Setting up and operating only requires a cable connection. The webcam-like camera is characterised by its particularly elegant and lightweight magnesium housing: with dimensions of only 32 x 61 x 19 mm, it is compact, sturdy despite its light weight and absolutely suitable for industrial use - benefiting, for example, kiosk systems, applications in industrial production or agriculture. With the uEye XC Starter Set, IDS offers a full-package deal for $500. (launch promotion, valid until 30 November 2022) that allows customers to evaluate and use the full range of functions of the new camera. The set includes not only the camera, tripod adapter and cable, but also a macro lens. Thanks to this lens, the camera is also suitable for demanding applications at close range. It easily shortens the minimum possible object distance and opens up additional application possibilities.