The Digital Transformation of the agricultural industry started many years ago, but the current COVID-19 pandemic has sped up this process for many businesses and individuals.
Realizing the Key Benefits of a Digital Transformation
Article from | Agworld
The Digital Transformation of the agricultural industry started many years ago, but the current COVID-19 pandemic has sped up this process for many businesses and individuals. Increasingly, growers as well as agronomists and co-ops / ag retailers are looking at Agworld to help meet the challenges presented by COVID-19, low commodity prices and a constant push for improved efficiencies.
Earlier this year, Agworld was selected as part of the Thrive Top 50 Agtech list again for the third year running, as the only collaborative farm management software company. Agworld President USA Zach Sheely commented on this: "Agworld has been in operation for 10 years now and we're experiencing real good traction in all our key markets, which is a clear signal that our product offering is what our audience is looking for in a software provider."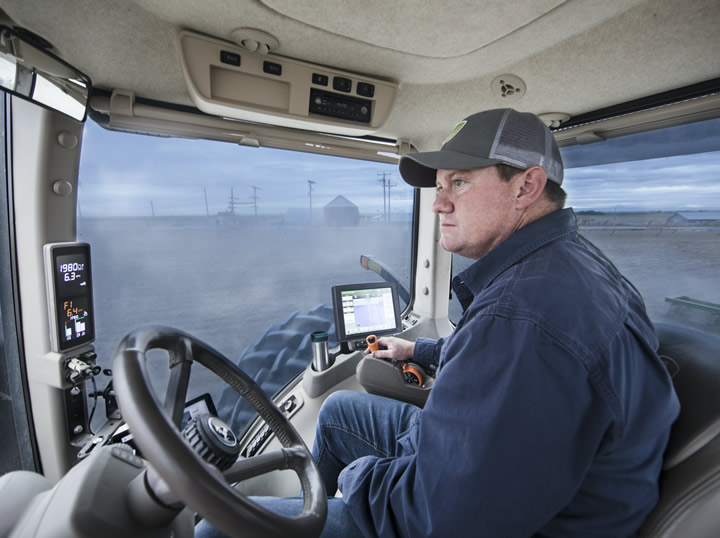 Agworld's clients are also realizing the benefits of including Agworld in their digital transformation processes. Ohio based Luckey Farmers for example have been utilizing Agworld for a number of years and Croplife recently published an article on their digital transformation process. In this article, Luckey Farmer's IT Director Andrew Gladden comments: "We were doing paperwork orders, our agronomy system didn't have mapping, we needed an overhaul. So, we started looking at different software platforms, and ultimately chose to partner with Agworld."
"Today, with customer records in place on Agworld, prescriptions are created and dispatched to operators electronically. The dispatcher has full control of the workloads for each vehicle and can make changes throughout the day — for example, if a machine goes down, the dispatcher can recall the jobs and reallocate to other applicators. He can also re-prioritize jobs for an applicator if an urgent need arises. Once a job is completed, the information moves back to the home office."
It's in times of uncertainty when managing and mitigating risks becomes even more important. Agworld created an integration between its data platform and Microsoft PowerBI late 2019 for this exact reason: to empower Agworld users with industry-leading risk mitigation tools. Agworld CEO Doug Fitch: "Right now in agriculture it's key to have all your data in the same place where it is structured so it can be used to create real-time dashboards and provide important intelligence"
"When uncertainty is omni-present and daily decisions can mean the difference between profitability and problems, data is needed to provide the basis to make these decisions. Only structured data can assist in making these decisions and, as one of the only agricultural data platforms to consistently use structured data, we are proud of the recognition we are getting right now for the tools we are offering."
Another Agworld client, Idaho based Ag retailer Valley Agronomics, also recognizes the value that Agworld brings to their organization. Valley Ag Precision Ag Manager Connor Lankford stated in a recent article in Croplife: "All information in Agworld can be quickly shared using mobile devices and emails," he says. In addition, he says, Valley Agronomics' grower-customers can use the Agworld software to order their own custom-application work, collaborating this effort with the company along the way."
With social distancing becoming a new reality and digital collaboration a key initiative for many organizations in recognition of the benefits it offers employees, business partners as well as clients, Agworld is rapidly becoming the data platform of choice for US Agriculture.
The content & opinions in this article are the author's and do not necessarily represent the views of AgriTechTomorrow
---
Comments (0)
This post does not have any comments. Be the first to leave a comment below.
---
Post A Comment
You must be logged in before you can post a comment. Login now.
Featured Product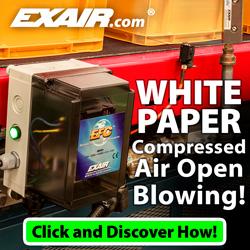 Compressed air is a limited resource that is generated in-house for the benefit of many operations within the manufacturing environment. Learn how to ensure all point of use applications are using your compressed air in the most effective and efficient way possible. Learn how much it costs to produce that compressed air and how Engineered Nozzles can help you use your air more effectively and efficiently.