To produce a successful crop, a farmer needs to be aware of the moisture, light, and temperature. Detailed weather information, which includes past records, present weather and future forecasts are required.
Weather Forecasting for the Farmer
Len Calderone
Weather forecasting can help with a farmer's business decisions. Forecasts can help them plan for the many day-to-day decisions. These decisions include crop irrigation, time to fertilize, and what days are suitable for working in the field. The decisions that farmers make will result in a profitable crop or failure.
To produce a successful crop, a farmer needs to be aware of the moisture, light, and temperature. Detailed weather information, which includes past records, present weather and future forecasts are required. Many decisions decide the cost of the crop. As an example, a farmer can save water and money by not irrigating when rain is in the forecast.
It's important for a farmer to know the correct time to apply fertilizer, along with the application rate and type of fertilizer to use. Bad weather at the time of application can wash away the field's profits. It must be dry enough so that the fertilizer doesn't wash away yet the field must be moist enough so that the fertilizer gets down into the soil.
There are good days and bad days to work in the field. This depends on soil moisture and temperature. Accurate weather information can help farmers decide when to work efficiently in their day-to-day operation.
Wind forecasts play an important part when to apply pest control products. Crop destroying pests can be influenced by weather conditions. Guidance in this can help determine when to apply pest controls. Crop dusters that spray fungicidal or insecticidal chemicals on plants from above should only be used when wind conditions will not bring about sprayed chemicals to miss their targets.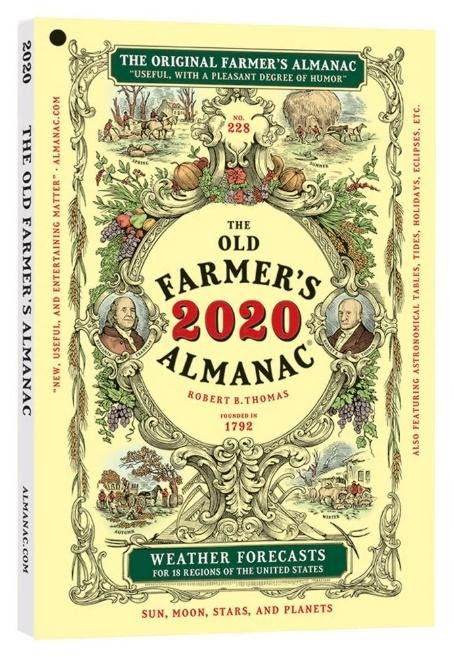 One source of long-range weather forecasts is the Old Farmer's Almanac. It shows aberrations from normal temperatures and precipitation, based on 30-year averages collected by government meteorological agencies, such as NOAA.
These long-range weather forecasts are based on solar science, which is the study of sunspots and other solar activity; climatology, which is the study of predominant weather patterns; and meteorology, which is the survey of the atmosphere. These trends are compared historically, combined with current activity. Although the Almanac's weather predictions are completed 18 months in advance, they are usually 80 percent accurate.
By forecasting rainfall in a given area, a farmer is able to refine an irrigation schedule. Rain forecasting at a particular time allows a farmer to plant and use the available water in the farm to water the crop until rains come. When the rains come, a farmer needs to harvest the rain water to ensure that they have sufficient water for the crops. Such an irrigation schedule is designed to safeguard that no water is wasted.
Utilizing weather forecasting, a farmer can prepare on how to use the renewable energy that will be exposed to the farm. This will help a farmer to know the solar, wind and anaerobic energy that the farm will get. Using this information, a farmer is able to exploit the power of solar and wind energy by installing solar panels and wind turbines to harvest this energy. Harvesting and storing this energy will allow the farmer to put them to proper use.
A farmer can plan for the best levels of storing feeds and the harvested crop, utilizing information relating to humidity. Forecasts also assist a farmer in being ready for very extreme weather conditions, such as frost, hail and drought.
Satellite forecasting of weather is favored because of its global reporting, accuracy and high resolution. It also has the ability to predict the weather for quite a long period. In the future, farmers will rely on satellite forecasting more than usual because of its many advantages.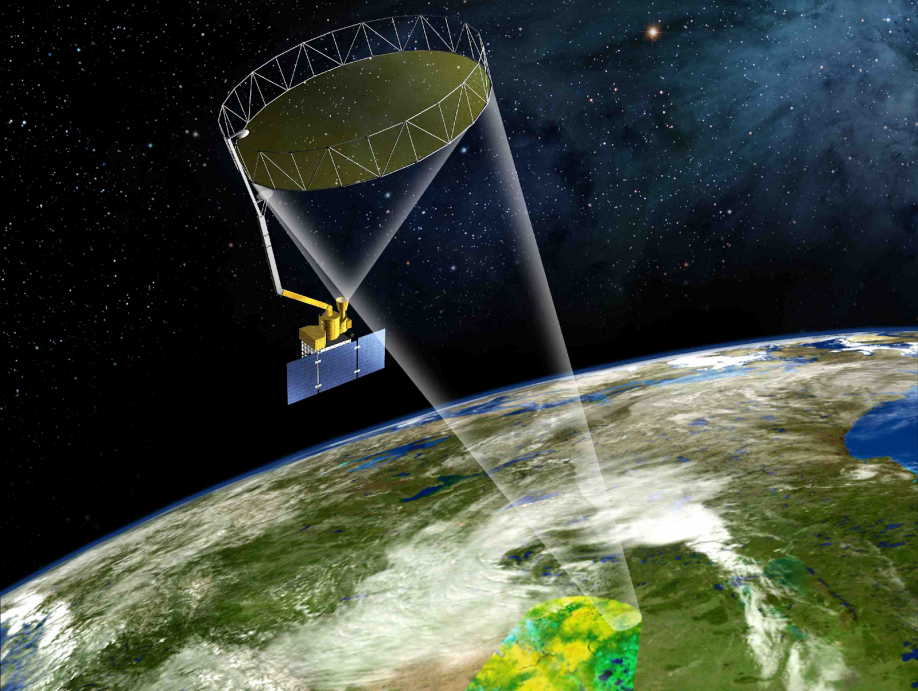 climate.nasa.gov
Agricultural weather stations are instruments that measure and display different local measurements to help with ideal farming conditions. This data can be observed at the site or over the internet. Most weather stations measure wind speed and direction, pressure, temperature, rain level, and solar radiation. Some advanced models will also include UV index readings, soil temperature and moisture, leaf wetness, and water temperature.
The weather stations for farming are available with additional sensors that can improve farming. While humidity, rainfall, and temperature sensors are essential, a farmer can significantly profit from soil and UV index sensors, depending on the type of crops. A good weather station for farmers comes with software that permits a farmer to analyze weather and soil data with greater proficiency. This type of weather station is loaded with historical weather data and compares local seasonal weather conditions to make informed farming decisions.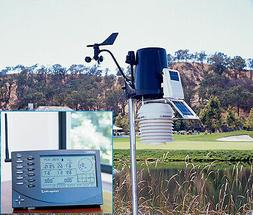 DAVIS wireless VANTAGE Pro2 PLUS weather station
Weather stations have common parts, such as an anemometer, which measures wind speed, and a wind vane to measure wind direction. It will have a satellite and GPS antenna. Solar radiation is measured with a pyranometer. These stations will contain a temperature sensor, a thermometer hidden from the sun, and an electronic capacitive sensor to measure relative humidity. They will contain a solar panel to power and automate the weather station. Rainfall will be measured with a rain gauge. Batteries are included to store the suns energy.
A data logger can be added. It is a small module that connects the weather station to a computer or network. It archives or shares real-time data every few seconds. They have low-cost single and sampling channel loggers, as well as more powerful multi-channel devices that can handle hundreds of inputs at once.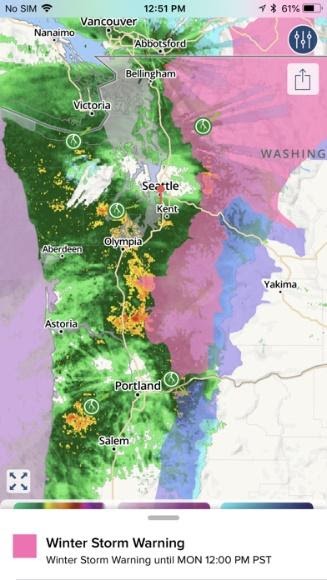 Along with weather stations, there are apps that will help track the weather. The NOAA High-Def Radar Pro that lets farmers see the weather as a high-definition radar image which is accurate up-to-the-minute. Farmers can set preferred locations and see wind speeds, water temperatures, cloud cover, and even earthquake information. The app can provide five-day forecasts.
Weather Live is another app that offers farmers a simple but attractive forecast of the weather at a specified location with a beautiful pertinent picture of the weather type. It provides useful information such as wind speed, temperature, precipitation, humidity, and UV indexes. It's for the farmer looking to protect their crops and plan ahead without too many bells and whistles.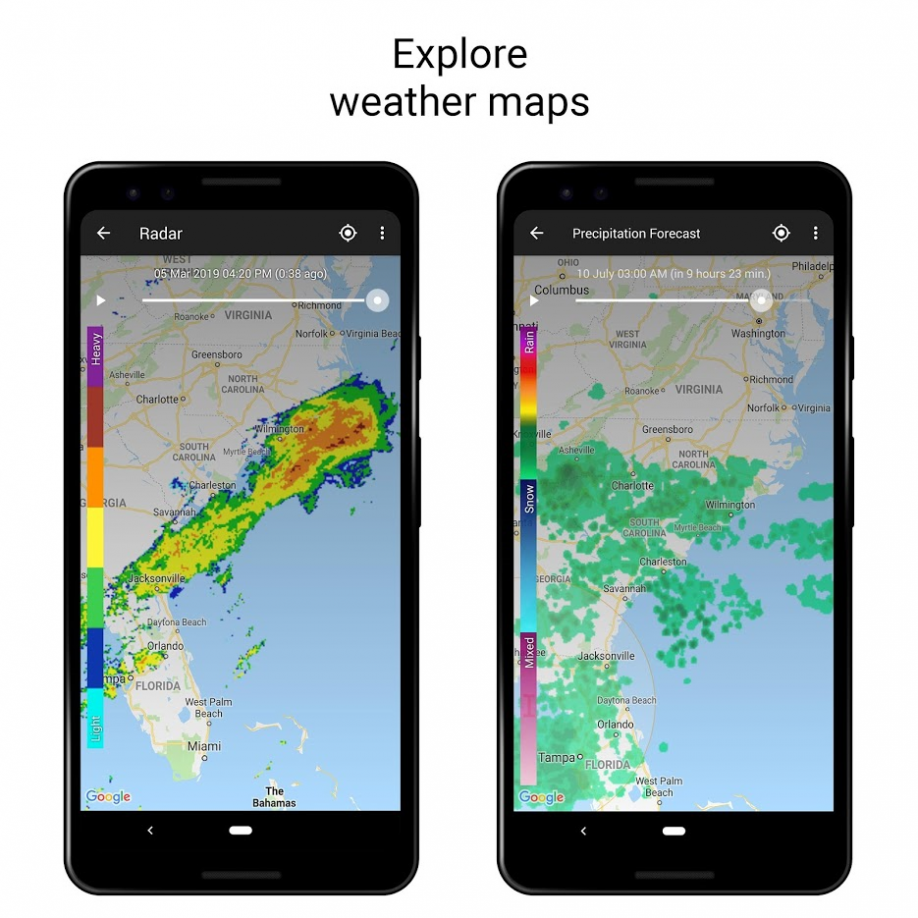 Weather Live app
Another great source of reliable weather information is Dark Sky. Dark Sky is capable of predicting with remarkable accuracy when rain is likely to start and stop. It offers a wide range of options for maps, temperatures, wind speed, UV information, precipitation and much more. With an easy to use navigation system, a farmer will be up to the second with the vital weather information needed.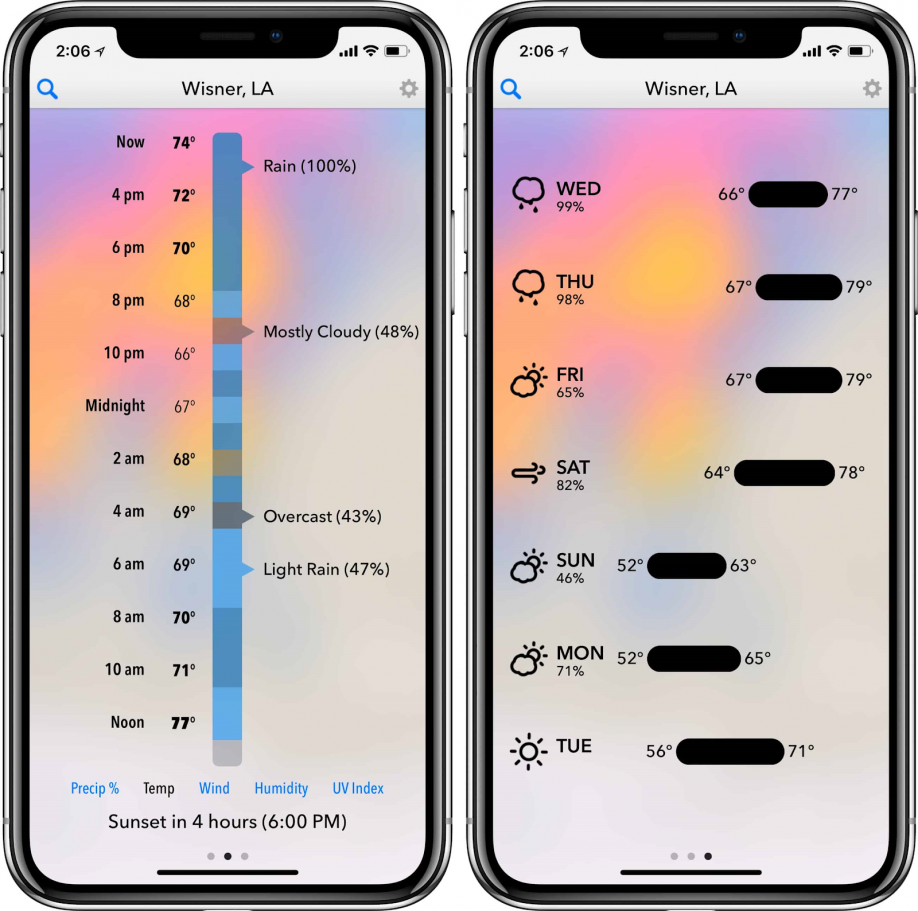 Dark Sky app
Farming provides us with life-sustaining food. Therefore, farming has to be more productive and sustainable than ever. Accurate weather monitoring is essential to achieving healthy crops along with increased productivity and profitability.
* Creative Commons Zero - CC0
The content & opinions in this article are the author's and do not necessarily represent the views of AgriTechTomorrow
---
Comments (0)
This post does not have any comments. Be the first to leave a comment below.
---
Post A Comment
You must be logged in before you can post a comment. Login now.
Featured Product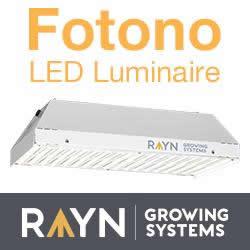 Fotono is a full spectrum LED horticultural luminaire designed to directly replace HPS lights in greenhouses. At 12 pounds, 20 inches long, and 5 inches high, Fotono's compact size makes installation simple while minimizing structural burden on greenhouses. This compact fixture packs energy-saving and yield-improving features, such as a high output, stepless dimming, advanced spectral capabilities, and more.