On April 20, 2019, Everglades University's AquaGrove system was brought to the next level of efficiency and sustainability with the addition of a dual - grow bed and solar power with battery backup.
Case Study: Off-Grid Aquaponics and Sustainability Program
Case Study from | AquaGrove
Everglades University is a not-for-profit institution that is weaving the principles of sustainability, green building, and environmental consciousness into its undergraduate degree programs in order to meet the increasing demand for green careers. One component of their program includes a Solar Teaching Lab. The lab includes a variety of solar technologies with an outside covered area for holding classes to review meters and research the efficiency and reliability of various technologies in Florida's unique climate. EU Sarasota's newest addition to their solar teaching lab is the innovative AquaGrove aquaponics system. The AquaGrove is an indoor/out door aquaponics system offering exclusive and patented thermal tanks to reduce energy consumption for the purpose of tank temperature management.
Upgrade Existing System
On April 20, 2019, Everglades University 's AquaGrove system was brought to the next level of efficiency and sustainability with the addition of a dual - grow bed and solar power with battery backup. With the dual - grow beds, the University increased its grow space from 16 square feet to nearly 50 square feet, adding two stacked grow beds adjacent to the system already in place. Additionally, solar panels with battery backup were added to both the AquaGrove and auxiliary grow beds, operating the system, pumps and grow lights by the power of the sun.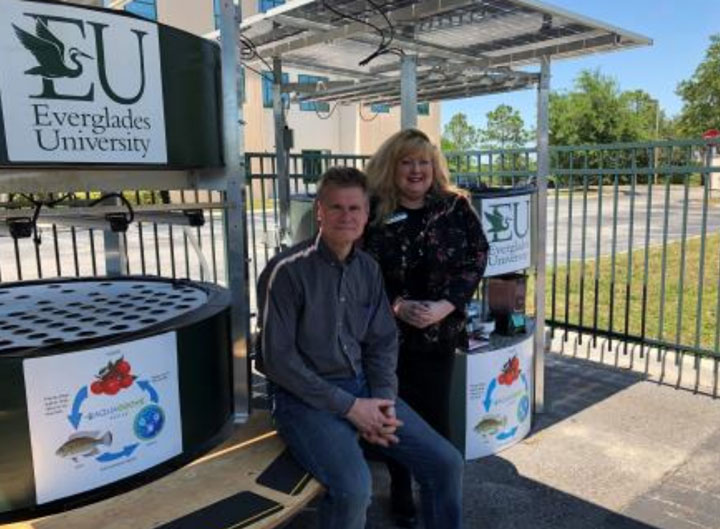 With the addition of the Power Panel Gen-2-O (solar thermal generator ), EU expanded their program to include add-on features enabling students to interact with the technology similarly to how it is used in remote areas and disaster relief efforts. Now students will be able to do more than charge devices and access hot water – They will be able to cook meals sous vide style and even set up hot showers without ever requiring access to the "grid".
Campus Vice President, Caroline King, expressed the importance of this technology for student: "At EU Sarasota, the AquaGrove serves as a powerful and interactive teaching tool and goes a long way towards helping our students to gain first-hand knowledge of methods to reduce our carbon footprint, grow food in a sustainable manner, and deploy the AquaGrove "off the grid" for disaster relief and to assist communities without traditional energy infrastructure. With addition of dual grow beds and our unique Solar Power Array, I am very proud to have one of the first solar powered aquaponics systems of this kind on our campus."
Successful Implementation of AquaGrove
• Students participated in the following classes: Introduction to Sustainability, all chemistry courses, multiple alternative energy courses.
• Several students volunteer their time outside of class to maintain and monitor the AquaGrove system and present the system to community groups.
• Tilapia Fish introduced and thrived
• Planted Multiple Crops: Lettuce, Herbs, Vegetables
• Multiple Classes/Majors utilizing for Energy and Chemistry Analysis
• Community Events: Girls Scouts, Boy Scouts, Girls, Inc., Solar Fairs, Sustainability Fair
Crops Grown:
• 12 pounds of leaf lettuce
• 3 pounds of basil
• 2 pounds of green beans
• 2 pounds of mixed salad greens
• 2 pounds of mint
• 15 months of local weather and PV system data collected
• Standardized data collection log sheets
• Standardized fish feeding protocol
• Fish growth comparable to published data for tilapia
• Consultations with Dr. Kevan Main of Mote Marine Aquaponics research facility in Sarasota, FL
• Numerous community events and tours including:
• EU Open Houses, School Tours
• Boy Scout Merit Badge Day Event
• Earth Day Celebration Open House
• EU Sarasota Solar Fair
• Integrative Health & Wellness Fair
• Girl Scout STEAM Sustainability Day
• Girls Inc. Summer Camp
2019: The aquaponics system PV cells and the Gen-2-0 PV-powered water heater commissioned and online.
System Information:
Location: Sarasota, FL, USA
Type of System: Deep Water Culture
Tanks: One (1) 150 GAL thermal fish tank; three (3) 90 GAL grow tanks
Grow Beds – Three (3) 16 sq. ft. grow beds/rafts (Total = 48 sq. ft.)
Features: Temperature control; fish-grade liner; full-spectrum grow lamps
Solar: Four (4) PV modules with battery storage
Energy Offset Achieved: 100%
The content & opinions in this article are the author's and do not necessarily represent the views of AgriTechTomorrow
---
Comments (0)
This post does not have any comments. Be the first to leave a comment below.
---
Post A Comment
You must be logged in before you can post a comment. Login now.
Featured Product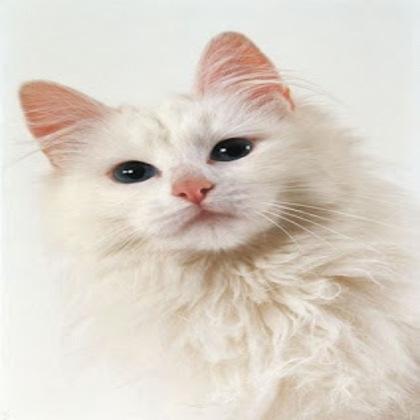 Image processing opens up a wide range of possibilities for the automation of modern agriculture - but what to do when only a small budget is available? That is where the uEye XLS comes in. With the launch of these super-small industrial cameras, even price-sensitive applications and volume projects become feasible. Measuring just 29 x 29 x 7 mm, the compact cameras offer excellent imaging characteristics without excessive heat generation, making them a perfect fit for embedded vision applications in agricultural machinery and equipment. The industrial cameras comply with the vision standard and are available with Micro-B connectors and with or without C/CS or S-mount lens holders, further increasing their adaptability to different agricultural environments. Thanks to these features, the cameras offered by IDS Imaging Development Systems lower the barriers to entry and make it easier to explore the potential of vision technology to optimize agricultural processes.