JetSeed Granule Spreading System is designed to dispense granules such as seeds, fertilisers and pesticides precisely and effectively to any environment through high-speed airflows. It helps to combat grassland degradation...
AI+Drone | XAG Launched JetSeed™ Granule Spreading System
Contributed by | XAG Co. Ltd.
China's leading agri-tech company XAG has just launched a patented granule spreading system JetSeed at its Special Event held in Ruoergai Grassland, Aba, Sichuan.
JetSeed Granule Spreading System is designed to dispense granules such as seeds, fertilisers and pesticides precisely and effectively to any environment through high-speed airflows. It helps to combat grassland degradation, one of the world's biggest environmental challenges, using AI prescription map and high-accuracy drone spreading solution.
At the launch event, XAG introduced this cutting-edge technology to Ruoergai Grassland, one of China's most primitive nature reserves, by spreading grass seeds on 670 hectares of degraded land with a fleet of P30 Plant Protection UASs configured with JetSeed Granule Spreading System. This is the first time that drones, AI and airflow seeding technologies were harnessed to restore the grassland biomes at plateau area.
AI-driven Drone Spreading Solution, to Save Plateau Grassland Biomes on 3600m Altitude
As a relatively fragile ecosystem, Grassland has been subjected to severe degradation with only 10 percent being conserved. Despite the continuous efforts taken by governments and NGOs, grassland restoration remains a worldwide challenge.
As XAG' s co-founder Justin Gong said, "70% of the rangelands across China are in urgent need of revegetation, and many countries are also facing the difficulty to spread grass seeds for grassland restoration."
One of the biggest difficulties is to restore a healthy vegetation through selective seeding, even in rugged terrains. Grass seeds should only be broadcasted on specific land patches to avoid damaging the original native plant species while enhancing the abundance of the entire grassland biome.
At present, most restoration work, however, still rely on manual labour or no-till drills and tractors, finding it difficult and time-consuming to identify degradation levels and distinguish broken patches in detail. Manual spreading is undoubtedly the least efficient, and the ground-based machines are not adaptable to complex terrains while struggling to achieve selective vegetation control.
XAG's precision spreading solution empowered by artificial intelligence can exactly address this global problem. Specifically, through learning and analysing grassland data such as plant species and vegetation distribution captured by the surveying UAS, XAG Agriculture Intelligence (XAI) can generate AI prescription maps to guide a Variable-Rate Application (VRA) seeding operation.
Coordinated with XAG P30 Plant Protection UAS, a fully autonomous drone with SUPERX3 Pro flight control system and centimetre-level RTK navigation, JetSeed can then dynamically control its output volume and spread the seed mix precisely to the broken land patches indicated in the prescription map. The seeding efficiency can reach up to 43 hectares of lands per day (when working for 8 hours), a task formerly requiring 64 labours to complete.
Cutting-edge Granule Spreading Technology, for Multi-Environment Operations
According to XAG's CEO Peng Bin (as in the photo), most granule spreading machines currently available in the market do not have an optimised design to guarantee spreading accuracy and are easily affected by external factors such as environmental winds and terrains.
XAG JetSeed becomes the first to re-engineer the spreading mechanism and pushes both efficiency and precision to an unprecedented level.
With an adjustable built-in rolling feeder, it can compensate the output volume to the changing flight speed and therefore ensure a demanded dosage.Two powerful mixers are set to avoid seed cluster.Moreover, harnessing the Bernoulli Principle, 8 embedded Electronic Ducted Fans (EDF) produce high-speed, focused airflows for precisely spreading granules to the target area without drifting.
Apart from restoring the degraded grasslands, XAG JetSeed can also apply to many different scenarios including precision farming, ecological restoration, scale fishery, disaster prevention, etc. For instance, XAG JetSeed can conduct rice field direct-seeding without disturbing the soil at up to 5 ha per hour, 150 times faster than manual seeding and 5 times faster than the high-speed transplanter. It can also precisely spread solid form fertilisers and pesticides to curb invasive species or boost crop growth.
As a Chinese agri-tech company, XAG has been leading the agriculture drone market with nearly 30,000 drones operated in over 19 countries, and it has successfully provided precision spraying services on over 5 million hectares of lands in China.
With its JetSeed Granule Spreading System rolling out, XAG now goes even further as it introduces smart agriculture solution into the world of seeding, fertilisation and ecosystem preservation. As it taps into the increasingly burgeoning drone spreading market, XAG is to shape the future of smart farming while embarking on a new mission to provide efficient, practical solutions to restore Earth's ecosystem.
The content & opinions in this article are the author's and do not necessarily represent the views of AgriTechTomorrow
---
Comments (0)
This post does not have any comments. Be the first to leave a comment below.
---
Post A Comment
You must be logged in before you can post a comment. Login now.
Featured Product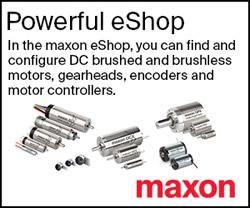 maxon launches the next generation of positioning controllers - the EPOS4. A high performance module with detachable pin headers and two different power ratings. With a connector board, the modules can be combined into a ready-to-install compact solution. Suitable for efficient and dynamic control of brushed and brushless DC motors with Hall sensors and encoders up to 750 W continuous power and 1500 W peak power. The modular concept also provides for a wide variety of expansion options with Ethernet-based interfaces, such as EtherCAT or absolute rotary encoders.