Weve placed an emphasis on re-thinking the approach to boost crop yield using biotechnology. By focusing on identifying bottlenecks in carbon flow to increase the efficiency of photosynthesis, we are identifying new yield trait genes that show promise in our target crops.
Yield10 Bioscience with Dr. Oliver Peoples
Dr. Oliver Peoples | Yield10 Bioscience
What is Yield10 and can you please share its mission?
Yield10 Bioscience, based in Woburn, Massachusetts, is a company focused on developing new technologies to achieve step-change improvements to crop yield to enhance global food security. More specifically, we are an agricultural biotechnology (Agtech) company identifying and developing innovative technologies to improve inherent crop yield. Our mission is clear, as The United Nations' Food and Agriculture Organization predicts that to feed another two billion people by 2050 and to respond to the worldwide trend of increased protein in the diet, food production will need to ramp up by 50 percent globally. If our approach is successful, we believe we can help address global food security by boosting yield for important commercial row crops including canola, soybean and corn, among others.
What particular crops is Yield10 focusing on boosting yield for?
We are focusing on boosting yield for a number of crops, including oilseed crops such as Camelina, canola and soybean, as well as corn, rice and wheat. We've placed an emphasis on re-thinking the approach to boost crop yield using biotechnology. By focusing on identifying bottlenecks in carbon flow to increase the efficiency of photosynthesis, we are identifying new yield trait genes that show promise in our target crops. Further, the recent introduction of genome-editing techniques such as CRISPR-Cas9, hold promise for accelerating the development of new yield traits in crops.
How has Yield10 been able to progress its technology so quickly?
Yield10 has progressed its technology due to a different fundamental approach that we stress of "building better plants" using genetic engineering technologies combined with metabolic engineering to deploy new yield trait genes. We believe this approach has demonstrated the potential for significant improvement in terms of both efficiency of photosynthesis and of converting fixed carbon to seed or biomass. In our published work, we have shown significant increases in biomass and seed yield using transcription factors and synthetic genes. These model systems provide guidance and insight for identifying yield targets that will be viable from a regulatory and commercial perspective.
CRISPR genome-editing technology is a recent molecular breeding tool for agriculture and has the potential to significantly speed the development and commercialization of new traits for both commercial row crops and specialty crops. Yield10 has several traits in development that are accessible through CRISPR-Cas9 genome-editing, which may dramatically decrease the timelines and costs for developing a new trait.
Of significant importance has been our industry and university partnerships which span recognizable companies like Bayer/Monsanto, as well as leading universities Michigan State University, University of Missouri, North Carolina State University, and the University of Massachusetts. We also have worked with the National Research Council of Canada, as well as received support from the US Department of Energy as a sub-awardee. These affiliations have provided us with both scientific guidance to spur advancement, as well as credibility in the investor community.
Please share information about the yield traits that the Company is current developing.
Yield10's technology platform and related research activities have led to a rich pipeline of yield traits in development. Yield10 has begun its third season of field testing for C3003, a novel yield trait gene derived from algae. The company is field testing the trait in Camelina, canola and soybean in the 2018 growing season. C3004 is a novel yield trait gene that may complement the activity of C3003. In 2017, Bayer/Monsanto signed a non-exclusive research license with Yield10 to test C3003 and C3004 in soybean.
Yield10 is developing a series of traits accessible through genome-editing to enhance oil production and oil quality in oilseed crops. Yield10 discovered C3008a, C3008b and C3009 and the company in-licensed C3007 and C3010. In 2018 Yield10 is testing genome-edited Camelina containing the C3008a trait. In addition, the company has completed editing of C3008a, C3008b and C3009 in combination in Camelina and is seeking non-regulated status from USDA-APHIS to conduct field tests to study the effect of the combination on oil production. Researchers at Yield10 are working on introducing the C3007 oil boosting trait into Camelina and canola through genome-editing.
Yield10 has conducted studies of global transcription factors in crops and identified a series of novel traits to boost seed yield, biomass yield and drought tolerance. Yield10 recently published research showing that traits in this family named C4001 and C4003 produced significant increases in photosynthetic efficiency as well as significant increases in plant biomass. These promising traits are being tested in rice and wheat using genome-editing technology. Yield10s traits based on the study of plant regulatory networks may have application to food, feed and forage crops.
What is happening in the agritech industry that is allowing technologies and innovations like Yield10's to move forward?
There has been intense interest in the use of CRISPR for both biotech and agtech applications. At Yield10, we believe that CRISPR represents a game-changing technology to increase the yield and nutritional profile of food and feed crops. In March 2018, USDA-APHIS confirmed the agency's position that genome-editing is akin to molecular plant breeding and as such will not be subject to regulation by the agency, although the crops may be subject to EPA and/or FDA review. This guidance, based on sound scientific reasoning, will pave the way for the development of new crop varieties to produce higher yielding food, feed and forage crops with lower chemical inputs, as well as healthier and more nutritious foods. Both long and short-term, we are confident that deployment of genome-editing in crops will lead to a new wave of innovation in agriculture that has certainly already begun to capture the interest of the investment community. Perhaps we will even see the birth of a new ag innovation ecosystem with similar business models to those that have driven such incredible success in the pharmaceutical sector over the last decade.
Simply put, now more than ever the agricultural and scientific communities appear to be converging on a path forward that will spur innovation and address global food security. We believe this tide will continue to rise, and if we continue to advance our technology at our current rate, Yield10 will ultimately achieve commercial success as a leading innovator in the Ag industry.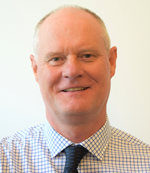 About Oliver P. Peoples
Oliver P. Peoples, Ph.D. was named President and Chief Executive Officer of Metabolix in October 2016 in conjunction with the transition to Yield10 Bioscience as the Company's core business. Dr. Peoples was a co-founder of Metabolix and served as our Chief Scientific Officer from January 2000 until October 2016, and was previously our Vice President of Research and Development. Dr. Peoples has served as a director since June 1992. Prior to founding Metabolix, Dr. Peoples was a research scientist with the Department of Biology at the Massachusetts Institute of Technology where he emerged as a pioneer of the new field of metabolic pathway engineering and its applications in industrial biotechnology. The research carried out by Dr. Peoples at MIT established the fundamental tools and methods for engineering bacteria and plants to produce Mirel biopolymers. Dr. Peoples has published numerous peer reviewed academic papers and is an inventor of over 90 patents and patent applications worldwide. Dr. Peoples received a Ph.D. in Molecular Biology from the University of Aberdeen, Scotland.
The content & opinions in this article are the author's and do not necessarily represent the views of AgriTechTomorrow
---
Comments (0)
This post does not have any comments. Be the first to leave a comment below.
---
Post A Comment
You must be logged in before you can post a comment. Login now.
Featured Product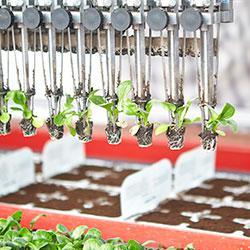 "Smart farming" is an important part of the answer to this existential question: Extremely high efficiency in food production through the targeted use of the latest technology, computer-supported and - where possible - fully automatic. Seeds are individually and precisely placed; fruits carefully picked by mechanical grippers; fertilizers and plant protection products applied in small doses and in a targeted manner. These operations require a large number of small electric motors that are both robust and powerful.