Visitors to the annual event are able to check out 4,000 product lines and over 700 commercial and educational exhibits. They will also be able to participate in workshops, presentations and demonstrations delivered by CFAES experts.

Len Calderone for | AgritechTomorrow
If you are going to hold a farming event, where else would you hold it than in the mid-west? On September 18 – 20, close to 130,000 people will attend the Farm Science Review in London, OH, sponsored by the University of Ohio. Attendees will be able to test drive farm equipment and vehicles from participating exhibitors. An additional 20 acres have been added immediately inside the east gates near the Ohio State University Extension Agronomic Crops Team display and the antique tractor clubs. OSU Extension is the outreach arm of CFAES.
Visitors to the annual event are able to check out 4,000 product lines and over 700 commercial and educational exhibits. They will also be able to participate in workshops, presentations and demonstrations delivered by CFAES experts.
Nearly a dozen faculty and staff from the Purdue University College of Agriculture and Purdue Extension will lead workshops, seminars and question-and-answer sessions on topics ranging from small-scale farming to forage testing at the 54th annual Farm Science Review.
Anyone involved in agriculture, whether they have a backyard garden or thousands of acres, will find products, services and knowledge from exhibitors and CFAES experts to improve their operation.
The 80-acre exhibit area gives visitors and exhibitors the ability to experience all phases of agriculture production. Inside the exhibit area are the static displays, but there are over 600 acres of land for field demonstrations such as corn and soybean combines, tillage, nutrient and lime applications, and drainage installations.
The first show was held in 1963 at the Ohio State University Don Scott Airport in northwest Columbus, Ohio. Over 18,000 visitors paid 50 cents a ticket to view 116 commercial exhibits and be the first to witness no-till corn demonstrations.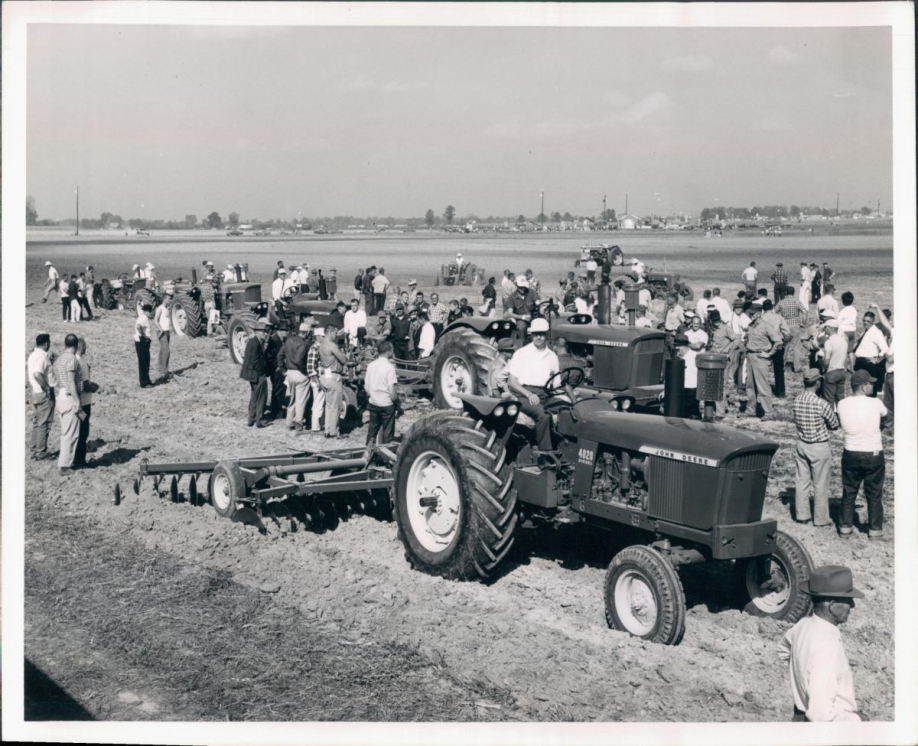 Farm Science Review 1963
Make sure you have your hat and comfortable walking shoes. It's going to be a long three days.
NDY Manufacturing is committed to selling and creating the best products and supplies for farming. They offer a wide range of products including stalk stompers, storage hangers, twin row conversion planter hitches, rock baskets, row cleaners, combine hitches, and combine platform extensions. They also create custom parts for replacement products or equipment.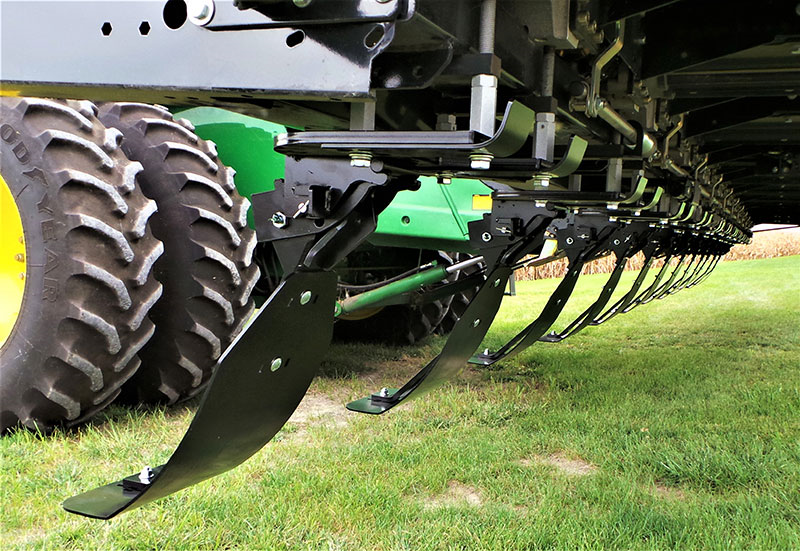 NDY Manufacturing, exhibit area 62
Wind Turbines of Ohio LLC supplies an alternative source of electricity to power a farm, using efficient wind turbine or solar array from WTO in Alliance, OH. Their wind generators convert the wind's kinetic energy into electrical power through the use of rotating blades. This type of clean fuel source will help save money as well as the environment.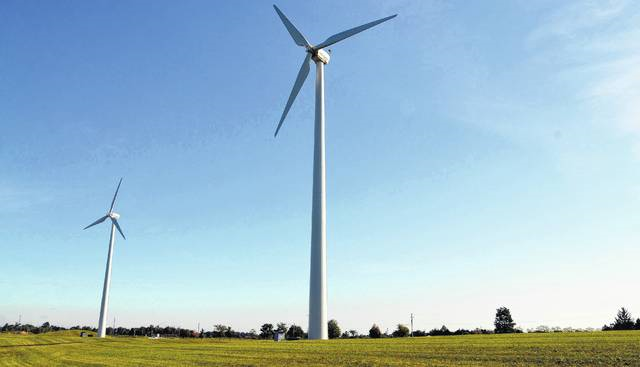 Wind Turbines of Ohio, exhibit area 1005
JD Equipment Inc. offers farmers in Ohio and Kentucky a wide selection of new and pre-owned agriculture, and power equipment, such as combines, harvesters, drills, planters and seeders, engines, generators, horticultural and landscape equipment.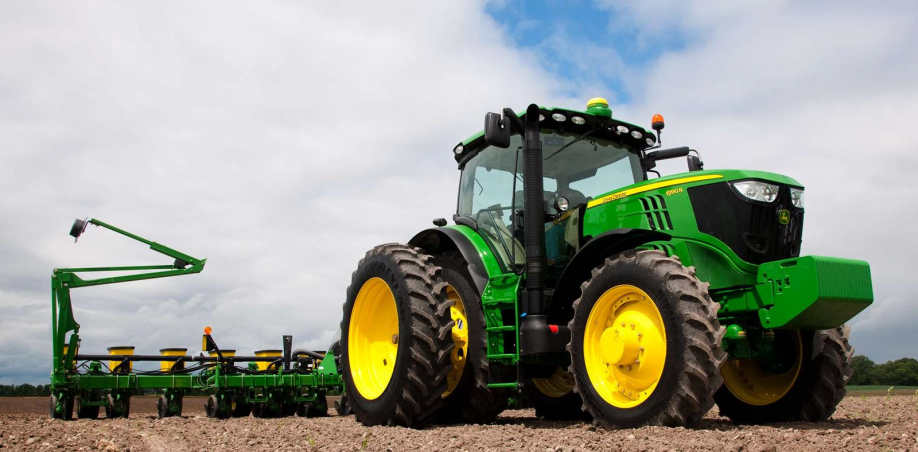 JD Equipment Inc, exhibitor area 89
Nothing runs like a Deere. John Deere is committed to the success of those who cultivate and harvest the land; of those who transform and enrich the land; and of those who build upon the land. Since its founding in 1837, John Deere has delivered products and services to support those linked to the land. The company utilizes the latest technology in its equipment, including precision Ag equipment, guidance systems, GPS, and monitors. They will exhibit combines, harvesters, drills, forage, hay equipment, planters and seeders.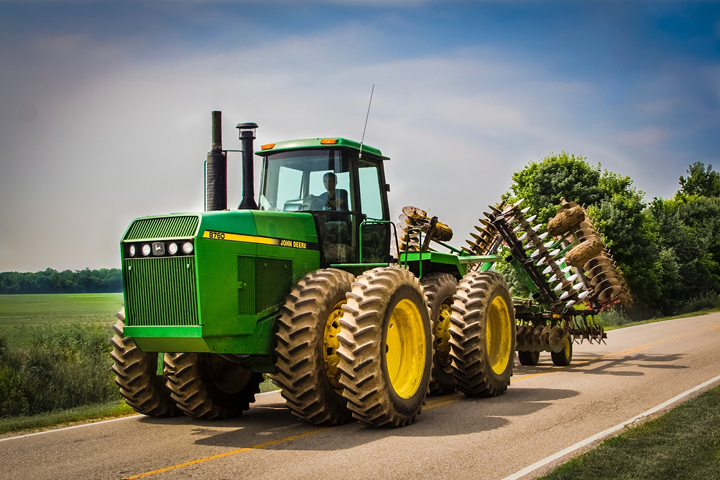 John Deere, exhibit area 173 and 1272
Ag Express is a leading provider of service, repair and support for a wide array of devices. The Company combines its expertise along with its problem solving and customer first approach to serve a diverse variety of clients. The company's portfolio of over 2,000 supported products is the basis for solving many customer issues, such as electronics, computers, hardware and software for drills, planters and seeders, grain bins, grain dryers, grain handling equipment and more.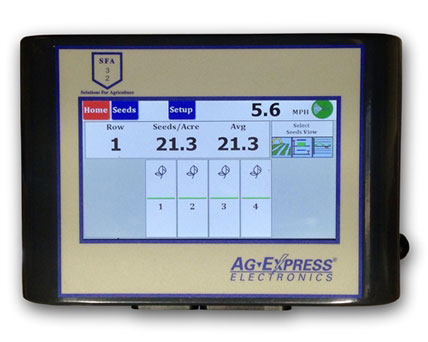 AG Express, exhibit area 589
The Bane-Welker Precision Farming Department is made up of over 15 highly skilled and trained professionals. Aside from being AFS certified by Case IH, their specialists are also trained in Ag Leader and Trimble Water Management products. They are continuously looking at new technology and practices to incorporate into a solution that works best, such as DJI, Lockheed and Sentera drones.

Bane-Walker, exhibit area 102
Equipment Technologies, the parent company of Apache Sprayers and Bruin Sprayers, has been a sprayer company—and only a sprayer company—since their first day. In the beginning, the company saw a need for a simple sprayer that farmers could work on. Most of the self-propelled sprayers available featured hydrostatic drive. The one big selling point of the Apache was a mechanical drive, which made it a simpler machine to repair in the field.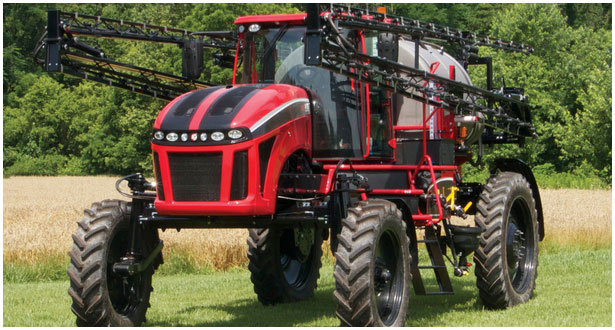 Apache Sprayer, exhibit area 161
Harvest Energy supplies solar energy for farms, allowing for monetary savings on the farm's electric power bills. Their installations are clean, safe, low-maintenance and affordable. A farm can get USDA Rural Energy America Program (REAP) Grants that can cover up to 25% of project cost. Advances in solar technology have increased efficiency, reliability and durability with warranties up to 25 years and an expected lifespan of 40 years. Take a step toward energy independence.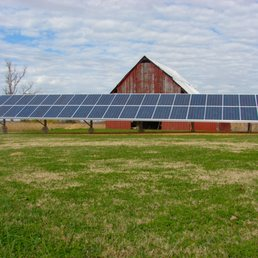 Harvest Energy, exhibit area 703
Landoll Corporation manufactures a full line of farm equipment designed to be tough, durable and long lasting. They offer a complete line of primary tillage equipment, secondary tillage and seedbed preparation equipment, seeding and planting equipment and other tools that fit certain niche markets. All equipment is manufactured using state-of-the-art manufacturing processes, such as precision, laser cut frame components, embracing the technology of robotic welding to its fullest. Durability is built in, not added on.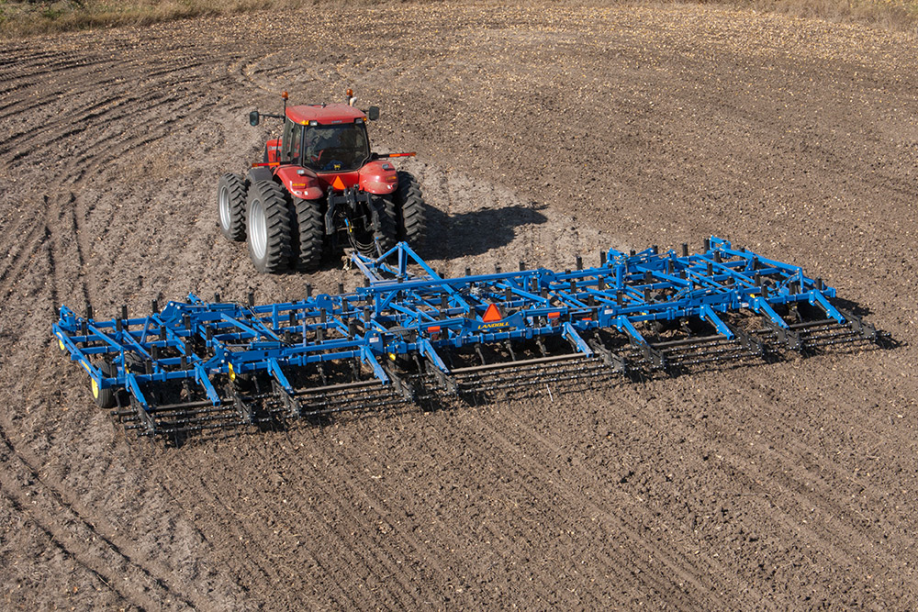 Landoll Corporation, Exhibition area 257
Micro-Trak is located in the heart of farm country. The company is investing substantial resources for continued research and development. Precision Farming is a current buzz word among agricultural circles. It means carefully tailoring soil and crop management to fit the different conditions found in each field. The real value for the farmer is that he can adjust seeding rates, plan more accurate crop protection programs, perform more timely tillage and know the yield variation within a field. These benefits will enhance the overall cost-effectiveness of his crop production.
Since their beginning in 1982, they've steadily pushed beyond conventional thinking to develop better, more economical monitoring and control equipment for farming, custom application and grounds maintenance.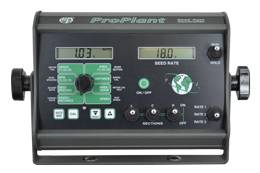 Micro-Trak, exhibit area tent 1 booth 30
Ready, set, go! To Farm Science Review.

The content & opinions in this article are the author's and do not necessarily represent the views of AgriTechTomorrow
---
Comments (0)
This post does not have any comments. Be the first to leave a comment below.
---
Post A Comment
You must be logged in before you can post a comment. Login now.
Featured Product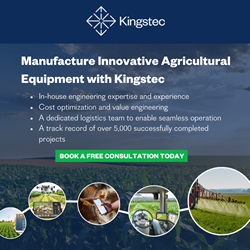 In the rapidly evolving agricultural landscape, leading AgriTech companies are increasingly leveraging the experience and expertise of strategic engineering and manufacturing partners to bring cutting-edge, cost-effective solutions to market. Kingstec is an all-in-one engineering, manufacturing, and logistics partner, with over 40 years of experience and 5,000 successfully completed projects. We can help you bring innovative, cost-optimized farm equipment, sensors, drones, components, and more to market quickly with in-house engineering and manufacturing expertise, a dedicated logistics team, and a network of world-class manufacturing and supply chain partners.