Animals feed on silage throughout the winter, but farmers must follow certain rules to make sure that the fodder is stored in a correct and safe manner.
A Guide to Storing Silage on Farms
John Hannen
Farmers are set to put first cut silage in the clamp throughout the summer and Charles Foster of leading agricultural insurance brokers, Lycetts, is recommending that all clamps are checked so no pollutants are leached into the ground. This could cause effluent from the silage clamps to get into waterways, and this could have an awful impact on wildlife and ecosystems. In fact, it could be up to 200 times more toxic than untreated sewage.
Mr Foster stated: "Silage effluent is extraordinarily toxic — so the damage it can cause to watercourse eco-systems is profound. Once the effluent is in the ground and reaches a watercourse, it is very difficult to contain and it can find its way into springs, wells and boreholes and public water supplies, which will require immediate action by an Environment Agency-approved contractor.
"Farmers must therefore make every effort to ensure their clamps are well maintained, and that includes all pipes and tanks as well."
This article outlines the rules which farmers must adhere to when using silage, as well as state who is responsible and when the Environment Agency should be notified about certain procedures…
Making and storing silage
You must stick by certain rules when you make and store silage on a farm. However, it's important to note that these rules don't apply if you are only temporarily storing silage in a container or trailer for transportation purposes.
But if you are planning to permanently house silage at your farm, it's crucial to store it further than 10 metres away from any coastal or inland water source. Baled silage also shouldn't be unwrapped within this perimeter, with this type of silage required to be sealed in an impermeable membrane or bagged too.
Also key to note is that you must refrain from storing silage within 50 metres of a protected water supply source if you are planning to handle field silage. When silage is stored as field silage, there mustn't be any construction works either and it's important that topsoil is not disturbed at any point of the process.
Any silos which are used as part of the process of making and storing silage are required to be resistant to attack. Therefore, each one should have an impermeable base which extends beyond any of its walls. This base is also required to comply with British Standard 8007:1987 and British Standard 8110-1:1997 regulations if made from concrete, or British Standard 594/EN 13108-4:2006 if a hot-rolled asphalt design.
You must also have clear impermeable draining collection channels outside of the silo too, and ensure that these flow into an effluent tank. This ties into another important point, in that each silo must have an effluent collection system, though it is fine to store both silage effluent and slurry together should your tank have enough capacity and have been constructed in a manner to withstand both types of effluent. Just take note that gases, which are lethal to both humans and livestock, can result from mixing slurry, so silage effluent should never be placed into an under-floor slurry store.
Where the Environment Agency comes in
When dealing with silage, it's likely that you'll have to regularly communicate with the Environment Agency. In fact, the organisation must be notified at least 14 days ahead of you building a new storage facility for silage, slurry or agricultural fuel oil. The same timeframe must be followed should you make substantial changes to an existing store of silage, too.
Details for your local Environment Agency office are found on the GOV.UK website, but make sure you have the following information to hand when contacting them:
Your name, present address, telephone number and email address.

The type of storage facility that you're intending to create or alter.

The location where you intend to have the storage facility — provided via an eight-figure grid reference.
Other examples of when you may have correspondence with someone from the Environment Agency is if they need to serve you with a notice that asks you to refrain from using an unsuitable silage, slurry or agricultural fuel oil storage facility until you either relocate it or improve the design. This will occur when the organisation is concerned that the storage facility is posing a significant risk of pollution, though the farmer receiving the notice will have at least 28 days to carry out the necessary work — more time may sometimes be granted too, such as if planning permission needs to be sought out or the weather is unsuitable for work to be carried out at the time a notice is delivered.
If you have received a notice and don't agree with its demand, you have 28 days to appeal. Be sure to note that this starts the day after the notice was served. This appeal must contain a copy of the notice you've been sent, all related correspondence and a plan of the farm concerned in the notice — complete with the installation as well as all watercourses and drains. It must also be made in writing to the Secretary of State via the below address, with a copy sent to the Environment Agency office detailed on the notice too:
The Secretary of State for the Environment and Rural Affairs
The Planning Inspectorate
Room 4/19 Eagle Wing
Temple Quay House
2 The Square
Temple Quay
Bristol BS1 6PN
Once you have lodged your appeal, you will be met with one of the following three decisions:
The notice will be altered or withdrawn.

The notice will be upheld, though extra time will be provided for you to comply.

The notice will be upheld, though you'll be provided with no extra time to comply. Instead, the compliance period will often end on the day the decision is made.
In 2017, a farmer was significantly fined by the Environment Agency for polluting a protected watercourse after they failed to store silage correctly. This shows that it is vital that farmers follow the rules in place. As Mr Foster points out: "Farmers have many HSE and Environment Agency standards to comply with and must keep ahead of the game to avoid these fines which remain uninsured. It will not only allow them to rest easy in the knowledge they are fully compliant with working practices and not polluting the environment, but they won't suffer an unexpected financial hit if things go wrong."
The content & opinions in this article are the author's and do not necessarily represent the views of AgriTechTomorrow
---
Comments (0)
This post does not have any comments. Be the first to leave a comment below.
---
Post A Comment
You must be logged in before you can post a comment. Login now.
Featured Product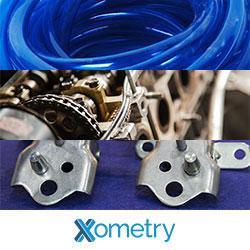 Xometry is your source for custom parts. Now, in addition to getting instant quotes on 3D Printing, CNC Machining, Sheet Metal, and Injection Molding, customers can create and send RFQs for die casting, stamping, and extrusion work to our nationwide network of pre-vetted manufacturers with just a 2D drawing. You will receive and be able to review responses from qualified shops within 7 days on an advanced web-based RFQ management platform. To learn more go directly to our site to issue and RFQ today. Stop wasting time managing RFQs through email and by phone, and start issuing RFQs at scale and in the cloud.