When extreme weather strikes, lives and livelihoods are ruined, and farms are altered. Scientists are utilizing the most modern supercomputers to generate higher resolutions with greatly enhanced forecasting skill to help farmers beat extreme weather.
Top Article for 2018 - Effects of Extreme Weather on Farming
Len Calderone for | AgritechTomorrow
Agriculture is extremely dependent on the climate. Temperature increases and carbon dioxide can boost some crop yields depending on the location; but other conditions must also exist, such as nutrient levels, soil moisture, and water availability. Although slight warming and more carbon dioxide in the atmosphere could benefit some plants to grow faster, severe warming, floods, and drought would reduce yields.
The downside is that many weeds, pests, and fungi flourish when the temperatures are warmer, and the climates are wetter. U.S. farmers spend more than $11 billion per year to fight weeds, which are likely to increase with climate change along with pests.
Rising carbon dioxide can accelerate plant growth, but it also diminishes the nutritional value of most food crops by reducing the concentrations of protein and essential minerals in wheat, soybeans, and rice, causing a potential threat to human health.
Heat is not the only extreme weather. Extreme cold can benefit farmers by freezing the soil deep beneath the ground. In parts of the upper Midwest, frost depths exceed 40 inches. A deep frost depth can aid farmers in diverse ways. The cold helps nitrogen that is applied in the fall from vaporizing during the winter. The cycle of freezing and thawing of water helps soften the soil after the thaw. Extreme cold and frozen soils also reduce the survival rate of some insects.
Severe weather other than heat and cold can cause loss and devastation to a farm. Most farmers can't avoid the results of extreme weather no matter where their farm is located. Diverse extreme weather can affect farms in different ways. Because of this, it's important that farmers have crop insurance, which protects against severe weather.
Tornadoes are probably the scariest type of severe weather. The wind that comes with tornadoes can have damaging effects such as the dispersal of seeds, plus a lot of clean up from the serious damage to farms.
Too much water can cause damage to a farm. Floods can postpone the planting of crops along with oxygen depletion after they are planted. Flooding enhances the possibility of disease and triggers nitrogen loss in crops. Different crops react differently to flooding but they all risk loss from too much water.
When you hear that a hail storm is coming, you usually try to protect your vehicles. Farmers have similar feelings about their crops. The damage done by a hailstorm depends on the size of the hail and regularity of the storm. Obviously, the larger the hail, the greater the damage. Hail can bruise fruits and vegetables or totally destroy a crop.
Similar to tornados, wind storms can cause another type of critical damage that is not typically considered. Wind storms can tear crops out of the ground or pound them flat. The wind can dry out wet plants, move soil, and cause erosion, as well as disperse seeds.
Some farms are helped while some are hurt by what's happening with the climate. It's a slow process to determine if a farm is helped or hurt. In the short term, it is hard to notice changes, but over 10 or 20 years the changes are more obvious.
Some of the major crops affected by climate change include corn, wheat, palm oil, canola and any crops that flower are vulnerable to warmer temperatures, especially drought.
The impact of climate change will cause farmers to reassess their planting locations and time periods. The challenge will be the predictability of the growing seasons, and the determination of whether they will be shorter or longer, as well as temperature fluctuations that deviate too much from averages.
The ability to forecast extreme weather has evolved in recent decades, but the researchers and engineers at the National Oceanic and Atmospheric Administration are working to improve radars, satellites and supercomputers to further lengthen warning times for tornadoes and thunderstorms and to better determine hurricane intensity and forecast floods.
NOAA's weather satellites provide more than 90% of the data that go into daily and long-range forecasts. These reports are essential in providing alerts of severe weather many days in advance. These alerts will improve as NOAA deploys a range of new technologies in the near future.
This new technology will provide innovative capabilities. For example, if farmers have precise advance notice of the risk of freeze applicable to their specific crop's hardiness, they can take preventative actions to prevent losses.
Scientists have developed an economically effective mobile weather station to transmit data of rainfall levels to farmers through their smart phones. This new mobile technology could help farmers adapt to bad weather conditions in advance to prevent damaged crops. The mobile weather stations are beginning to provide farmers fast access to rainfall data, aiding them to plan better for floods or other extreme weather conditions.
Eventually, a text message will be sent from the sensors directly to farmers and government officials when rainfall levels are projected to intensify in a specific area. After the information has been received by the farmers, they will have approximately six hours to empty irrigation tanks and make essential adjustments to prevent crop losses from floods. The lead time can save lives and crops.
Farmers have struggled with nature since the beginning of cultivation. The U.S. Department of Agriculture estimates that 90% of crop losses are related to extreme weather. That's why farmers are implementing new opportunities for using technology in agriculture.
Researchers from IBM are experimenting with its Deep Thunder supercomputing technology to make more exact and reliable weather forecasts for individual farmers in the drought-prone Flint River Valley in southwest Georgia. Partnering with scientists from the University of Georgia, NOAA, and local agencies, the team is working to integrate soil-moisture sensor networks, variable-rate irrigation systems, and more precise weather data to better conserve water and other resources to lower water usage by as much as 15 percent.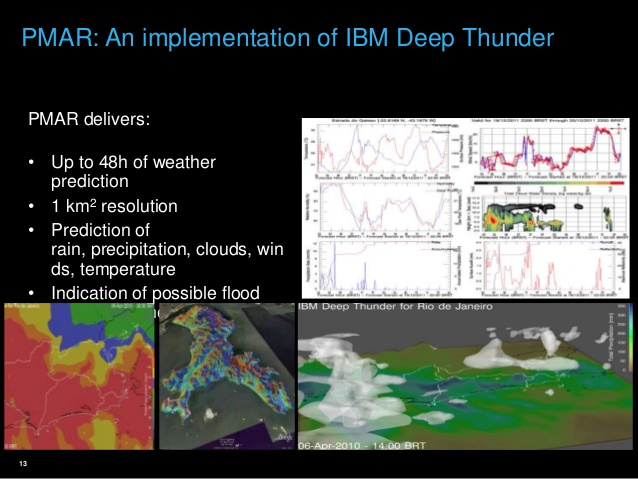 The IBM methodology breaks down atmospheric information and real-time weather forecasts into 10-minute chunks as far out as 72 hours, and ascertains when precipitation, and how much, will fall precisely where on its regional grid and at what concentration it will fall and be absorbed into the soil.
When extreme weather strikes, lives and livelihoods are ruined, and farms are altered. This problem is not just happening in developing countries, but also in highly industrialized nations like the United States. Scientists are utilizing the most modern supercomputers to generate higher resolutions with greatly enhanced forecasting skill to help farmers beat extreme weather.
The content & opinions in this article are the author's and do not necessarily represent the views of AgriTechTomorrow
---
Comments (0)
This post does not have any comments. Be the first to leave a comment below.
---
Post A Comment
You must be logged in before you can post a comment. Login now.
Featured Product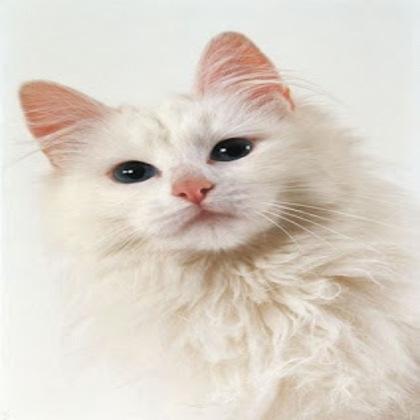 Image processing opens up a wide range of possibilities for the automation of modern agriculture - but what to do when only a small budget is available? That is where the uEye XLS comes in. With the launch of these super-small industrial cameras, even price-sensitive applications and volume projects become feasible. Measuring just 29 x 29 x 7 mm, the compact cameras offer excellent imaging characteristics without excessive heat generation, making them a perfect fit for embedded vision applications in agricultural machinery and equipment. The industrial cameras comply with the vision standard and are available with Micro-B connectors and with or without C/CS or S-mount lens holders, further increasing their adaptability to different agricultural environments. Thanks to these features, the cameras offered by IDS Imaging Development Systems lower the barriers to entry and make it easier to explore the potential of vision technology to optimize agricultural processes.