FarmBot is an open-source, small-scale farming machine that gives individuals the power to create a digital garden using a desktop, laptop, tablet or phone. Through their Cool Idea! Award, the product's designers leveraged Proto Labs' on-demand injection molding service to decrease production costs and increase quality at scale.
Aimed at Bringing Open-Source Farming to Consumers, Cool Idea! Award Grant Helps FarmBot Maintain Momentum
Contributed by | Farmbot
In this age of non-GMO, home-grown and fully traceable produce, backyard food gardening is on the rise.
FarmBot hopes to capitalize on this trend with a first-of-its-kind, open-source, CNC small-scale farming machine. FarmBot gives individuals the power to create a digital garden using a desktop, laptop, tablet or phone. Home gardeners then build (or buy) the actual hardware and machinery needed to manage the farm automatically, including planting and watering crops.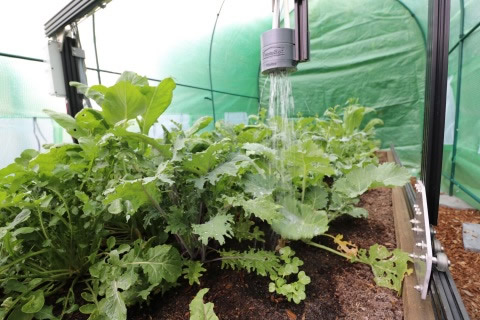 First launched in June of 2016, FarmBot founder Rory Aronson and his team crowdfunded support for FarmBot and completed an initial production run to provide working units to crowdfunders and early customers.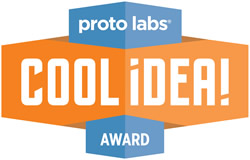 While looking for a way to speed up production of FarmBot hardware parts for the company's second run, Aronson ran across the Proto Labs (NYSE: PRLB) Cool Idea! Award. He knew that being able to leverage funding for production of part molds and parts could have a significant impact on the company's speed-to-market.
"The reaction to FarmBot has been incredible, and we are excited to continue sharing this product with more customers around the world," said Aronson. "The Cool Idea! Award came at the perfect time for us as we are transitioning from smaller quantities to larger production volumes."
With the Cool Idea! Award grant, Proto Labs will enable Aronson and his team to continue refining some of their machine components, adding more parts to the FarmBot parts store. The store allows customers to build and customize their own units with pre-stocked parts. Initially, Aronson and his team have been using 3D printing and CNC machining for production. "While these methods have worked great in the prototype phase, now that we are increasing our quantities, we needed to look at other processes to decrease production costs and increase quality at scale," mentioned Aronson. The award will help the team manufacture injection-molded parts as FarmBot continues to require larger quantities that 3D printing or CNC machining cannot produce at the needed quantity and quality for FarmBot's continued progress.
Demand continues to grow for FarmBot, presenting an opportunity to move past the startup phase and to meet this momentum head-on through larger and more sustainable production runs. "FarmBot's versatile application for everyone, from individual gardeners to educational institutions, is generating a lot of excitement in the maker community. We're confident we can meet the growing demand thanks to the award," said Aronson.
"The Cool Idea! Award enables innovative ideas to come to life regardless of where a product is in its development lifecycle," said Proto Labs founder Larry Lukis. "By helping FarmBot make the jump to faster and larger production runs, they can now scale and bring this technology to more customers."
To learn more about FarmBot and for an interactive 3D tour, visit https://farmbot.io/.
About the Proto Labs Cool Idea! Award
Offered by Proto Labs, the Cool Idea! Award helps entrepreneurs bring innovative products to market through grants that support product prototyping, testing and production. For more details and to apply for a Cool Idea! Award, go to protolabs.com/cool-idea.
About Proto Labs
Proto Labs is the world's fastest digital manufacturing source for custom prototypes and low-volume production parts. The technology-enabled company uses advanced 3D printing, CNC machining and injection molding technologies to produce parts within days. The result is an unprecedented speed-to-market value for designers and engineers and an on-demand resource throughout a product's life cycle. Visit protolabs.com for more information.
The content & opinions in this article are the author's and do not necessarily represent the views of AgriTechTomorrow
---
Comments (0)
This post does not have any comments. Be the first to leave a comment below.
---
Post A Comment
You must be logged in before you can post a comment. Login now.
Featured Product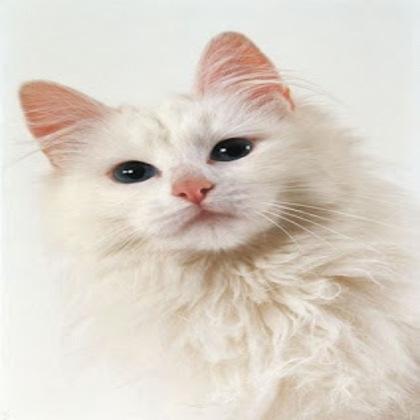 The 13 MP autofocus camera uEye XC is especially easy to operate and delivers high-resolution images and videos in the blink of an eye. Unlike typical webcams, it has been specifically designed for use in industrial applications and delivers sharp image data even in changing light conditions. Setting up and operating only requires a cable connection. The webcam-like camera is characterised by its particularly elegant and lightweight magnesium housing: with dimensions of only 32 x 61 x 19 mm, it is compact, sturdy despite its light weight and absolutely suitable for industrial use - benefiting, for example, kiosk systems, applications in industrial production or agriculture. With the uEye XC Starter Set, IDS offers a full-package deal for $500. (launch promotion, valid until 30 November 2022) that allows customers to evaluate and use the full range of functions of the new camera. The set includes not only the camera, tripod adapter and cable, but also a macro lens. Thanks to this lens, the camera is also suitable for demanding applications at close range. It easily shortens the minimum possible object distance and opens up additional application possibilities.