Source.ag raises $23 million Series A to empower the world's fruit and vegetables growers with next level AI for greenhouse agriculture
Source.ag, the leading artificial intelligence (AI) provider for greenhouse growers, has closed $23 million in its Series A funding round, bringing the company's total funding to $35 million in just under two years. Source.ag launched its first commercial products in the summer of 2022 and will use the new funds to introduce two new groundbreaking AI products that will drive safe, reliable and climate-resilient food production by supporting greenhouse growers with advice on the optimal way to grow their crops. The Dutch company has increased by tenfold the number of users of its products in just 12 months, partnering with the world's leading growers to help increase vegetable yields in the face of the growing energy and climate crises.
With the global demand for greenhouse agriculture rising, Source.ag will empower growers worldwide to accelerate their growth and operate facilities more efficiently. Greenhouse agriculture is a proven solution to sustainable, local, and climate-resilient food production: it produces up to 15 times higher yields without the need for arable land and uses up to 20 times less water versus traditional farming methods. Today, 70% of global freshwater withdrawals are used for food production, and 46% of the planet's habitable land is used for agriculture. With the global population growing to an estimated 9.7B by 2050, resource efficient farming methods need to be scaled up globally to meet the demand for healthy food in a sustainable manner. Source.ag's cutting edge AI platform empowers more growers to operate more acres in more locations more efficiently, thereby accelerating the global adoption of greenhouse agriculture.
The Series A funding round is led by Astanor Ventures and includes investments from Acre Venture Partners, and several of the Netherlands' leading greenhouse operators. Upholding the trillion-dollar potential of the fresh produce industry, the new investment will see Source.ag enable growers to operate at optimized efficiency using its pioneering AI technology to track and improve cultivations.Source.ag focuses on the largest global fresh vegetable segments such as tomatoes and peppers, with the ambition to ultimately help all fruit and vegetable growers. After the successful commercial launch and implementation of its first product, Source Track, the company will be launching two new products in 2023. Source Cultivate and Source Control will enable growers to simulate full seasons of crop growth, tailored to specific gene and crop varieties, in order to grow their crops in the best way possible. The new funding will also help Source.ag expand its AI to support even more crop types and farming methods.
Arnout Dijkhuizen, Investment Principal at Astanor Ventures said: ''We are extremely happy to continue our support of Source.ag. We have been genuinely impressed with the team's mission and accomplishments since our Seed investment last year. Focusing truly on where tech meets nature, Source.ag has succeeded where many have said it was impossible: cracking standardization, data gathering and plant phenotyping with AI models that can simulate plant biology and help to optimize photosynthesis. More importantly, they are helping growers across the world operate their farms more efficiently, making greenhouse farming globally accessible and scalable, thereby democratizing access to fruit and vegetables."
​​"I am continually blown away by the expertise and craftsmanship of the growers we work with," added Rien Kamman, CEO and co-founder of Source.ag. "They are true "plant masters" who put healthy fruits and veggies on our plates by growing tasty fresh produce in a highly effective way, using only very few resources. However, to feed our planet's growing population in a durable, resource efficient and healthy manner, we need to do more and put the power of AI into the hands of growers worldwide. Our technology provides growers with real-time, highly tailored advice on how to optimally grow their crops, and we support them in running a successful growing operation. We are proud to have Astanor Ventures, Acre Ventures Partners and leading Dutch growers' continued support in our mission to empower the world's growers. With this funding, we'll introduce further groundbreaking products so even more growers can scale healthy food production and feed more people in a sustainable way.''
Lucas Mann, Co-Founder & Managing Partner at Acre Venture Partners said: ''Greenhouse agriculture is one of the key answers to climate-resilient production of fresh fruits and vegetables. Source.ag has an incredible team and installed technology that has already proven to be a solution to help growers answer challenges in our global food supply. Deep and expanding partnerships with top growers around the world continues to demonstrate how impactful their technology is, and how quickly it will be adopted."
About Source.ag:
Source is accelerating access to fresh fruit and vegetables by empowering the world's growers with AI. Founded in 2020 by Rien Kamman (CEO) and Ernst van Bruggen (CPO), Source.ag has brought together a team of experienced engineers and plant scientists and has partnered with the world's leading growers to build the sector's most advanced artificial intelligence. Their proprietary algorithms simulate plant behavior to define and execute optimal cultivation strategies, taking into account millions of data points on climate, biology, and resources. By enabling more growers to operate more facilities more efficiently through pioneering tech, Source is making greenhouse agriculture accessible, profitable and globally scalable. They're on a mission to provide nutritious food to more people, using fewer resources.
About Astanor Ventures:
Astanor Ventures is an impact investor that backs ambitious entrepreneurs across the world with disruptive, scalable solutions that will create systemic change across the agrifood value chain, from soil to gut. Founded in 2017, Astanor has backed 40+ impact-driven entrepreneurs across Europe, the US and Australia. Astanor partners with founders who are committed to restoring balance and sustainability to the land and oceans, prioritizing nature and culture, nurturing change and feeding growth.
Comments (0)
This post does not have any comments. Be the first to leave a comment below.
---
Post A Comment
You must be logged in before you can post a comment. Login now.
Featured Product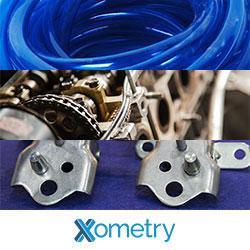 Xometry is your source for custom parts. Now, in addition to getting instant quotes on 3D Printing, CNC Machining, Sheet Metal, and Injection Molding, customers can create and send RFQs for die casting, stamping, and extrusion work to our nationwide network of pre-vetted manufacturers with just a 2D drawing. You will receive and be able to review responses from qualified shops within 7 days on an advanced web-based RFQ management platform. To learn more go directly to our site to issue and RFQ today. Stop wasting time managing RFQs through email and by phone, and start issuing RFQs at scale and in the cloud.