Increase HVAC Performance in Greenhouses with Coil Coatings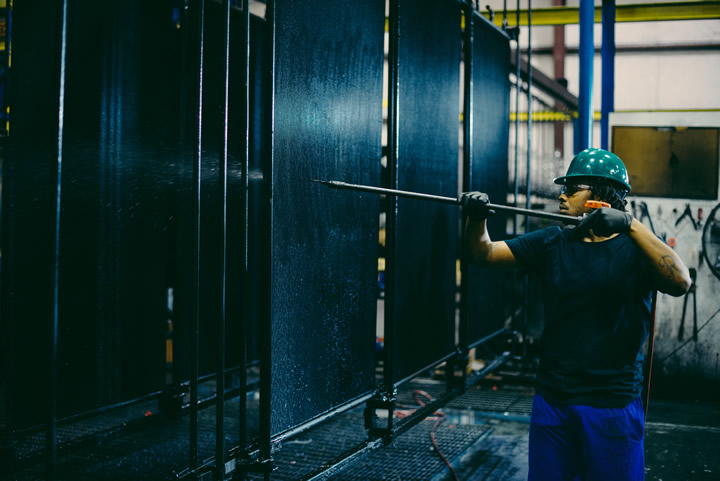 As the demand for a healthy variety of produce year-round becomes the norm, commercial greenhouses and indoor farms are becoming more and more important to the United States economy. These establishments enable companies to produce fruits and vegetables without having to worry about climate conditions. This has caused a boom in the market for these establishments. According to a report from Grand View Research, the global indoor farming market size was valued at $39.5 billion USD in 2021 and is expected to expand at a compound annual growth rate of 13.5% from 2022 to 2030.
With the continued boom of indoor farming facilities, there is an increased focus on the importance of proper HVAC solutions. When it comes to greenhouses and other indoor farms, it is important for HVAC units to create proper air circulation to ensure optimal growing conditions. Heating solutions are also needed to enhance growing conditions during cold weather. But for greenhouses operating in highly corrosive areas, there is one more solution that is vital to ensure your HVAC system does suffer from early failure – coil coatings.
When present in highly corrosive areas, such as along the coastline, HVAC units are more susceptible to corrosion thanks to the salty air and increased moisture that is associated with coastal areas. Corrosive agents can attack unprotected coil fins and disrupt their thermal transfer abilities in addition to posing a threat to other system components such as valves, cabinets and other sheet metal structures. When it comes to ensuring your indoor farming facilities can maintain the customer demand for year-round produce, utilizing a factor-applied or aftermarket coating is the key to success.
Factory-Applied E-Coatings
When it comes to protecting your HVAC coils, one of the most effective options is OEM factory e-coated coils. For newer greenhouses, the project owner would need to specify the desire for factory e-coats upfront. When you specify factory coatings, such as Modine's ElectroFin® E-Coat, as a protective coating, the greenhouse is getting much more than just corrosion protection. The ElectroFin® process allows for 100% complete penetration and uniform deposition of the coating through the coil no matter how thin or thick the heat exchanger is. In addition to e-coats, factory-applied spray-on coatings, such as Modine's Insitu® Spray-Applied Coating, can provide complete coverage for HVAC components and cabinets for total system coverage.
Aftermarket Spray-On Coatings
While factory e-coated coils are the preferred coating method, that option isn't always available if units are being pulled out of distribution warehouses. Aftermarket products provide superior protection against corrosive agents while keeping HVAC units running at maximum efficiency. Products, such as the GulfCoat® Protective Coatings line, create a layer of corrosion prevention for the heat exchanger. With a robust synthetic multi-polymer resin backbone, these coatings help the HVAC unit be suitable for most environments. This helps create a special coating system for added corrosion protection on aluminum and copper finned coils.
In addition to aftermarket coatings that protect coils, there are coatings available that also help protect circuit boards within your indoor farm. These conformal coatings prevent circuit boards from shorting due to moisture and vermin.
Maintenance and Upkeep
Just as important as having your coils coated is protecting and maintaining those coils. Oftentimes, HVAC units that could've lasted over a decade default early because of the lack of proper cleaning and maintenance. For greenhouses or indoor farms, this can be detrimental to the products they are producing. It's recommended that owners develop a maintenance schedule that includes properly maintaining the unit with the proper cleaner. Not only does this help keep your unit running efficiently, but it will also help extend the life of the unit.
Daniel Fisher is the director of sales and marketing for Modine Coatings. Modine Coatings is a division of Modine Manufacturing Company (NYSE: MOD). Modine, with fiscal 2021 revenues of $1.8 billion, specializes in thermal management systems and components, bringing highly engineered heating and cooling components, original equipment products, and systems to diversified global markets through its four complementary segments: CIS; BHVAC; HDE; and Automotive. Modine is a global company headquartered in Racine, Wisconsin (USA), with operations in North America, South America, Europe and Asia. For more information on Modine Coatings, please visit https://www.modinecoatings.com/. For more information about Modine, please visit https://www.modine.com/.
Comments (0)
This post does not have any comments. Be the first to leave a comment below.
---
Post A Comment
You must be logged in before you can post a comment. Login now.
Featured Product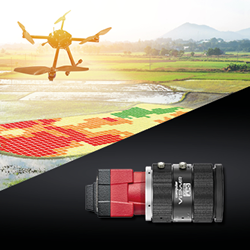 Allied Vision's compact and light weight Alvium SWIR (short wave infrared) cameras are the ideal choice to build cost-effective OEM systems used in embedded and machine vision applications. The cameras support a spectral range from 400 nm to 1700 nm at high quantum efficiencies. This allows to capture images in both the visible and SWIR spectra with a single camera and enables users to reduce overall system costs! Equipped with Sony's IMX990 and IMX991 SenSWIR InGaAs sensors, Alvium SWIR cameras deliver high image quality and frame rates. This makes them well suited for drones or handheld devices used in various industries such as, agriculture, mining, solar cell inspection or medical.