IGS to deliver vertical farming solution supporting first solar-powered commercial scale farm in Perth, Australia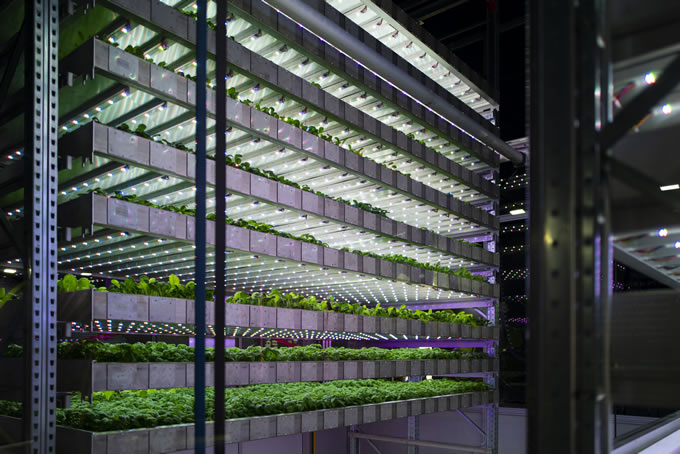 Indoor agritech specialist IGS has secured a partnership with Eden Towers, the hyper-efficient vertical farming business, to power a commercial scale vertical farm in Western Australia to grow leafy greens, specialty crops and begin the development of indigenous crops to support the local indigenous community and enter new markets.
The farm will be an Australian-first, located next door to the Shire of Murray's Western Australian Food Innovation Precinct (WAFIP) in Nambeelup (south of Perth) in the Peel Business Park. The four-tower industrial scale farm will be the centrepiece of the site. It will generate 120 tonnes of produce per annum when it is fully operational next year – including lettuce, spinach, kale and basil, as well as the indigenous crops.
The indigenous crop program is supported by the key WAFIP collaborators and championed by the Peel Development Commission. Working alongside Winjan Aboriginal Corporation, Eden Towers and IGS will first use the vertical farm near Perth to grow food crops like the warrigal plant a type of bush tucker spinach, and bush tucker celery, with a view to broaden this over time to pharmaceutical and cosmetic crops. It also plans to support reforestation projects in the area.
The project has also secured funding from the WAFIP's Enterprise Support Program and the Regional Economic Development (RED) Grant from the State Government.
Capitalising on a large and underserved market for fresh and high-quality produce at an accessible price, Eden Towers will disrupt the way produce is grown and delivered. With plans to expand operations to each major city in Australia and into Asia, Eden Towers combines operational knowledge, innovation in packaging and best in class IGS technology to crack the formula for profitable vertical farming.
Scottish-headquartered IGS has been appointed to build four 12-meter-high Growth Tower structures, which will create a precision-controlled indoor ecosystem where plants can thrive all year round without soil. The farm will use 98% less water and achieve up to 15 times the yield of a greenhouse or open field. A traditional field would require 6,000m2 of space to produce the equivalent yield.
Construction will begin in Q1 2022, and the farm will be fully operational by early Q4 2022. It will be Australia's first farm to be powered by up to 100% solar power, with the aim of it becoming entirely carbon neutral by 2024, solidifying Eden Towers' commitment to improving sustainability across Australia's agriculture industry.
Eden Towers was founded by husband-and-wife duo Christian Prokscha and Julia Prichodko, to address the looming crisis of global food security and food quality, in an environmentally sustainable manner.
The organisation chose IGS's platform after forging a strong relationship with the IGS team, which provided a cost-efficient and environmentally friendly vertical farming solution. The Australian project is the first for the partnership, with Eden Towers and IGS set to expand their work into other major cities in Australia and parts of the Asia Pacific including Singapore and Indonesia.
David Farquhar, CEO at IGS, said: "Australia's agricultural production is growing, but it's vital that's delivered in an environmentally sustainable way if we're to curb the emissions our farming habits produce globally. Eden Towers is passionate about sustainable farming across Australia, and we're excited that they have chosen our platform to help deliver this project and to support indigenous crop growth and the local community."
Christian Prokscha, Co-Founder of Eden Towers, said: "Our partnership with IGS gives us unfettered access to the best technology and world-leading crop and food scientists from IGS and at the James Hutton Institute in Scotland. This, combined with our highly experienced and senior team which has the expertise, in-country experience, and market access to execute our plans to expand across Australasia and the Asia Pacific, gives us huge competitive advantage. With this partnership, we can further our goal of sustainably feeding the world and protecting the environment, while supporting our local indigenous community with opportunities to tell the stories of local indigenous flora and fauna while creating jobs, and local markets for a new global product."
About IGS:
Founded in 2013, IGS brought together decades of farming and engineering experience to create an agritech business with a vision to revolutionise the indoor growing market. Its commitment to innovation has continued apace and it has evolved the applications of its technology beyond agriculture to create solutions for a wide variety of indoor environments which enhance life for plants.
IGS launched its first vertical farming demonstration facility in August 2018. In November 2021, the business announced the close of its Series B fundraise at a total of £42.2 million.
For more information visit www.intelligentgrowthsolutions.com or connect with us on Twitter and LinkedIn.
Comments (0)
This post does not have any comments. Be the first to leave a comment below.
---
Post A Comment
You must be logged in before you can post a comment. Login now.
Featured Product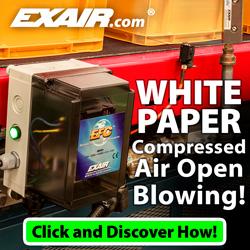 Compressed air is a limited resource that is generated in-house for the benefit of many operations within the manufacturing environment. Learn how to ensure all point of use applications are using your compressed air in the most effective and efficient way possible. Learn how much it costs to produce that compressed air and how Engineered Nozzles can help you use your air more effectively and efficiently.