Awty Unveils Carbon-Neutral Container Farm Thanks to Sustainability Grant From Green Mountain Energy Sun Club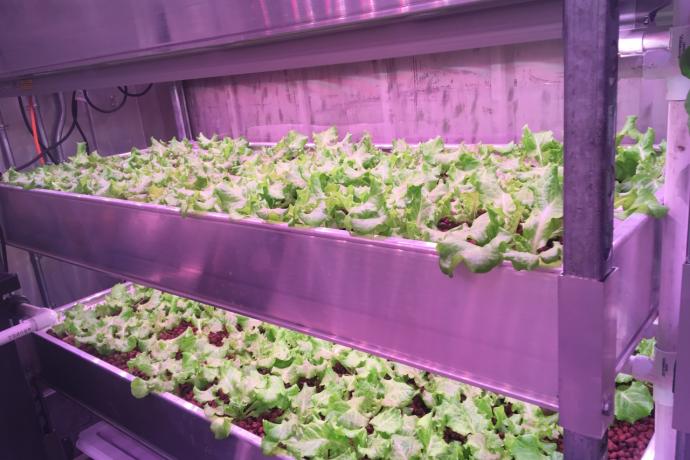 Teachers and students alike at The Awty International School are excited about the possibilities a carbon-neutral container farm brings to their campus. Awty received a $135,000 sustainability grant from the Green Mountain Energy Sun Club to implement the container farm that now provides fresh produce to the school's cafeteria and hands-on education for students through a newly formed urban farming elective class. The school installed a 20-foot hydroponics shipping container, a 20-foot aquaponics shipping container, and a 14.4-kilowatt solar system with 48 panels to power both containers to achieve the carbon-neutral status.
Incorporating a container farm into Awty's current operations and curriculum reinforces the school's commitment to sustainability while providing a real-life example of environmentally-sound sourcing practices to their international student body. The farm serves to demonstrate how to reduce the carbon footprint of a food operation by shortening the supply chain and reducing fuel emissions. The innovative container farm and solar-powered equipment provides Awty a year-round steady supply of fresh produce, regardless of the outside climate. The closed-loop hydroponic system also uses 98 percent less water than traditional agriculture, significantly reducing the environmental impact of food production.
"While our school community has already started to reap the benefits from the farm, one of our many goals for the container project is sharing what we have achieved with others," stated Robert Sload, STEAM coordinator at The Awty International School. "As an international school, we certainly want to help other international, national, and local schools introduce their communities to the wonderful community-wide lessons this project provides. A larger goal is to deconstruct our efforts and refashion a much simpler and cost-effective model that could be recreated anywhere with a particular eye to school communities located in food deserts."
Green Mountain Energy, the nation's longest-serving renewable energy retailer, founded Sun Club in 2002 to advance sustainability by partnering with nonprofit organizations engaged in meaningful work to support the communities the company serves. Awty is one of more than 130 projects to receive a sustainability grant since Sun Club's founding. The grants are awarded to nonprofits seeking to implement projects promoting renewable energy, energy efficiency, resource conservation and environmental stewardship.
"Green Mountain Energy's goal with Sun Club grants is to promote sustainability in the community, and we were excited about this project from the start as it amplifies the message to future generations through education," said Mark Parsons, vice president and general manager of Green Mountain Energy. "Container farming will allow Awty students the opportunity to explore innovative new approaches to food production. Farming fresh produce directly on campus powered by solar energy makes it easy to captivate students and facilitate a dialogue around farming and solar energy at the same time."
The respect of self, of individuals, and of the environment, and the importance of contributing to the community, are the fundamental principles of Awty's sustainability program. The program's mission is to reduce the school's environmental impact and become more sustainable while inspiring and challenging students to come up with innovative solutions to environmental problems. Initiatives like composting, recycling, collecting water from HVAC units, and working toward becoming a zero-waste school have allowed the school to become a Bronze Award recipient of the Eco-Schools program, an international organization that accredits schools demonstrating a commitment to sustainability.
Comments (0)
This post does not have any comments. Be the first to leave a comment below.
---
Post A Comment
You must be logged in before you can post a comment. Login now.
Featured Product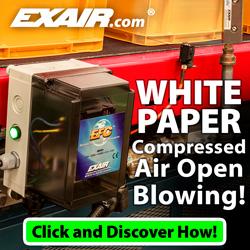 Compressed air is a limited resource that is generated in-house for the benefit of many operations within the manufacturing environment. Learn how to ensure all point of use applications are using your compressed air in the most effective and efficient way possible. Learn how much it costs to produce that compressed air and how Engineered Nozzles can help you use your air more effectively and efficiently.