Vertical Farming Market is Supposed to Reach US$ 20 Billion by 2026
The size of vertical farming market was anticipated as $3 billion in the year 2018 and is predicted to touch $20 billion till 2026, rising with a CAGR of 27% between the years 2018 to 2026. Rising environment and climate concerns across the world will propel vertical farming market. (Source: Global Market Insights, Inc.)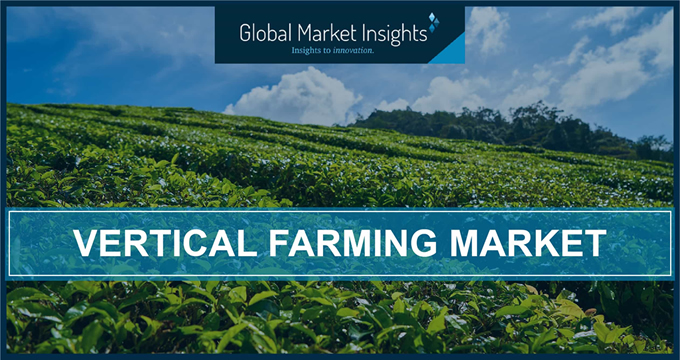 Some major findings of the vertical farming market report include:
Escalating global populations and its concerns for food.
Increasing investment for green infrastructure.
Technology advancements in aeroponics, hydroponics, and aquaponics positively drive vertical farming practice.
Perfect competition market with larger number of buyers and seller across the globe. Some of the prominent players in the industry include Plantagon International, AeroFarms, Urban Crop Solutions, Indoor Harvest Corporation and American Hydroponics.
Vertical farming is a form of stacked farming that uses various technologies to produce food and medicines in unused vertical spaces, which mainly includes warehouses, shipping containers, and skyscrapers. This technique not only make use of abandoned property, but also decreases the use of fossil fuels (transport of crops and farm machines) and provides the possibility of sustainability in urban areas. Thus, ideal use of unused vertical space and stable energy utilization will surge growth in the vertical farming market.
Swelling population and their demand for food coupled with trend towards sustainable farming will positively increase this use of stacked farming in the coming years. This is the prime factor why many associations are focused towards vertical farming. For instance, United States Department of Agriculture (USDA) along with Department of Energy had organized a stakeholder workshop in 2018 that aims to produce fresh crops through vertical farming and sustainable urban ecosystems, which helps to meet global food scarcity.
By product, the industry is classified into aquatic species, fruits, vegetables & herbs and equipments. Here, aquatic species is expected to grow with the CAGR of more than 24% by 2026. These species are mainly cultivated through aquaponics technique. Tilapia is the most common aquatic species that is bred in vertical farms. Other species commonly used include trout, prawns and brass.
Based on technology, it is predominantly categorized into hydroponics, aquaponics and aeroponics. Here, aeroponics accounts for a fair share in the market owing to the superior quality products under mist environment conditions. Furthermore, this technology uses minimal amount of water and soil for crop cultivation. Thus, it is considered to be the most sustainable vertical farming technology in the segment.
On application basis, outdoor vertical farming is likely to illustrate a substantial growth from 2019 to 2026. Growth in the segment is attributed to the increasing use of hydroponic technique for cultivation, as this technique helps plants to grow without soil. Additionally, this technique uses only 10% of the water for growing plants when compared to conventional farming.
Europe is the largest market for stacked farming owing to rising sustainable agricultural practices in the region. Moreover, several governments in the region are conducting workshops and summit to create awareness on vertical farming, which has motivated many private entities to invest in this industry. For instance, Ocado a UK based e-grocer has invested more than USD 20 million in indoor vertical farming. This will not only help the region to meet its increasing food demand but will also provide assistance to fight climate change in the long term.
Comments (0)
This post does not have any comments. Be the first to leave a comment below.
---
Post A Comment
You must be logged in before you can post a comment. Login now.
Featured Product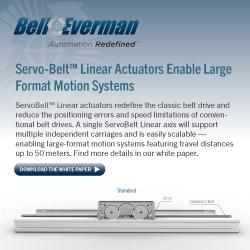 Manufacturing and packaging operations that still depend on manual material or parts handling operations can reap immediate benefits from a type of automation based on long-travel Cartesian robots with custom end-of-arm tooling (EOAT) and advanced sensing capabilities. These robots can support a variety of machines - performing otherwise manual tasks such as machine tending or transferring in-process parts - making long-travel Cartesian transfer robots a major upgrade to processes and operations. Download the White Paper from Bell-Everman