Increased demand in paid-for trials reflects CEA market prospects
Light Science Technologies Holdings plc (LSTH), the holding company of the Group's CEA division, Light Science Technologies (LST), has reported an increased demand in the Agtech specialist's paid-for trials with the potential to generate contracts worth £3m.

In its third-quarter trading statement, the Group announced that the recent series of projects under LST, which provides lighting and sensor solutions in vertical farming, polytunnels and greenhouses, could result in significant revenue.
Increased demand for LST's growing product range is reflected in the recent commencement of several paid-for customer trials. If successful, they could result in those customers placing rollout orders potentially worth in the region of a combined £3m over the next 12 months including some major projects.
Among these projects includes a 400 sqm six-month lighting trial with a leading UK fruit grower, using LST's nurturGROW slimline LED. If the trial is successful and the rollout goes ahead based on a specified requirement of one acre of lighting, the potential project could be worth the quoted value of £950,000.
A second lighting trial using nurturGROW has also started at a vertical farm R&D facility. The six-month trial, if successful, could result in a long-term contract agreement worth £1.95m if given the go-ahead.
Another key partnership is the first phase completion of a seed germination trial, being carried out at LST's in-house lab facilities at its Derby HQ. The project, which focuses on the growth rate analysis of a specific plant, has paved the way for a potential second trial for country specific growing conditions, which if awarded could be worth a value of £46,000.
The sales pipeline of the quoted work across both its CEA division and its contract electronics manufacturing (CEM) division, UK Circuits and Electronics Solutions Limited (UK Circuits) is over £61 million, of which forward orders and contracts are collectively worth £19.6m*.
LSTH, incorporated in January 2020 before floating in October 2021, as part of the Group's ambitious growth plans to dominate the CEA market over the next few years through its indoor farming proposition. The grow lights market alone has a global estimated market value of £20.5 billion, currently growing at 21 per cent.
Craig Price, Operations Director of Light Science Technologies said: "The growing demand for our paid-for trials, which offer the potential to generate significant revenues, highlights just how much indoor farming is now being seen as a viable solution to a more sustainable food system.
"The issue of food insecurity has been growing for a while and now has been pushed to the top of the agenda due to this summer's heatwaves culminating in the hottest year on record in Europe. Wildfires and droughts mean that farmers are unable to water their crops, likely leading to food shortages this winter. Rising energy prices are also forcing commercial growers to urgently re-think their business model as the cost of living bites hard.
"More of our clients are deciding to grow indoors as the weather becomes more extreme and unpredictable. Our nurturGROW lighting and sensorGROW products helps growers to reduce waste, be more energy efficient, proactive and save them money in the long-term. As a result, we continue to build our quoted pipeline and our forward order book remains strong."
* Contracts are subject to certain milestones and conditions as more fully described in the Group's announcement on 15 October 2021 and mentioned in the Group's AIM Admission Document
ENDS
About Light Science Technologies Ltd
Light Science Technologies Ltd delivers lighting, science and research-proven plant monitoring technology and software in partnership with world-leading university research teams. We work across multiple indoor applications including vertical farming, greenhouses and poly tunnels across different plant species, delivering the right solution no matter what environment. Our integrated technology solution for Controlled Environment Agriculture (CEA) applications for next-generation scalable farming helps customers grow more with less. For further information, visit: www.lightsciencetech.com. 
About Light Science Technologies Holdings plc
Light Science Technologies Holdings Plc brings together market-leading controlled environment agriculture technology (Light Science Technologies Ltd) and quality led UK based electronic manufacturing (UK Circuits and Electronics Solutions Ltd) to help our customers grow more with less. We specialise in creating and manufacturing bespoke solutions for global clients across agriculture, electronics, audio, automotive, AI technology and pest control industries. 
Featured Product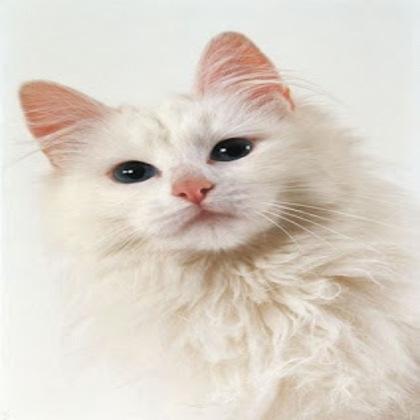 Image processing opens up a wide range of possibilities for the automation of modern agriculture - but what to do when only a small budget is available? That is where the uEye XLS comes in. With the launch of these super-small industrial cameras, even price-sensitive applications and volume projects become feasible. Measuring just 29 x 29 x 7 mm, the compact cameras offer excellent imaging characteristics without excessive heat generation, making them a perfect fit for embedded vision applications in agricultural machinery and equipment. The industrial cameras comply with the vision standard and are available with Micro-B connectors and with or without C/CS or S-mount lens holders, further increasing their adaptability to different agricultural environments. Thanks to these features, the cameras offered by IDS Imaging Development Systems lower the barriers to entry and make it easier to explore the potential of vision technology to optimize agricultural processes.