CEA specialist Light Science Technologies (LST) will be addressing the future of precision growing with some of the industry's most important players when it exhibits at the Indoor AgTech Innovation Summit in New York on June 23 & 24.
Forming part of an 80+ speaker faculty, LST's Innovation Director John Matcham will be delivering a panel discussion on the first day of the two-day show, alongside Ihor Lys, Co-Founder & CTO of AGNETIX and Signify's Global Director City Farming, Ellis Janssen Van Boxtel. Key highlights on the 'Fireside Chat' agenda for Beyond Lighting: The Future of Precision Growing will include expert advice on how growers can optimize sensors, precision growing and lighting technologies. John will also be sharing his insight on designing the next generation of lighting systems to balance yield optimization with energy efficiency and carbon reduction.

In addition, the company will use the exhibition as an opportunity to showcase its latest product developments featuring its award-winning technology, and to network with both existing and prospective customers across the global market.
LST has recently unveiled its new sensorGROW, enabling growers to harness real time and historical data of their growing environment to help reduce food waste, decrease energy and increase yield. Also new to the market is its new tuneable LED luminaire from LST's nurturGROW range, for vertical farms and other multi-layer growth applications. The luminaire's slimline design is specifically suited for use in a closed, climate controlled growing facility to maximise space, thanks to its lower profile and bespoke length. Introduced to the market last year, the nurturGROW lighting range reduces light wastage with its recyclable and reusable design so it is more sustainable.
As one of the highlights on the CEA event calendar, the summit will welcome back the indoor Agtech community after a three-year hiatus due to the pandemic. It is expected to unite more than 500 international growers, operators, tech providers, seed companies, food retailers, investors and start-ups.
Andy Williams, Marketing Director at LST, commented: "It's been an incredibly hectic but exciting year for us as CEA comes of age. We've launched several new products to help growers with cost and energy savings. Rising energy costs are affecting everyone around the globe, so we feel it's an important opportunity to be at such a major show and talk to visitors about the cost-effective and energy-saving benefits our solutions offer, while growing more sustainably.
"AgTech is forcing a revolutionary and much-needed shake-up of the global food system. It's an exciting time for the market and an important opportunity for us to meet with delegates in New York."
John Matcham will be one of the keynote speakers of Fireside Chat / Beyond Lighting: The Future of Precision Growing Session at the show, at 12.30pm US Eastern Time (ET) on Thursday 23rd June.
You can also meet the Light Science Technologies team on booth 27.
ENDS
Editor's notes:
About Light Science Technologies Ltd
Light Science Technologies Ltd delivers lighting, science and research-proven plant monitoring technology and software in partnership with world-leading university research teams. We work across multiple indoor applications including vertical farming, greenhouses and poly tunnels across different plant species, delivering the right solution no matter what environment. Our integrated technology solution for Controlled Environment Agriculture (CEA) applications for next-generation scalable farming helps customers grow more with less. For further information, visit: www.lightsciencetech.com.
About Light Science Technologies Holdings plc
Light Science Technologies Holdings Plc brings together market-leading controlled environment agriculture technology (Light Science Technologies Ltd) and quality led UK based electronic manufacturing (UK Circuits and Electronics Solutions Ltd) to help our customers grow more with less. We specialise in creating and manufacturing bespoke solutions for global clients across agriculture, electronics, audio, automotive, AI technology and pest control industries.
Featured Product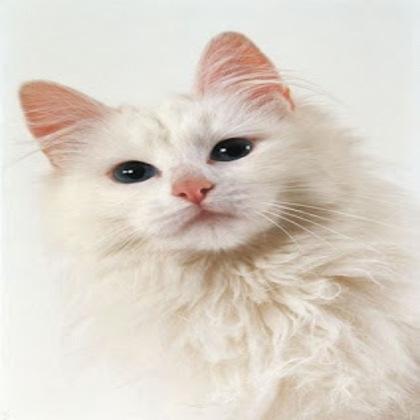 The 13 MP autofocus camera uEye XC is especially easy to operate and delivers high-resolution images and videos in the blink of an eye. Unlike typical webcams, it has been specifically designed for use in industrial applications and delivers sharp image data even in changing light conditions. Setting up and operating only requires a cable connection. The webcam-like camera is characterised by its particularly elegant and lightweight magnesium housing: with dimensions of only 32 x 61 x 19 mm, it is compact, sturdy despite its light weight and absolutely suitable for industrial use - benefiting, for example, kiosk systems, applications in industrial production or agriculture. With the uEye XC Starter Set, IDS offers a full-package deal for $500. (launch promotion, valid until 30 November 2022) that allows customers to evaluate and use the full range of functions of the new camera. The set includes not only the camera, tripod adapter and cable, but also a macro lens. Thanks to this lens, the camera is also suitable for demanding applications at close range. It easily shortens the minimum possible object distance and opens up additional application possibilities.