New roles reflect rising demand in CEA farming
Pioneering AgTech specialist Light Science Technologies (LST) has welcomed two new recruits to its expanding team, as the East Midlands-based start-up enjoys a period of significant growth.

The new roles will see Rob Ayres and Craig Price joining the team to cover the sales and operational areas of the business, reflecting recent growth in the sector as demand for controlled environment agriculture (CEA) farming increases.
Rob joins as National Account Manager, with six years' experience in agriculture and horticulture, along with a BSc (Hons) Degree in Horticulture from Nottingham Trent University. He is a former trials agronomist at contract research organisation Staphyt and laboratory testing services provider Eurofins. Prior to that, he spent 15 years in sales within the finance industry and motor trade.
In his new role, Rob will focus on building relationships in the glasshouse and poly tunnel sectors, as well as efficiently managing the continued increase in business.
Craig also joins the team as Operations Director, and with over 20 years' experience in lighting, comes with a proven track record in leading and delivering high-performing products in the manufacturing sector.
Working closely with the COO, Craig's role will be to oversee the technical to production process, also covering pre-production engineering and production assembly.
Simon Deacon, CEO of Light Science Technologies said: "This is our fifth appointment in a short space of time in response to industry growth, as more growers look for a long-term sustainable solution in farming to help them control cost, improve efficiency and increase yield. As we continue to introduce new products, including our patent pending nurturGROW luminaire and sensor products, for the CEA market and expand our customer base, it is essential we have a strong team in place to provide top level customer service and tap into further areas of potential growth. Both Rob and Craig have the right credentials to carry us forward and I am delighted to welcome them to the team."
As the industry's attention is turning to AgTech innovation to address the wider sustainability agenda, since 2019 LST has been partnering with world-leading university research teams, to create the perfect crop recipe in a controlled environment setting - including vertical farming, containers, polytunnels, greenhouses and medicinal plants.
ENDS
Image: L-R: Craig Price, Operations Director and Rob Ayres, National Account Manager
Editor's notes:
About Light Science Technologies
Light Science Technologies delivers lighting, science and research-proven plant monitoring technology and software in partnership with world-leading university research teams. We work across multiple indoor applications including vertical farming, greenhouses and medicinal plants, delivering the right solution no matter what environment. Our real time monitoring and control, links technicians, farmers, and facility managers with their crops to provide instant production enhancement data. Our integrated technology solution for Controlled Environment Agriculture (CEA) applications for next-generation scalable farming helps customers grow more with less. For further information, visit: www.lightsciencetech.com.
About Light Science Technology Holdings
Light Science Technology Holdings Ltd brings together market leading controlled environment agriculture technology (Light Science Technologies) and quality led UK based electronic manufacturing (UK Circuits and Electronics Solutions) to help our customers grow more with less. We specialise in creating and manufacturing bespoke solutions for global clients across agriculture, electronics, audio, automotive, AI technology and pest control industries.
Featured Product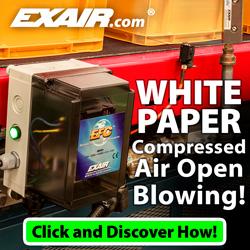 Compressed air is a limited resource that is generated in-house for the benefit of many operations within the manufacturing environment. Learn how to ensure all point of use applications are using your compressed air in the most effective and efficient way possible. Learn how much it costs to produce that compressed air and how Engineered Nozzles can help you use your air more effectively and efficiently.