Today the youngest and fastest growing tractor company in India is Sonalika ITL. The Sonalika Company has gained a reputation not only in India but worldwide. Sonalika is India's largest company in terms of exports, but how fast the company can grow in the domestic market, you can guess this time from the sales figures during the festival season.
This time the company broke all the old records in terms of sales in October, Sonalika tractors have different popularity in Punjab, Haryana and Eastern Uttar Pradesh.

But the biggest hand behind this development of Sonalika is the founder and chairman of the company, Shri Laxman Das Ji Mittal, who was once a LIC agent. Let us know about the chairman of Sonalika, who started a tractor company at the age of 65 and took him to the lofty heights.
Laxman Das ji Mittal hails from Punjab, before starting ITL, he also worked as an agent in a LIC insurance company. He started 1996 ITL (International Tractors Limited) with his sons in 1996, when he was 65 years old. Although he founded the Sonalika Group, the company only manufactured agricultural equipment.
Today, Sonalika is creating a golden history in the tractor industry, making her name meaningful. Sonalika also manufactures more than 3 lakh tractors a year, the company's revenue is more than $ 650 million. All this is possible by Laxman Das ji, who is known as "The Tractor Titan", who says that.......Visit To Read More
Like Laxman Das ji, you too can succeed in your life with the right information and you get the right information of tractors and cultivators on TractorGyan.
Featured Product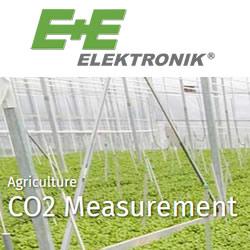 Lowering of energy costs, acceleration of growth and extension of the possible storekeeping duration can be optimised by the precise measurement of humidity, CO2-content and temperature. Optimum basic conditions for animals and plants ensure best agricultural products. As different applications demand various adopted solutions for optimization of agricultural processes, E+E Elektronik provides a broad portfolio of agricultural monitoring products