Vertical farming is widely being preferred for its ability to conserve natural resources like land, water, and minerals while heightening the cultivation process simultaneously.
Well, gone are those days when it almost used to sound impossible to grow plants in closed environments. However, in the last few years, with indoor farming gaining huge popularity, 24/7 cultivation has turned out to be a preferred choice among the houseowners. A recent survey has proved the fact that vertical farms are on the rise indeed, and presently, there are around 2.2 million square feet of indoor farms all around the world, and in the next few years, the number is also projected to jack up even tenfold.

Now, when it comes to the most widely discussed advantage of vertical farming, it's certainly about its aptness to highly preserve natural resources like land, aqua factors, and minerals while parallelly enhancing the cultivation process. Especially, vertical farming has panned out to be pretty ideal for harvesting crops like leafy vegetables, tomatoes, thymes, basils etc. Moreover, the techniques that vertical farms tend to deploy often overlay those utilized to modify the growth potential of traditional outdoor crops. In a nutshell, vertical farms happen to form perfect growing conditions for plants by sequestering crops from the extremities of climate change.
Vertical farming opportunity in U.S Colleges-
The partnership between vertical farming trendsetter Freight Farms and the renowned food management venture Sodexo has made it possible for many universities and colleges to get an easy access to the innovative and cutting-edge hydroponic vertical farming technology around. The partnership is expected to lead toward the imposition of Freight Farms' 320-square-foot 'greenery' vessels and ampoules on campuses, allowing the onsite growth of healthy, crisp, fresh production all throughout the year.
The objective is simple though. Unlike traditional harvest where food has to travel significant distances between farms and plates, vertical farming makes sure the essential freshness of crops does not degrade during shipment. Campus communities also get to know their own agriculturalists and keep an easy track of every growing stage of the food they are going to have on their plate. Corporate businesses can also assimilate their onsite farms into several employee welfare programs.
The customers of Freight Farms are found in around twenty-five countries and forty-four U.S. states. Also, starting from small business agronomists to corporate holders, its reach has got extended among an array of profit as well as non-profit sectors.
Growth factors for the market-
According to Allied Market Research, the global vertical farming market is expected to grow at a significant CAGR from 2019-2026. Optimal use of vertical space and well-adjusted energy utilization, emergence of easy methods for crop monitoring and harvesting, rise in demand for organic foods, and lack of arable land for conventional agriculture fuel the growth of the market. On the other hand, high initial investments are expected to pare down the growth. Nevertheless, upsurge in urban population has almost toned down the possibility, and steered through a number of opportunities in the industry.
Briefly, we can define vertical farming as an innovative approach used to process food and medicinal floras in vertically slanted films such as in a high-rise building, used warehouse, or shipping vessel. When it promotes huge quantity of healthy, beneficial and wholesome foods, it also makes sure they don't have to count on several conditions like favorable weather, high water usage, trained labor, high soil richness etc. At the same time, it also guarantees consistent yield and uniformity in crop production round the year. Also, as there will be no external environment factor like predators' or pests' attacks to impact the production, vertical farming has gained much popularity over the last few years. To conclude, it can be stated that the market has started expanding on a sturdy note, and it's projected to swell up yet more in the next few years.
Featured Product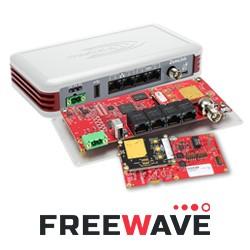 Did you know precision agriculture, on average, raises yields 1.75% and reduces energy costs as much as $32 per acre while also reducing water usage by 8%? (MDPI). FreeWave can fully optimize your agricultural operations to reduce costs while increasing profits and yields for less. We've got you covered with our free Precision Ag guide. But first, we'd love some information...