St. Louis Regional Freightway, 39 North and World Trade Center St. Louis have partnered to create an expanded ecosystem to address global food security concerns through leadership in research, production and transportation
(St. Louis, MO, Oct. 29, 2019) The Ag Coast of America is expanding to lead the world in addressing global food security concerns. Strategically located in the center of the world's agriculture production, the bi-state St. Louis region is recognized as a world leader in agriculture technology (agtech) research and grain barge handling capacity. With the world population expected to grow by 25% and exceed 10 billion people over the next 30 years, the need for efficient production and movement of food is more critical than ever. Meeting that need has become a unifying mission for three economic development organizations in the St. Louis region -- St. Louis Regional Freightway, the World Trade Center and 39 North. Collectively, they aim to increase global agriculture production by cultivating the ecosystem within an expanded Ag Coast footprint that encompasses the region's unmatched concentrations of talent, capital, facilities, agtech companies and producers.

Currently, 50% of U.S. crops and livestock are produced within a 500-mile radius of the St. Louis region, including approximately 80% of corn and soybean acreage. As a result, the region boasts a strong grower community, highlighted by the National Corn Growers Association, United Soybean Board and American Soybean Association being headquartered in the region. Within close proximity are leading academic and research institutions and an abundance of agtech companies that provide a vast range of technological and innovation resources. Just as important as the production of food will be moving it across the globe, and the St. Louis region is well equipped to handle the demand. The region's inland port system - ranked most efficient in the nation by the U.S. Army Corps of Engineers (USACE) - will facilitate the movement of commodities from America's Heartland to countries with the most explosive growth.
Together, these assets position the St. Louis region as a global leader in food production and distribution, and the three collaborating economic development agencies are leveraging them to the meet the food scarcity challenge ahead.
World Leader in Agtech Continues to Set Records
The St. Louis region is internationally recognized for advancing plant science and agtech around the globe and has attracted more than 1,000 Ph.D., plant scientists - the highest concentration anywhere in the world. Experts contribute to world-class research institutions, including the Donald Danforth Plant Science Center, the Missouri Botanical Garden and a host of noteworthy academic institutions. Leading multinational corporations, including Bunge North America and Nestle, are headquartered in the St. Louis region, which also is home to the North American headquarters of Bayer Crop Science. A growing number of small and midsize startups comprise a remarkable regional network of over 400 research and development agtech companies employing 15,000 people. The region also is home to multiple incubators and accelerators, as well as the St. Louis Agri-Business Club, a networking group for all the agricultural interests clustered in the region.
"We're excited to be a part of the impressive agtech ecosystem that has been carefully cultivated in the St. Louis region," said Janet Wilding, who heads the 39 North innovation district for the St. Louis Economic Development Partnership and is working to attract top talent worldwide. "It's an ecosystem that is attracting both established and start-up companies, as well as significant investment. The innovation coming out of this ag center will have lasting implications as these companies and producers strive to dramatically increase food production to meet future needs."
Missouri is the #1 State in the Nation for Foreign Direct Investment
The World Trade Center St. Louis (WTC) has been working to attract Foreign Direct Investment (FDI) and conducts regular ag-oriented trade missions. Research conducted for the WTC by Brookings, as part of the Global Cities Initiative, confirms the St. Louis region's clear and distinct competitive advantage in attracting FDI is in agtech/food tech.
"That positioning can be leveraged to put the region front and center on the global stage as the lead player in addressing the issues of hunger and food security," said Tim Nowak, Executive Director of the WTC. "As St. Louis' global profile is raised, and more investors see the region's strengths and advantages, opportunities to attract FDI will flourish."
Following Bayer's $60B merger with Monsanto, Missouri is now the number one state in the nation for foreign direct investment, and the wins keep coming. Recently, Bunge announced plans to relocate its global headquarters from New York to the St. Louis region as it seeks to leverage the ag production and distribution already concentrated in this area and the Mississippi River and its tributaries, which are key to the company's export market. The region also recently attracted the North American headquarters of Centro de Tecnologia Canavieira (CTC), the world's largest sugarcane technology company. Fast-growing Benson Hill Biosystems is also growing and building a new headquarters in the 39 North district.
Among the innovations coming out of the region are those related to plant productivity and resilience; nutrition/protein improvements, nutrient uptake, crop protection, advanced breeding technologies, water monitoring sensors, soil health, microbials, cover crops, genomic modeling, data analytics and more.
"The challenge is clear, we must produce more food and fuel with less impact on natural resources and the environment," said Sam Fiorello, chief operating officer, Donald Danforth Plant Science Center and president of the BioResearch and Development Growth (BRDG) Park. "The region's focus and success in growing our innovation community including talent, capital and critical infrastructure are accelerating discoveries and new technology developments that will benefit farmers and consumers across the world."
Ag Coast of America - Unrivaled Efficiency from Transportation Leader with Close Proximity to Production
As ag production increases, the Ag Coast of America will become increasingly important. At its core is a 15-mile section of the Mississippi River in the St. Louis region delivering the highest level of grain barge handling anywhere along the Mississippi River, providing the northernmost ice-free and lock-free access on the Mississippi River to and from the Gulf of Mexico. The latest data from the USACE reveals the St. Louis Regional Ports held onto the top ranking as the nation's most efficient inland port district in terms of tons moved per river mile during 2017. The data further reveals the 70-mile St. Louis regional port system represents only 8% of the 855-mile section of the Mississippi River from Minneapolis, Minn., to the Ohio River near Cairo, Ill., yet carried 39% of the 2016 freight.
"The amount of river business in the St. Louis region has disproportionately increased over the past three decades," said David Jump, President of the Cahokia, Ill.-based American Milling. He said that in addition to increasing demand in the industry for the transfer of grain, the bi-state region's barge transfer facilities are earning recognition as a more cost-effective and efficient means to ship products to the Gulf Coast compared to other locations further north. "This region is a rail and interstate highway gateway," added Jump. "It is more cost-effective to move commodities into, out of and through St. Louis by combinations of truck, rail and barge than points upstream on the Mississippi and Illinois Rivers. Barge loading and unloading capacity has expanded in the St. Louis area to take advantage of these train rates and barge freight rate adjustments."
According to Jump, the three highest capacity grain barge loading facilities in the entire inland waterway are located in Cahokia, Ill. They are operated by Consolidated Grain and Barge Company (CGB); Louis Dreyfus; and China National Cereals, Oils and Foodstuffs Corporation (COFCO International).
"Our world class freight network is just one of the critical ingredients enabling the St. Louis region to take on the world's food shortage," said Mary Lamie, Bi-State Development's Executive Vice President - Multi Modal Enterprises. "Through creativity and collaboration, we have maximized our strategic location for transportation and ag production and have built the talent pool, capital and research capabilities required to address food scarcity for the next 50 years. This level of cooperation and commitment from a region that includes two states and over 15 counties is unprecedented, and it is attracting other forward thinkers and businesses to our region to tackle this important global challenge."
For more information, visit thefreightway.com, stlpartnership.com/global-center-of-agtech/, and worldtradecenter-stl.com/.
About St. Louis Regional Freightway
The St. Louis Regional Freightway is a Bi-State Development enterprise formed to create a regional freight district and comprehensive authority for freight operations and opportunities within eight counties in Illinois and Missouri which comprise the St. Louis metropolitan area. Public sector and private industry businesses are partnering with the St. Louis Regional Freightway to establish the bi-state region as one of the premier multimodal freight hubs and distribution centers in the United States through marketing, public advocacy, and freight and infrastructure development.
About 39 North
The St. Louis region is rapidly emerging as a world leader in academic and corporate agtech research and innovation. To grow the industry and address the coming population growth and the need to secure the global food supply, a master plan was created to brand 39 North. The 39 North Master Plan's vision is to create an innovation district - located in St. Louis County within Creve Coeur - uniquely positioned to advance the region's global leadership in plant science and agtech and become a tool for addressing global food security.
About The World Trade Center
For more than 25 years, as the international division of St. Louis Economic Development Partnership, WTC has supported growth for the region's businesses, most importantly, ensuring St. Louis companies are represented in an increasingly global marketplace. From customized research to trade training, hosting inbound/outbound delegations and managing St. Louis' Foreign Trade Zone, WTC brings together a strong system of business and government agencies to support trade and investment and enhance St. Louis' global connectivity.
Featured Product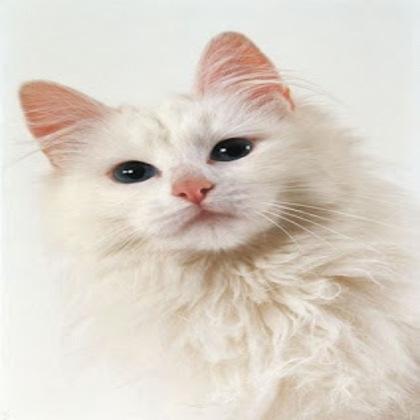 Artificial intelligence can be used, for example, to classify fruit varieties or to identify damaged parts (e.g. apples with marks or colour deviations). To cover all possible variances with classical image processing would be very time-consuming and costly. AI is able to solve these challenges in no time at all. With IDS NXT ocean, there is now a user-friendly complete solution for industrial applications available. It requires neither special knowledge in deep learning nor camera programming.