With the needs of indoor agriculture driving design and pricing, VividGro has created strategic partnerships with leading U.S. suppliers, minimizing the need to source parts from overseas.
After relocating production and assembly of all of its product lines to Rockledge, Florida, VividGro® is leading the field in cost-effective domestic manufacturing of LED fixtures for horticultural applications. With the needs of indoor agriculture driving design and pricing, VividGro has created strategic partnerships with leading U.S. suppliers, minimizing the need to source parts from overseas. The new structure has created numerous jobs in the U.S. this year, both in VividGro product manufacturing as well as component manufacturers. With metals forged in Georgia, and tools, glass and end caps made in Florida, independently-owned U.S.-based companies are reaping the benefits.

"It is an amazing feeling to contribute to the success of hard-working Americans," stated Albert "Butch" Tomasko, Vice President of Operations for VividGro. Tomasko added, "Our contract manufacturer is located twenty minutes from our office in Florida. Our contracts have created jobs here in Florida and across several states, providing steady income to people working hard to support their families. We're not only supporting VividGro employees through this business model, but also creating success for our suppliers and ultimately our customers. These people depend on our lights for their own production."
The VividGro manufacturing model makes financial sense. Production flow is designed around LEAN, Kanban, and 5-S principles, eliminating the need to assemble lighting fixtures or source most components overseas. "When you look at the price per assembly, it seems like doing business in China at first glance appears to be a good idea," said Tomasko. "But when you consider the massive quantities that need to be bought, shipped, insured, and stored, the benefit decreases dramatically."
In addition, smaller batch production is key to providing the flexibility needed to easily tailor lighting solutions to specific client needs. "We aren't limited to modifying what is already in stock: we can work with our clients to create truly customized assemblies without sacrificing our industry-leading standards for quality and competitive pricing," Tomasko says.
In the first quarter of 2018, VividGro moved production back to Florida after exploring production in China and Mexico. By the third quarter, all supplier contracts were in place and production had begun. Now in the fourth quarter, robust sales are continuing to support the new business model.
About VividGro
VividGro is a pioneer in the AgTech space. Tailored to the automation and efficiency needs of the indoor agriculture and horticultural markets, VividGro implements solutions that help growers maximize yields and reduce costs. Our state-of-the-art VividGro customized lighting product line delivers optimized PAR to maximize plant growth and PAR efficacy. Our control automation systems and data collection strategies are able to measure and modify growing to help growers learn how to use their resources more efficiently. It is not the lights you use, it is how you use them. Learn more at www.VividGro.com.
Featured Product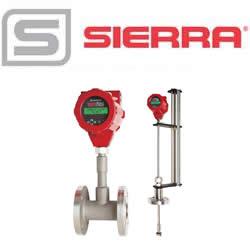 Sierra was the first to introduce a combination volumetric vortex and multivariable mass flow meter in 1997. Today, Sierra's completely redesigned InnovaMass® iSeries™ 240i/241i builds on two decades of success measuring five process variables for gas, liquid and steam with one connection. Now, with the latest hyper-fast microprocessors, robust software applications, field diagnostic and adjustment capability, and a new state-of-the-art flow calibration facility, Sierra's vortex iSeries delivers precision, performance, and application flexibility never before possible.