The companies will merge their strengths in agribusiness and AI-based decision agriculture technology to deliver unique digital agriculture products to growers across Western Canada.
Farmers Edge, a global leader in decision agriculture, and Richardson Pioneer Limited, a subsidiary of Canadas leading agribusiness Richardson International, announced an exclusive, multi-year partnership that will distribute digital precision technology to growers served by over 90 retail locations across Western Canada. The two, high-profile Manitoba-based companies will work together to deliver state-of-the-art digital agriculture products for retail and grain marketing.

Incorporating the Farmers Edge suite of digital agronomic tools into Richardson Pioneers extensive retail network will increase the level of tailored services both companies can provide to their mutual growers. On the agribusiness side, Richardson Pioneer brings a long-standing history of offering high-quality products, personalized agronomic advice and access to global grain merchandising. Farmers Edge has deep knowledge and capabilities rooted in data science; their AI-driven platform, FarmCommand, is the most advanced and comprehensive digital agriculture platform available. The partnership will combine quality, convenience, and advanced digital agronomic tools, providing growers with more options to address their farm needs in a one-stop shop.
"With the ever-changing challenges growers face with weather, input costs and commodity prices, growers must base farm management decisions on reliable, accurate, and specialized data. The more innovative partners who can add value to our suite of precision digital solutions, the more successful our growers will be when using our technologies," said Wade Barnes, CEO of Farmers Edge. "Richardson Pioneer is a trusted leader; this partnership aligns with our core strategy on many fronts and will provide more farmers with greater insights and expertise."
"Digital agriculture is becoming an increasingly important facet of our industry. Richardson Pioneer recognizes the value of crop management and planning tools. In order to fulfill our customers diverse needs, we must have a well-developed portfolio of products and services," says Chuck Cohen, Senior Vice-President, Technology, Richardson International. "This exclusive partnership with Farmers Edge enhances our ability to work closely with customers looking to manage their operation on a granular level, with the goal of increasing their profitability."
About Farmers Edge
Farmers Edge is a global leader in decision agriculture servicing over 22 million paid product acres worldwide with precision digital solutions. Integrating field-centric data, easy-to-use software, state-of-the-art processing technology, predictive modeling, and advanced analytics, Farmers Edge provides growers with scalable solutions to produce more with less. Using innovative digital agronomic tools, Farmers Edge solutions focus on the sustainable production of high-yielding, high-quality crops and are designed to optimize inputs, minimize environmental impact, and protect economic viability of the farm. From seed selection to yield data analytics, Farmers Edge transforms big data into timely and accurate insights to support informed decision making. For more information about Farmers Edge, visit FarmersEdge.ca or FarmersEdgeUSA.com.
About Richardson Pioneer
Richardson Pioneer is a subsidiary of Richardson International, Canadas leading agribusiness.
Recognized as a global leader in agriculture and food processing, Richardson is a worldwide handler and merchandiser of all major Canadian-grown grains and oilseeds and a vertically-integrated processor and manufacturer of oats and canola-based products. Richardson is one of Canadas Best Managed Companies with over 2,600 employees across Canada, the U.S., and the U.K. For more information about Richardson Pioneer, visit https://www.richardson.ca/our-business/richardson-pioneer/.
Featured Product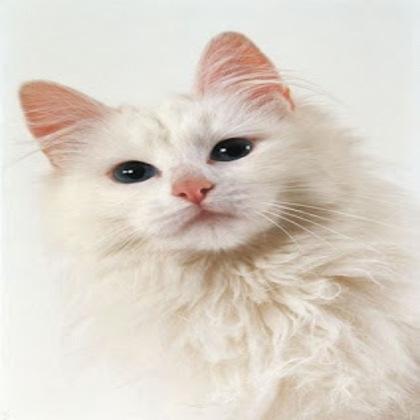 Artificial intelligence can be used, for example, to classify fruit varieties or to identify damaged parts (e.g. apples with marks or colour deviations). To cover all possible variances with classical image processing would be very time-consuming and costly. AI is able to solve these challenges in no time at all. With IDS NXT ocean, there is now a user-friendly complete solution for industrial applications available. It requires neither special knowledge in deep learning nor camera programming.