Quality data tells the story of each farms field
Farmobile LLC — The Independent Farm Data Company(TM) — today announced an agreement to acquire the assets of Prime Meridian, a precision agriculture data management company based in Nevada, Mo.

The acquisition will aid in the creation of a new data stewardship offering, Farmobile DataServices℠, which will help farmers more easily manage their digital assets. Steve Cubbage, former president of Prime Meridian, joins Farmobile as vice president of Farmobile DataServices.
Farmobile DataServices will give customers a new avenue for certifying Electronic Field Records (EFRs) to ensure that quality data is available for ease-of-use, sharing or potential revenue creation through the Farmobile DataStore(SM) — the industrys first-ever digital exchange for farm data. Also, the addition of Prime Meridian enables Farmobile to expand its service offerings in data processing.
"This acquisition allows DataServices partners to provide their farmer customers with the highest quality data services offerings," said Farmobile CEO Jason Tatge. "Its the perfect next-step following our recent launch of the Farmobile DataEngine(SM) platform. Powered by Amazon Web Services and an open source technology stack, the platform allows Farmobile to deliver high throughput and low latency data processing."
Tatge added, "That means our new data services — combined with Farmobiles data collection hardware (PUC), processing capabilities (Farmobile DataEngine), monetization service (Farmoible DataStore) and API (Farmobile DataFeed) — can offer robust data service to agronomy firms, precision ag dealers, ag retailers and equipment dealers, who lack capacity, time or know-how to perform these services at-scale and in-house. Its a win-win-win."
In his new leadership role, Cubbage will oversee the management of the Farmobile DataServices, which includes the implementation of universal data standards, customized processing and stewardship training. The acquisition includes Prime Meridians assets as well as its back office data processing team.
"We look forward to helping Farmobiles authorized dealers serve their farmers through stronger data management capabilities. By focusing on getting data 'done right at the farmer level, it will lift all 'boats in the industry and maximize the value of that asset," explained Cubbage. "The future of agriculture is going to be about understanding and enhancing our digital footprint to satisfy a data-driven marketplace; however, we need to ensure data quality and accessibility. In my experience, most folks do not have a complete digital strategy for their operation. Every field operation, input and transaction needs to be properly digitally documented to make data useful for farmers and their trusted advisors. Farmobile DataServices can support both parties to achieve their goals."
The Farmobile DataService offering is enhanced by the farming expertise and trusted advisor network collaboration provided by Cubbage and his team.
"We are excited to welcome Steve and his team to Farmobile. He is an innovator, industry leader and advocate for farmers owning and having access to uniform, high-quality data," said Tatge. "For more than 20 years, he has lived in the field as a respected agronomist, data manager, precision ag advisor and agricultural writer. Steve knows first hand how much data affects decision-making, prescription writing, production outcomes and profitability. He is a true thought leader and, like us, is intent on digitizing agriculture."
The acquisition does not involve any change in ownership of other businesses owned by Steve Cubbage. He remains as president and CEO of Record Harvest Enterprises, Inc., a farmer-centric ag solutions provider.
To learn more about Farmobile, visit: http://www.farmobile.com.
About Farmobile
Farmobile LLC — The Independent Farm Data Company℠ — builds foundational technology for the future of agriculture. Farmobile enables farmers and channel partners to collect, share and monetize data.
Agriculture doesnt use a standard data format. Farmobile does. We specialize in collecting second-by-second agronomic and machine data points across mixed fleets. The Farmobile DataEngineSM platform turns raw data into its own unique standardized, visual Electronic Field Records (EFRs) making it easy to gain insights, share with trusted advisors and power decision-making.
Data is among the most valuable commodities a farm produces and farmers should benefit from it. The Farmobile DataStoreSM exchange is the first to digitally connect farmers with data buyers. Based in Leawood, KS, Farmobile proudly resides in the heart of the Midwest. To learn more about Farmobile, please visit: http://www.farmobile.com.
Featured Product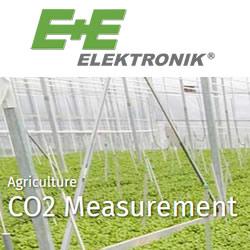 Lowering of energy costs, acceleration of growth and extension of the possible storekeeping duration can be optimised by the precise measurement of humidity, CO2-content and temperature. Optimum basic conditions for animals and plants ensure best agricultural products. As different applications demand various adopted solutions for optimization of agricultural processes, E+E Elektronik provides a broad portfolio of agricultural monitoring products