SparkLabs Cultiv8 Brings the Top Startups from Australia and Across the Globe into a New Accelerator Program
Globally, 2017 was a mammoth year for food and agtech. Later stage deals pushed up overall funding totals, as a broader range of investors got more comfortable with the space. As the first wave of agtech startups mature, capital is increasingly being deployed to later stages. Rounds valued at over $25 million accounted for 61 percent of all 2017 Venture Capital invested through August 25. However, seed stage funds and specialist accelerators also supported a strong pipeline of new early-stage agtech businesses. Over the last four years, the number of seed/angel agtech financings has continued to grow. The seed and angel financings recorded in 2016 were a 31 percent jump from 2015 and that continued to grow in 2017.

SparkLabs Group (http://www.sparklabsgroup.com), a global venture and accelerator group, recently launched SparkLabs Cultiv8, a new $10M food and agtech accelerator based in Australia. This has been a catalyst for agtech companies from the U.S., and other parts of the world, to come to Australia to enhance their businesses benefiting from Australias farming expertise, research institutions and access to Asian markets. This is part of a wider movement of the best food and agtech quickly moving to grow their businesses using a global platform, benefiting from the unique merits of different regions to strengthen their propositions.
SparkLabs Cultiv8, had an unanticipated influx of interest from offshore companies in their first cohort. Guy Hudson, the programs Managing Director said "We specifically designed our program to benefit from Australias brilliant research institutions, availability of land and strong path into Asian markets, and it clearly resonated with a global pool of leading start-ups." Australia already exports billions of dollars in products to Asia. The total amount is expected to double by 2050, giving agtech start-ups the opportunity to ride on this wave of growth by using Australia as a bridge head into Asian markets. Startups see SparkLabs, a global accelerator network with programs in Korea, China, Taiwan and Australia as the perfect partner to build global agtech businesses from early in their development. As part of their program SparkLabs Cultiv8 takes great advantage of the availability of high quality agricultural land in Australia. As part of the program companies have access to over 13,000 hectares of experimental farm land, spread across 4 climatic zones via a partnership with the Department of Primary Industries and their new Global Ag Tech Ecosystem (GATE).
Its not just Australia, many of the cohort are working across multiple markets to grow their businesses. For example Evaptainers, a team based out of Boston have developed an electricity free mobile refrigeration technology to keep food fresher longer in the first mile of the food supply chain for developing markets, using only sun and water. There technology was developed in the U.S., piloted in Morocco and is now scaling globally. Smart Ag, a company started in California is working to combat the catastrophic annual loss of bees with containerised smart hives and an organic compound to combat varroa mite. They will spend the early part of their year in Shenzhen building out their hardware and then test their hives in Australia and the U.S., benefitting from the two summer seasons. Guy Hudson said "one of the unintended benefit of the programs location is the ability to test equipment in both Northern and Southern hemispheres summer seasons, dramatically increasing the pace of growth for many young agtech companies"
Cultiv8s initial cohort of 9 companies, includes some of the worlds most impactful early stage food and agtech companies. For example, Ripe.io "the blockchain of food" a New York based company who are a designing a radically transparent digital food supply chain, ripe.io harnesses quality food data to create the blockchain of food - an unprecedented food quality network that maps the food journey to answer whats in our food, where it comes from, and what has happened to it. They were recognized by Forbes as one of the most innovative agtech companies in the world in 2017. For example Norway based Aquabyte, who recently raised a $3.5m seed round, from investors like Costanoa Ventures and New Enterprise Associates (NEA), to apply machine learning and computer vision to dramatically optimize fish farming efficiency.
The strength of Australias homegrown businesses in the sector also shows in the group. Partner at SparkLabs Jonathon Quigley said "We see this cohort as being a driver of the continued growth of the already strong agtech sector in Australia, and supporting our role as a global leader in this space" SparkLabs Cultiv8 cohort includes companies like James Tyler, a direct-to-consumer business who have cracked the notoriously difficult path for the export of Australian agricultural produce to China, and Farmbot, a company providing easy-to-use sensors which can be self-installed by farmers in just 10 minutes and used anywhere in the world no matter how remote with no additional infrastructure. Secure Impact, with a team including one of the co-founders of Brick X, is a business that is using ethereum block chain technology to solve the succession problem in Australian farms, with a clear view to similar markets facing the same issue.
Alongside the global spread of companies, sustainability is a key theme running throughout all companies in the Cultiv8 program. For example Biocarbon, an Oxford, UK based team, provides regeneration services with the capacity to plant 100,000 trees a day at a fraction of the cost of traditional methods by launching biodegradable seed pods from drones. They are already piloting their technology in a wide group of countries and apply their technology to a range of markets including forestry, mining, and agriculture. Singapore based Hydroleap, who have developed a non-chemical water treatment technology to make waste water treatment cheap, fast and easy in industries like agriculture, food and beverage production, construction and mining.
Please visit http://www.sparklabscultiv8.com/2018
About SparkLabs Cultiv8
SparkLabs Cultiv8 is a startup accelerator founded by entrepreneurs for entrepreneurs, and launched in partnership with the Department of Primary Industries. The core focus of the program is to assist entrepreneurs to go global and target later stage startup companies from the AgTech, FoodTech, Sustainability and Technology sectors.
The program is based in NSW, at the Orange Agricultural Institute in the Global AgTech Ecosystem or GATE and will commence in Q2 2018. Program participants will access industry leading mentors, the NSW Department of Primary Industries Innovation and Technology Research platforms, linkages with relevant corporates such as KPMG Australia and Minter Ellison plus exposure to the SparkLabs Accelerator network and GAN.
The mentorship-driven program is seven months in length and provides funding, office space, a tailored program and access to a top-tier network of entrepreneurs, venture capitalists, angel investors and executives. As a part of the program, SparkLabs Cultiv8 Accelerator participants will be able to access up to A$100,000 in direct investment for an agreed stake.
Featured Product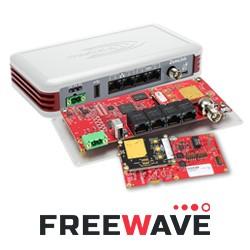 Making the most of IIoT in agriculture means making sure all data from the field can be readily accessed and acted upon, no matter where it is remotely generated. FreeWave has the solutions to power your precision farming systems, combining sensor data capture, IQ edge data processing, and network communications in the ways that meet your unique demands and enable you to easily uphold compliance as regulatory pressures rise.