Illumitex Adds Three New Horticultural Scientists
Illumitex continues this years success by the addition of three team members to the horticulture science staff. This expands the team to five and gives the company over 50 years of horticultural experience.

Yan Ren-Butcher, Ph.D., joins the Illumitex team as the Director of Horticulture Science. Yan earned her Ph.D. Degree in Horticultural Sciences from Texas A&M University in 2011. Yan has many years of experience, focusing largely on helping to bridge the science of lighting with horticulture to ensure her consumers understand the value in the lighting technology. Yan will propel Illumitex as the leader in horticulture research and development, drive innovation and insight into the LED technology, and educating growers on the role that LED lighting plays in the success of controlled environment agricultural.
Veronica Hoyos Leonard also joins the team as the Horticulture Sales Scientist supporting the Western North American territories. Veronica comes to Illumitex with a Masters Degree in Agricultural Engineering, specializing in Horticulture Crops from Monterrey Tech University. Veronica has an abundance of experience in assisting growers on best practices highlighting the importance of sustainability and efficiency including several years of managing 400,000 sq. ft. greenhouse in Ft. Davis, TX. Veronica will work closely with the sales team to develop lighting layouts, consult with growers on their operation, and be the point of contact for post-installation support.
Additionally, Rosalie Kelley, Master Inhouse Grower, joins the team to conduct studies on properly care for a plant under LED lighting. Rosalie has an extensive background in growing and maintaining a wide variety of plants. She holds a Masters Degree in Agriculture from Texas State University. Rosalie will be managing the care of the plants that Illumitex grows in-house as they continue to test and develop new lighting technologies.
"Illumitex is proud of the rapid expansion the company is seeing as we move into 2018," says John Spencer, SVP Sales and Marketing of Illumitex. "2018 is projected to be the best year in the companys history supported by our expansion of sales, marketing, and horticulture teams over the course of 2017."
These employees will play an integral role in accelerating Illumitexs market leadership and innovation and research that goes into the development of to create the best-in-class LED Horticulture lighting systems.
About Illumitex, Inc:
Founded in 2005 in Austin, Texas, Illumitex works diligently to create industry-shifting achievements in horticultural lighting. Our team of horticulture scientist and engineers have radically transformed LED lighting that influence plant benefits. Illumitex is enthusiastically committed to scientific research, cutting-edge design, and innovative engineering. We are dedicated to work with our customer to deliver world class horticulture solutions while pushing lighting into the digital age with automated tools and services.
Featured Product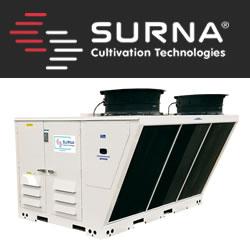 The EnviroPro Packaged DX HVACD Unit utilizes hot gas reheat to provide both cooling AND dehumidification all in one central unit. Its variable speed components allow it to make more nuanced adjustments, saving energy and avoiding temperature swings that can come from single-stage equipment. Due to its affordability, versatility, and industry-leading warranty, the EnviroPro Packaged unit is one of Surna's most popular HVAC offerings.