SAN JOSE, Calif.--(BUSINESS WIRE)--Silicon Valley Forum today announced their upcoming hackathon #CropsonMars, presented in partnership with New Zealand company Autogrow. Held from November 4th—5th, 2017, the hackathon invites participants to tackle a futuristic problem with real-world impact: how would one grow sustainable crops on Mars, one of the harshest environments in our solar system? As the worlds population grows and issues with food production follow suit, scientists and agriculture experts are beginning to consider solutions that take a new set of factors into consideration—particularly the loss of arable land due to climate change.

"Were proud to partner on this initiative with Autogrow," said Denyse Cardozo, Silicon Valley Forums executive director. "AgTech has been one of our organizations main foci since our first AgTech Immersion Program in 2015, and this hackathon is designed as a companion to and enhancement of an extremely important conversation about agribusiness we started two years ago."
"We believe if you can find a way to sustainably grow crops on Mars, you will be able to grow in some of the harshest environments on earth because, if you can grow it there, you can grow it anywhere," said Autogrow CEO Darryn Keiller. "With climate change events having a significant impact on food production around the world, we need to look at alternative solutions to feed the projected 9 billion people by 2050. We want to set the bar high and hope to get creative, unique and resourceful solutions that can be utilised for crop production regardless of location."
For tickets and more information, visit www.cropsonmars.com. Connect with the hackathon on social media with #CropsonMars.
More Information:
#CropsonMars will be held at Covo in San Francisco, and will span two days of hacking (including presentations and winner announcement at the end). Attendees can sign up either individually or as a team on the event page. Mentors will be present throughout the program to provide guidance and insights. The roster includes Greg Chiocco, Director of Product Management at Climate Corporation, Anna Propas, Web Developer at Coding Dojo, and Jay Onda, startup investment manager at Orange Silicon Valley, among others.
About Silicon Valley Forum:
At Silicon Valley Forum, we believe in the transformative power of entrepreneurship. Weve dedicated the last 33 years to helping people learn how to build a business the Silicon Valley way, with a focus on creativity and innovation, using technology to bring society towards a better future. Whether youre trying to create a company here or build your own Silicon Valley at home, our events and our online portal light the way for you to learn and grow as a 21st century entrepreneur.
We have a long history of creating successful events, programs and conferences that educate, train, inspire and connect technologists, entrepreneurs, corporates, investors, innovation and startup hubs, and students—in Silicon Valley, throughout the U.S., and globally. Our partners include global leaders Accenture, IBM, and Microsoft, just to name a few; as well as leading venture capital firms and service providers. Silicon Valley Forum is a fully independent 501 (c) (3) non-profit organization.
For more information, visit our website at http://www.siliconvalleyforum.com/.
About Autogrow
Established in 1994, Autogrow (www.autogrow.com) is committed to creating and providing the most amazing solutions we can imagine to solve the worlds most difficult problems in producing crops.
With a global headquarters in Auckland, New Zealand, and growers and resellers in over 37 countries, Autogrow provides intelligent hardware, software and data solutions for single compartment environments through to large-scale fully-automated greenhouses.
Utilising a team of software designers, engineers and horticultural technology experts, Autogrow continues to push innovation boundaries to gain the best result for the growers.
Featured Product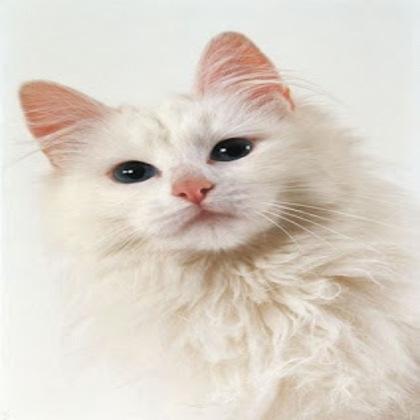 The 13 MP autofocus camera uEye XC is especially easy to operate and delivers high-resolution images and videos in the blink of an eye. Unlike typical webcams, it has been specifically designed for use in industrial applications and delivers sharp image data even in changing light conditions. Setting up and operating only requires a cable connection. The webcam-like camera is characterised by its particularly elegant and lightweight magnesium housing: with dimensions of only 32 x 61 x 19 mm, it is compact, sturdy despite its light weight and absolutely suitable for industrial use - benefiting, for example, kiosk systems, applications in industrial production or agriculture. With the uEye XC Starter Set, IDS offers a full-package deal for $500. (launch promotion, valid until 30 November 2022) that allows customers to evaluate and use the full range of functions of the new camera. The set includes not only the camera, tripod adapter and cable, but also a macro lens. Thanks to this lens, the camera is also suitable for demanding applications at close range. It easily shortens the minimum possible object distance and opens up additional application possibilities.