Announcement marks 2PGs first agriculture agreement; Initial assays will target biomolecule detection in crops, pests and pathogens to improve lab and in-field testing efficiencies
SANTA CRUZ, Calif.--(BUSINESS WIRE)--Two Pore Guys, Inc. (2PG), announced today that it has entered into an agreement with Monsanto Company that will enable the global agriculture company to evaluate the performance of 2PGs cutting edge rapid detection system under both laboratory and challenging field conditions. Initial assays to be developed will be for the detection of certain biomolecules in crops, pests, and pathogens. Financial terms of the agreement were not disclosed.

"Were tremendously excited about this partnership," said Dan Heller, 2PGs CEO. "Monsanto is the first agriculture company to have assessed our technology as being capable of performing key analyses using our nanopores. Working together, we intend to build out high-sensitivity assays in a simple, easy-to-use form factor that can be used in the lab and in the field. This next phase of evaluation aims to ratify the technologys robustness in the most challenging testing conditions."
Unlike biological nanopores used in some DNA sequencing technologies, 2PGs devices employ silicon nanopore chips, which are simple and inexpensive passive sensors that examine a wide range of individual analytes — including both nucleic acids and proteins — with very high sensitivity. The simplicity of the design may allow for rapid, inexpensive testing in a small, hand-held format.
"Monsanto is looking forward to evaluating 2PGs novel, rapid and portable detection platform within our testing operations," said Tom Adams, Vice President and Biotechnology Lead for Monsanto. "Advancements in modern agriculture are increasingly driven by innovations in biology, data science and digitization. Technologies like this are consistent with our work to deliver more productive and sustainable solutions for agriculture."
"The underlying technology was also used in our recently presented liquid biopsy results," added Heller. "While Monsanto is the first partner in the agriculture market, we have similar relationships with companies spanning multiple markets, including human and animal diagnostics, and environmental monitoring."
2PGs technology is an open platform, enabling anyone to create detection assays for any use, from basic research and development to commercial purposes. Assays are commercialized like apps for a smartphone — the assay developer makes a test for a specific molecular target, and can then set its own pricing and sell those tests in the marketplace. Sales revenue is shared with 2PG on a negotiated basis.
For more information, including demonstration videos, please visit www.twoporeguys.com.
Featured Product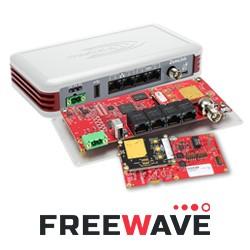 Power even your most remote agricultural operations with real-time data to manage your crops and livestock like never before. With edge intelligent ZumLink IQ radios, you get an all-in-one system that combines sensors, wireless connectivity and process control-without the need for Ethernet or SCADA. So you can enjoy farm-fresh data that's always in season