urban-gro makes investment in IoT company to jointly develop a new class of wireless sense and control technology
urban-gro, a leading Cannabis cultivation technologies company delivering best-in-class systems, solutions, and technologies for large-scale commercial cultivators across North America, today announced it has invested in Edyza, Inc., a pioneer in the use of high-density wireless sensors in horticulture among other industries. With this minority-stake investment, Edyza has assigned agriculture-specific patents to urban-gro and has granted global rights to its wireless technology for the Cannabis industry and the broader controlled-environment agriculture (CEA) market to drive better Return-On-Investment (ROI), increased yield, and improved operational efficiency.

Edyza's High-Density Internet of Things (HD-IoT) solution enables extremely low-power wireless sensor networks that deliver data with the scale, precision, and resolution needed for machine learning. When used throughout the life-cycle of Cannabis cultivation and logistics, these sensors give immediate insight into the cultivation operations to make better informed decisions. Through the service, the entire staff from grower to investor can remotely monitor key metrics, including substrate moisture and EC (electrical conductivity) levels on a per plant basis, humidity, temperature, and VPD (vapor pressure deficit) in the plant canopy and throughout the growing environment, and analyze water flow and pressure at key points in the fertigation system. The platform will be accessible through any Web browser, Android and iOS devices, and can even be displayed on large screens within the operational and management offices and tablet screens throughout the facility.
urban-gro already sells large-scale control system infrastructure and will now be able to incorporate a new generation of wireless capabilities transforming the way cultivations operate today. "As our industry continues to grow and mature, success will be measured by how cultivators can employ new strategies and technologies to modernize their operations," said Brad Nattrass, CEO at urban-gro. "Edyzas wireless innovations are exactly what the Cannabis industry needs today and our leadership role in the market makes us well-positioned to introduce these capabilities and help drive the digitalization of horticulture as a whole."
"We built our capabilities to apply to industries that are at the frontier of automation and augmentation using IoT data," stated Atul Patel, CEO and co-founder of Edyza. "With the significant opportunity and relevance of our technology in precision agriculture, we are thrilled to partner with the team at urban-gro for its deep industry expertise, distribution network, and hardware deployment knowhow."
With the strategic relationship, the two companies will jointly build a broad range of sensing and actuation hardware and big data and automation software that incorporate Edyzas HD-IoT stack. These products include per-plant sensing, environmental monitoring, machine diagnostics, fertigation management, lighting controls, inventory management, and seed-to-sale tracking, which put together offer an unprecedented end-to-end platform for connected agriculture.
urban-gro experts will participate in some of the biggest events in the Cannabis industry, including:
Southwest Cannabis Conference and Expo in Phoenix October 12-14 and Marijuana Business Conference and Expo (Platinum Sponsor) in Las Vegas November 15-17.
ABOUT URBAN-GRO, INC.
urban-gro is a leading cultivation technologies company delivering best-in-class systems, solutions, and technologies to large-scale Cannabis cultivators throughout North America. urban-gro helps cultivators achieve sustained scalability via innovative technologies that drive down cost, increase economic yield, and reduce environmental impact. Not only is urban-gro recognized as one of the Cannabis industrys twenty largest ancillary companies, the company is developing its own innovative cultivation technologies to optimize efficiencies and maximize ROI. Visit http://www.urban-gro.com to learn more. Follow us on Instagram, Facebook, Twitter and LinkedIn.
ABOUT EDYZA, INC.
Edyza is a hardware and software technology company that enables dense Internet of Things (IoT) networks in industrial, commercial, and government sectors. Edyzas High-Density Internet of Things (HD-IoT) wireless communication uses a proprietary channel method to enable limitless sensors and actuators to communicate in close proximity with extraordinary power efficiency and minimal interference. Combined with its fog, edge, and cloud computing software platform, Edyza offers unprecedented levels of data with the scale, precision, and resolution needed for machine learning, predictive analytics, and automation. Edyza is based in Irvine, California and was founded in 2015 by a team with over 30 years of combined experience in wireless, big data, and software-as-a-service. To learn more, visit http://www.edyza.com.
Featured Product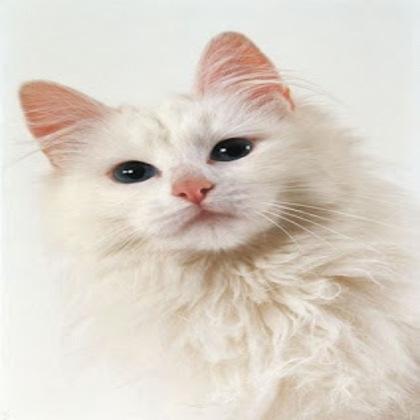 The 13 MP autofocus camera uEye XC is especially easy to operate and delivers high-resolution images and videos in the blink of an eye. Unlike typical webcams, it has been specifically designed for use in industrial applications and delivers sharp image data even in changing light conditions. Setting up and operating only requires a cable connection. The webcam-like camera is characterised by its particularly elegant and lightweight magnesium housing: with dimensions of only 32 x 61 x 19 mm, it is compact, sturdy despite its light weight and absolutely suitable for industrial use - benefiting, for example, kiosk systems, applications in industrial production or agriculture. With the uEye XC Starter Set, IDS offers a full-package deal for $500. (launch promotion, valid until 30 November 2022) that allows customers to evaluate and use the full range of functions of the new camera. The set includes not only the camera, tripod adapter and cable, but also a macro lens. Thanks to this lens, the camera is also suitable for demanding applications at close range. It easily shortens the minimum possible object distance and opens up additional application possibilities.