New service allows farmers to quickly sync files across their entire farms to make faster decisions, reduce application errors
Farmobile, the farm data company, today announced the launch of a new subscription service, Farmobile Pro. Farmobile Pro includes significant technology advancements including the only LTE aftermarket modem offering, four additional CAN channels and universal File Transfer.

Universal File Transfer enables a fully connected cab with two-way file transmission. Farmobile is brand agnostic, so regardless of machine brand, Farmobile Pro is able to deliver prescription (Rx) files directly to a connected cab. This creates important efficiencies in crop management and in-field operations.
"Farmobile Pro represents the evolution of our product offerings," said Jason Tatge, CEO of Farmobile. "It includes features requested by farmers, co-ops and trusted advisors to enhance the connected cab experience. Now, in addition to real-time data collection, Pro offers the ability to wirelessly transfer entire files to and from the cab. Farmobile Pro represents a big leap in digital agriculture because of the universal compatibility of our technology."
There are thousands of machines today that are already equipped with onboard sensor technology but lack the ability to easily record this data and get it out of the cab. Farmobile is the low-cost way to bringing these aftermarket machines into the digital age. Farmers and their trusted advisors can automatically sync files from a computer or smart device directly to the cab. The workflow improvement reduces drive time and minimizes the risk that Rx files go unused.
"We are excited to implement Farmobile Pro on farms we service. As a precision data company, we spend a lot of windshield time chasing and delivering data, whether it's gathering yield data or loading prescriptions on monitors," said Steve Cubbage, President of Record Harvest. "It is hard to be everywhere at once. With Farmobile, now I can be. Farmobiles new File Transfer feature provides our operation a universal solution to access more cabs and simplify data delivery, especially during our busiest periods."
Farmobile now offers two subscription plans -- Farmobile Standard and Farmobile Pro. Farmobile Standard is the baseline offering, which many farmers are running today. Farmobile Standard already provides the broadest reach of data collection in the market.
Farmobiles services are compatible with most machines manufactured over the past 10 years, and some as early as 2002. Farmobile Standard and Pro represent a full-stack solution with integrated GPS and cellular. There is no device pairing, cellular plan management or arduous set-up process. Both service plans allow subscribers to automatically collect, store and share real-time, point-by-point machine and agronomic data.
With this announcement, Farmobile is reducing the cost of their Standard service to $750/year for U.S. subscriptions. Farmobile Pro is available at a base rate of $1,250/year. Both Farmobile Standard and Pro subscriptions are available for purchase by farmers or resellers in the Farmobile Shop.
The Farmobile PUC (passive uplink connection) device installs in 15 minutes or less and instantly begins to collect second-by-second, point-by-point agronomic and machine data. Data is automatically uploaded and stored securely as Electronic Field Records (EFRs). Using the Farmobile Dashboard or Farmobile App, users receive real-time machine and field level access.
All Farmobile subscriptions include access to the Farmobile Data Store -- the industrys first online marketplace which allows farmers who opt-in to be notified of offers to sell single-use licensed copies of their data from approved buyers. Participating farmers always choose to accept or decline Data Store offers from buyers.
In addition to Standard features, Farmobile Pro includes:
Universal File Transfer with USB connection cable
6 CAN channels for data collection
LTE modem - USA, Verizon plan included and Farmobile managed
Additional harnessing options
RAM mount backing plate
For full detail, please visit: http://resources.farmobile.com/.
To learn more about Farmobile, or get started with Farmobile Pro as an individual farmer or a reseller, please visit http://www.farmobile.com or call support at (844) 337-2255.
About Farmobile:
Farmobile is the farm data company. We help farmers collect and share their data to improve efficiency and increase profitability.
With automatic Electronic Field Records (EFRs), farmers can glean real-time insights about their operations and easily share data with trusted partners to unlock their farms full potential.
Data is among the most valuable commodities a farm produces. The Farmobile Data Store, a secure marketplace that connects farmers with data buyers, is the first and only place to trade machine and agronomic data.
Farmobile is proudly based in Overland Park, Kansas, in the heart of the Midwest. To learn more about Farmobile, or to source or sell farm data, please visit: http://www.farmobile.com.
Featured Product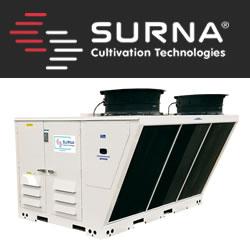 The EnviroPro Packaged DX HVACD Unit utilizes hot gas reheat to provide both cooling AND dehumidification all in one central unit. Its variable speed components allow it to make more nuanced adjustments, saving energy and avoiding temperature swings that can come from single-stage equipment. Due to its affordability, versatility, and industry-leading warranty, the EnviroPro Packaged unit is one of Surna's most popular HVAC offerings.