The collaboration will focus on novel microbial bio-stimulant seed treatments for the improvement of corn productivity globally
DuPont Pioneer (DuPont) and Evogene Ltd (NASDAQ, TASE: EVGN), a leading company for the improvement of crop productivity and economics for the food, feed and biofuel industries, announced today that they have entered into a multiyear collaboration. The scope of the agreement includes the research and development of microbiome-based seed treatments in corn. The goal of the collaboration is to provide farmers with innovative bio-stimulant seed treatment products that protect and maximize corn yield by leveraging each others relevant market-leading technologies.

Under the terms of the agreement, DuPont will provide access to its extensive seed treatment application technology and product development expertise. Evogene will apply its predictive computational biology platform to decipher plant/microbiome interactions along with its microbial formulation and fermentation technologies. The combination of these key capabilities increases the opportunity to fully activate the potential of the emerging field of microbiome-based seed treatment products.
"This is an important step forward in our efforts to discover, develop and provide advanced seed-applied technologies," said Neal Gutterson, vice president, Research & Development, DuPont Pioneer. "Our relationship with Evogene is consistent with our history of collaboration to advance science-based customer solutions and our open innovation strategy."
Ofer Haviv, Evogene's president and CEO added: "We believe microbiome-based biologicals will be an important and valuable tool for farmers in driving agricultural productivity. Evogenes biological predictive technology platform drives research and development of such novel ag-biological solutions and generates significant positive outcomes. We are extremely pleased and proud to collaborate with agriculture leader DuPont Pioneer - a collaboration which will improve our potential for success and reduce our time to market."
Ag-biologicals represent a growing approach for driving agriculture productivity and are increasingly adopted by farmers to complement the existing solutions of improved seed traits and crop protection chemistry. The bio-stimulant market is an evolving segment with immense potential and estimated by MarketsandMarkets™ in 2016 at over $1.6 billion with a projected annual growth rate of approximately 10 percent.(1)
Microbiomes are microbial communities that reside on or within the plant's immediate microbial environment and play a significant role in plant health. Bio-stimulants are agricultural biologic products, which increase crop yield and resilience to environmental (abiotic) stress by enhancing desirable plant characteristics and promoting efficient use of nutrient inputs.
By leveraging the understanding of the complex plant/microbiome interaction, the parties will work to develop a next generation of bio-stimulant products aimed at demonstrating high standards for performance and consistency criteria across a range of corn varieties and global locations. Product development efforts under the collaboration will utilize, as a starting point, Evogenes proprietary microbe combinations which are already identified and validated in field testing to have significant positive impact on key crop characteristics, including yield productivity as previously disclosed by Evogene in 2016.
The multi-year collaboration has an extension option if certain milestones are met. Pioneer will obtain worldwide marketing rights for any products, with milestone payments and royalties to be paid to Evogene. Specific financial terms and additional details of the agreement were not disclosed.
Evogene (NASDAQ, TASE: EVGN) is a leading biotechnology company for the improvement of crop productivity. The company has developed a proprietary innovative technology platform, leveraging scientific understanding and computational technologies to harness Ag 'Big Data for developing improved seed traits (via: GM and non-GM approaches), as well as innovative ag-chemical and novel ag-biological products. Evogene has strategic collaborations with world-leading agricultural companies like: BASF, Bayer, DuPont, Monsanto and Syngenta, focusing on innovative crop enhancement and crop protection solutions. For more information, please visit http://www.evogene.com.
DuPont Pioneer is the world's leading developer and supplier of advanced plant genetics, providing high-quality seeds to farmers in more than 90 countries. Pioneer provides agronomic support and services to help increase farmer productivity and profitability and strives to develop sustainable agricultural systems for people everywhere. Science with Service Delivering Success®.
DuPont (NYSE: DD) has been bringing world-class science and engineering to the global marketplace in the form of innovative products, materials and services since 1802. The company believes that by collaborating with customers, governments, NGOs and thought leaders, we can help find solutions to such global challenges as providing enough healthy food for people everywhere, decreasing dependence on fossil fuels, and protecting life and the environment. For additional information about DuPont and its commitment to inclusive innovation, please visit http://www.dupont.com.
Evogene Forward-Looking Statements
This press release contains "forward-looking statements" relating to future events. These statements may be identified by words such as "may", "will", "could", "expects", "intends", "anticipates", "plans", "believes", "scheduled", "estimates" or words of similar meaning. Such statements are based on current expectations, estimates, projections and assumptions, describe opinions about future events, involve certain risks and uncertainties which are difficult to predict and are not guarantees of future performance. Therefore, actual future results, performance or achievements of Evogene may differ materially from what is expressed or implied by such forward-looking statements due to a variety of factors, many of which beyond Evogene's control, including, without limitation, those risk factors contained in Evogenes reports filed with the appropriate securities authority. Evogene disclaims any obligation or commitment to update these forward-looking statements to reflect future events or developments or changes in expectations, estimates, projections and assumptions.
DuPont Merger of Equals
On December 11, 2015, DuPont and The Dow Chemical Company ("Dow") announced entry into an Agreement and Plan of Merger, as amended on March 31, 2017 and as may be amended from time to time in accordance with its terms, (the "Merger Agreement") under which the companies will combine in an all-stock merger (the "Merger Transaction"), subject to satisfaction of closing conditions, including receipt of regulatory approval. Dow and DuPont have obtained conditional approval for the Merger Transaction from the antitrust regulatory authorities in the United States, Brazil, Canada and China, among others. The conditional approvals were granted based on the companies fulfilling their commitments to divest certain assets, among other conditions, (the "Conditional Commitments"). In connection with the Conditional Commitments, DuPont entered into a definitive agreement (the "FMC Transaction Agreement") with FMC Corporation (FMC). Under the FMC Transaction Agreement subject to the closing of the Merger Transaction in addition to customary closing conditions, including regulatory approval, FMC will acquire certain Crop Protection business and R&D assets from DuPont and DuPont has agreed to acquire certain assets relating to FMCs Health and Nutrition segment, (collectively, the "FMC Transactions"). The combined company will be DowDuPont Inc. DuPont and Dow intend, following consummation of the Merger Transaction, that DowDuPont Inc. will pursue, subject to the receipt of approval by the board of directors of DowDuPont, the separation of the combined companys agriculture business, specialty products business, and materials science business through a series of tax-efficient transactions (collectively, the "Intended Business Separations"). For more information, please see DuPonts latest annual, quarterly and current reports on Forms 10-K, 10-Q and 8-K, as well as the joint proxy/prospectus included in the DowDuPont Registration Statement on Form S-4 filed in connection with the Merger Transaction.
DuPont Forward-Looking Statements
This document contains forward-looking statements which may be identified by their use of words like "plans," "expects," "will," "believes," "intends," "estimates," "anticipates" or other words of similar meaning. All statements that address expectations or projections about the future, including statements about the companys strategy for growth, product development, regulatory approval, market position, anticipated benefits of recent acquisitions, timing of anticipated benefits from restructuring actions, outcome of contingencies, such as litigation and environmental matters, expenditures, financial results and timing of, as well as expected benefits, including synergies, from the Merger Transaction and the Intended Business Separations, are forward-looking statements. These and other forward-looking statements, including the failure to consummate the Merger Transaction, the Intended Business Separations, the FMC Transactions or the Conditional Commitments, to make or take any filing or other action required to consummate such transactions in a timely manner or at all, are not guarantees of future results and are subject to risks, uncertainties and assumptions that could cause actual results to differ materially from those expressed in any forward-looking statements. Forward-looking statements are not guarantees of future performance and are based on certain assumptions and expectations of future events which may not be realized. Forward-looking statements also involve risks and uncertainties, many of which are beyond the companys control. Some of the important factors that could cause the companys actual results to differ materially from those projected in any such forward-looking statements are: fluctuations in energy and raw material prices; failure to develop and market new products and optimally manage product life cycles; ability to respond to market acceptance, rules, regulations and policies affecting products based on biotechnology and, in general, for products for the agriculture industry; outcome of significant litigation and environmental matters, including realization of associated indemnification assets, if any; failure to appropriately manage process safety and product stewardship issues; changes in laws and regulations or political conditions; global economic and capital markets conditions, such as inflation, interest and currency exchange rates; business or supply disruptions; security threats, such as acts of sabotage, terrorism or war, natural disasters and weather events and patterns which could affect demand as well as availability of products for the agriculture industry; ability to protect and enforce the companys intellectual property rights; successful integration of acquired businesses and separation of underperforming or non-strategic assets or businesses; and risks related to the Merger Transaction, the Intended Business Separations, the FMC Transactions and the Conditional Commitments. These risks, as well as other risks associated with the Merger Transaction, the Intended Business Separations, the FMC Transactions and the Conditional Commitments, are or will be more fully discussed in (1) DuPonts most recently filed Form 10-K, 10-Q and 8-K reports, (2) DuPonts subsequently filed Form 10-K and 10-Q reports and (3) the joint proxy statement/prospectus included in the Registration Statement filed with the SEC about the Merger Transaction. Unlisted factors may present significant additional obstacles to the realization of forward-looking statements. Consequences of material differences in results as compared with those anticipated in the forward-looking statements could include, among other things, business disruption, operational problems, monetary loss, legal liability to third parties and similar risks, any of which could have a material adverse effect on DuPonts consolidated financial condition, results of operations, credit rating or liquidity. The company assumes no obligation to publicly provide revisions or updates to any forward-looking statements, whether because of new information, future developments or otherwise, should circumstances change, except as otherwise required by securities and other applicable laws.
Featured Product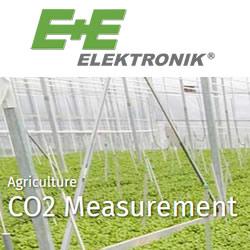 Lowering of energy costs, acceleration of growth and extension of the possible storekeeping duration can be optimised by the precise measurement of humidity, CO2-content and temperature. Optimum basic conditions for animals and plants ensure best agricultural products. As different applications demand various adopted solutions for optimization of agricultural processes, E+E Elektronik provides a broad portfolio of agricultural monitoring products