Family Owned Avocado Farm, 2B Green Farms, Installs 24.9 kW Solar System in Endeavor to Become Energy Efficient
Located along the scenic California 126 highway, 2B Green Farms is a hidden avocado paradise and the epitome of an eco-friendly business. Owners Eric Bartolotto and Patti Breyfogle are committed to growing their products in the most environmentally friendly and energy efficient way possible.

"Were using solar to run everything from an energy efficiency standpoint," said Eric Bartolotto, owner of 2B Green Farms.
Pleased with their solar experience at their previous home, Eric and Patti were convinced that their farm needed to be powered with solar energy when they acquired the property a few years ago. Seeking an installer that could bring craftsman-level skills to the restoration of their homes roof as well as install a pristine solar system, they chose SunPower by Green Convergence, a solar installer and roofing contractor based in Valencia, California. Providing both residential and commercial services, SunPower by Green Convergence is a SunPower master dealer, selected for its quality workmanship and superior customer service to represent the globally trusted brand.
"We needed someone that could take the time to plan things out and be thorough," said Eric Bartolotto.
The Green Convergence team was committed to working with the owners throughout the entire process and accommodating necessary changes to the complicated project. The final product was a renovated roof and restoration of their midcentury modern house to its architectural beauty, as well as a reliable rooftop solar installation that meets the energy needs of both the owners home and the orchard. Meanwhile, the farm owners built a friendship with their project manager and president of the company, DJ Schramm.
"As the working relationship grew so did a strong feeling of friendship and trust," said DJ Schramm, President of SunPower by Green Convergence and an experienced roofing contractor. "We worked through many obstacles together. It was truly a collaboration and we learned a lot in the process."
"Going solar was a really key part of our business plan," Eric Bartolotto emphasized.
Most of the 2B Green Farms business depends on energy. Avocados are a sub-tropical fruit, and in the arid climate of Southern California irrigation is essential. Now, the farms irrigation and water pumping is driven by solar energy.
SunPower by Green Convergence customers get the highest performing, most reliable, and powerfully simple technology commercially available today. 2B Green Farms solar system is expected to reduce the farms energy consumption to zero, allowing the business to better compete in the agriculture industry. It also enables 2B Green Farms to limit its carbon footprint and become more energy efficient, giving it more resources to expand its business and incorporate new growing technologies, like aquaponics. The owners are proud of the farms new solar installation and look forward to powering their future projects with solar energy.
"For a business, it almost automatically makes sense [to go solar] because in addition to the tax benefits, theres also other business savings," said Patti Breyfogle. "My advice to any business considering going solar is to go solar!"
SunPower by Green Convergence is proud to partner with a business that cares for the environment, as well as help produce some of the best California avocados out there. DJ Schramm said, "We are offering naturally grown solar-powered 2B Green Farms avocados to our clients, friends, and employees, and they are a huge hit! We hope to help grow their business through ours."
To learn more about powering your business with solar, visit greenconvergence.com, call (661) 294-9999, or visit our design center in Valencia or Calabasas!
More about 2B Green Farms
Eric Bartolotto and Patti Breyfogle are truly committed to providing the highest quality California avocados. Owner Patti said of her farm, "2B Green is all about saving the environment, and we grow with that in mind." They grow without any herbicides or pesticides and hand-pick their avocados at just the right time to ensure freshness, shipping the superfood directly to your door. Using his keen engineering and plumbing expertise, Eric has installed impressive irrigation systems throughout the farm, reducing its water consumption by 50 percent. Meanwhile, Pattis knowledge of plants and wildlife has enabled her to properly care for their avocados and utilize the farms biodiversity to its fullest potential. Combining their years of career experience in Customer Service, both Eric and Patti are also dedicated to providing the best service to their customers, promising a 100 percent satisfaction guarantee.
More about SunPower by Green Convergence
SunPower by Green Convergence is a locally owned and operated solar installer and roofing contractor. With a combined 75 years of professional roofing and electrical contracting experience, Green Convergence is a one-stop shop offering world-class solar services. It exclusively installs SunPower solar panels, and has been a SunPower Master Deal since 2013. The company is enthusiastically community-oriented and committed to providing its clients the highest quality job and customer service. SunPower by Green Convergence has solar design centers in Valencia and Calabasas, providing roofing and solar services for the Greater Los Angeles Area.
Featured Product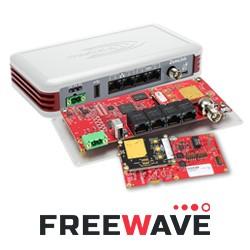 Making the most of IIoT in agriculture means making sure all data from the field can be readily accessed and acted upon, no matter where it is remotely generated. FreeWave has the solutions to power your precision farming systems, combining sensor data capture, IQ edge data processing, and network communications in the ways that meet your unique demands and enable you to easily uphold compliance as regulatory pressures rise.