Global distributor Mouser Electronics and engineer spokesperson Grant Imahara are teaming up to present the Shaping Smarter Cities project, part of Mousers Empowering Innovation Together program. The new series explores global technological solutions for dense population zones, and how different companies are creating a more livable future for our cities.
DALLAS & FORT WORTH, Texas--(BUSINESS WIRE)--Mouser Electronics Inc. is teaming up with celebrity engineer Grant Imahara for the Shaping Smarter Cities project, the newest series in the successful Empowering Innovation Together™ program.

The exciting series features five videos that showcase engineers and companies from around the world that are working to make cities more intelligent and resourceful through innovative smart technologies. The new series is supported by Mousers valued suppliers Analog Devices, Intel®, Microchip Technology and Molex.
In the first Shaping Smarter Cities video, Imahara meets with WIRED Brand Lab host Michael Copeland in San Francisco to kick off the series. Together, they explore the challenges facing todays growing cities and set the stage for how the series will unfold.
"Innovation is the true source for creating solutions to existing problems," said Glenn Smith, President and CEO of Mouser Electronics, a leading global distributor of the newest semiconductors and electronic components. "We look forward to seeing how engineers around the world are crafting solutions to problems that are unique to their locations, and then learning how these solutions can be applied to other cities as well."
"Its always exciting to be at the forefront of this type of critical discussion on what the cities of tomorrow will be like," said Grant Imahara. "Engineers, by nature, are problem solvers, so I am excited to see what these engineers around the globe are doing to shape the smart cities of the future."
The series will take viewers to cities in Portugal, Japan, and Southern California, covering regional challenges and the fascinating new technologies developed to address them. Mouser and Imahara will explore how buses and city vehicles with connected access points and sensors are forming a mesh network that provides free Wi-Fi and massive amounts of data to help a city run more efficiently. The series then investigates how indoor farming could be the future of agriculture in dense cities, and follows up with how augmented reality can help engineers visualize and troubleshoot construction of a massive project before its even built.
Since 2015, the Empowering Innovation Together program has been one of the most visible and recognized marketing programs in the electronic component industry, featuring projects ranging from bringing superhero technology to life to 3D printing a semi-autonomous car with drone technology. For 2017, Mousers goal is to reach even more innovators around the globe with the Empowering Innovation Together program and solve problems that impact more of humanity.
To learn more about this and all of Mousers Empowering Innovation Together series, visit http://www.mouser.com/empowering-innovation.
About Mouser Electronics
Mouser Electronics, a Berkshire Hathaway company, is an award-winning, authorized semiconductor and electronic component distributor, focused on the rapid introduction of new products and technologies to electronic design engineers and buyers. Mouser.com features more than 4 million products online from more than 600 manufacturers. Mouser publishes multiple catalogs per year providing designers with up-to-date data on the components now available for the next generation of electronic devices. Mouser ships globally to over 550,000 customers in 170 countries from its 750,000 sq. ft. state-of-the-art facility south of Dallas, Texas. For more information, visit http://www.mouser.com.
About Grant Imahara
Well known in the engineering community, Grant Imahara has paired his engineering expertise with a Hollywood TV and film career. In addition to his roles on MythBusters and BattleBots, Imahara is the inventor behind many famous robotic characters, including the Star Wars prequel-era R2-D2, talking robot sidekick Geoff Peterson from The Late Late Show with Craig Ferguson, and the rhythmic arms on the modern-day Energizer Bunny.
Featured Product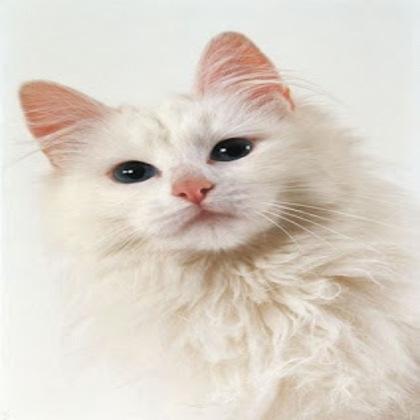 Image processing opens up a wide range of possibilities for the automation of modern agriculture - but what to do when only a small budget is available? That is where the uEye XLS comes in. With the launch of these super-small industrial cameras, even price-sensitive applications and volume projects become feasible. Measuring just 29 x 29 x 7 mm, the compact cameras offer excellent imaging characteristics without excessive heat generation, making them a perfect fit for embedded vision applications in agricultural machinery and equipment. The industrial cameras comply with the vision standard and are available with Micro-B connectors and with or without C/CS or S-mount lens holders, further increasing their adaptability to different agricultural environments. Thanks to these features, the cameras offered by IDS Imaging Development Systems lower the barriers to entry and make it easier to explore the potential of vision technology to optimize agricultural processes.