Launches New Agricultural Commodities Platforms; Expands Portfolio to Better Meet Customer Needs
LONDON, June 14, 2017 /PRNewswire/ -- Informa's Agribusiness intelligence has further expanded and established itself as the largest global commercial provider of agribusiness information, research and consulting. The advancement of the portfolio follows investments focused on improving its products and services to better meet the needs of customers. The launch this week of IEG Vu, an agricultural insight platform, and a recent acquisition means Agribusiness intelligence now provides complete expert coverage from agricultural inputs to supermarkets and restaurants.

"Over the past two years, we have heavily invested in our brands, products and people to become the 'go-to' provider of agribusiness information across the global value chain," said Michael Dell, President of Agribusiness intelligence. "This evolution of our business allows us to deliver broad and deep data, information and analysis, while also creating a stronger connection with our customers."
Farm to Fork: The Global Agribusiness Value Chain
Agribusiness intelligence now covers the agribusiness value chain from farm to fork. The portfolio offers news & insights, market data, analysis, forecasting and consulting services covering the global agricultural marketplace to over 20,000 professional users across six core sectors including crop protection and seed, animal health, fertilizers, agri commodities, food processing & food policy and legislation.
An Expanding Global Team
The Agribusiness intelligence team of over 150 global industry leading experts delivers the analysis and context behind what is happening in the industry and what it means for businesses. With an additional investment of more than 20 new analyst positions around the world, Agribusiness intelligence will continue to invest in its growing business, and its core capability - its content.
In addition, the newly formed Informa Agribusiness Consulting Group provides extended global coverage across the full value chain which will allow delivery of more effective, timely customized projects that help customers make key decisions to seize growth and investment opportunities.
Enhancing Products and Services for Customers
Agribusiness intelligence has made a significant financial investment in the development of new platforms.
To assist food manufacturers, buyers, commodity traders and producers of food products make rapid, strategic business decisions, Agribusiness intelligence is expanding its commodity offerings. This week, it launched IEG Vu (ieg-vu.com), a news and insights platform focused on processed food and soft commodity markets. Powered by content from industry-leading brands such as Foodnews, The Public Ledger and Dairy Markets, this new subscription-based service delivers detailed commodity information divided by market sector and with state-of-the-art personalization, creating highly relevant content for customers.
This new platform follows the successful launch of IEG Vantage (ieg-vantage.com/info), a comprehensive source of high-value proprietary research, data, forecasting and expert analysis, last year.
Animal Pharm, an animal health and nutrition news analysis platform and Agrow, a news and insights platform for crop protection, have also both relaunched with a next generation website and by the close of the summer Fertecon, a high value source of fertilizer market intelligence, and IEG Policy, a new EU and US food and agricultural Policy service, will also launch new websites with enhanced functionality.
All of these investments position Agribusiness intelligence firmly as the leading provider of information across the global agriculture and food value chain.
To learn more about the Agribusiness Intelligence division, visit Agribusinessintelligence.com. To learn more or to subscribe to IEG Vu visit, ieg-vu.com.
About Informa
Agribusiness intelligence is part of Informa, the international business intelligence, academic publishing, knowledge and events group. Informa serves commercial, professional and academic communities, helping them connect and learn, and creating and providing access to content and intelligence that helps people and businesses work smarter and make better decisions faster.
Informa has over 7,500 colleagues in more than 20 countries and a presence in all major geographies. It is listed on the London Stock Exchange and is a member of the FTSE 100.
Featured Product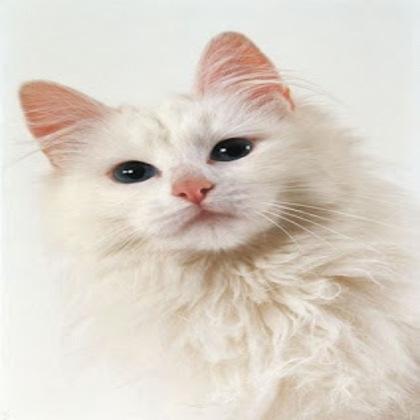 The 13 MP autofocus camera uEye XC is especially easy to operate and delivers high-resolution images and videos in the blink of an eye. Unlike typical webcams, it has been specifically designed for use in industrial applications and delivers sharp image data even in changing light conditions. Setting up and operating only requires a cable connection. The webcam-like camera is characterised by its particularly elegant and lightweight magnesium housing: with dimensions of only 32 x 61 x 19 mm, it is compact, sturdy despite its light weight and absolutely suitable for industrial use - benefiting, for example, kiosk systems, applications in industrial production or agriculture. With the uEye XC Starter Set, IDS offers a full-package deal for $500. (launch promotion, valid until 30 November 2022) that allows customers to evaluate and use the full range of functions of the new camera. The set includes not only the camera, tripod adapter and cable, but also a macro lens. Thanks to this lens, the camera is also suitable for demanding applications at close range. It easily shortens the minimum possible object distance and opens up additional application possibilities.