In the fast-paced concrete jungle of Hong Kong, vertical farms and urban farms are sprouting up, bringing renewed energy to the agricultural landscape and a burst of green to unexpected places.
The Farm Club by Agrician – Urban Farming "Magic"
Case Study from | ZipGrow Inc.
In the 1950s, Hong Kong produced around 75% of the vegetables it consumed. Today it produces about 1.6%. That's a pretty shocking statistic when you also consider Hong Kong is one of the most densely populated cities on the planet.
But in the fast-paced concrete jungle of Hong Kong, vertical farms and urban farms are sprouting up, bringing renewed energy to the agricultural landscape and a burst of green to unexpected places.
One of those places is an abandoned bicycle warehouse, where Jack Leung has converted the space into a lush landscape of lateral lettuce and a thriving, modern agricultural hub named Agrician.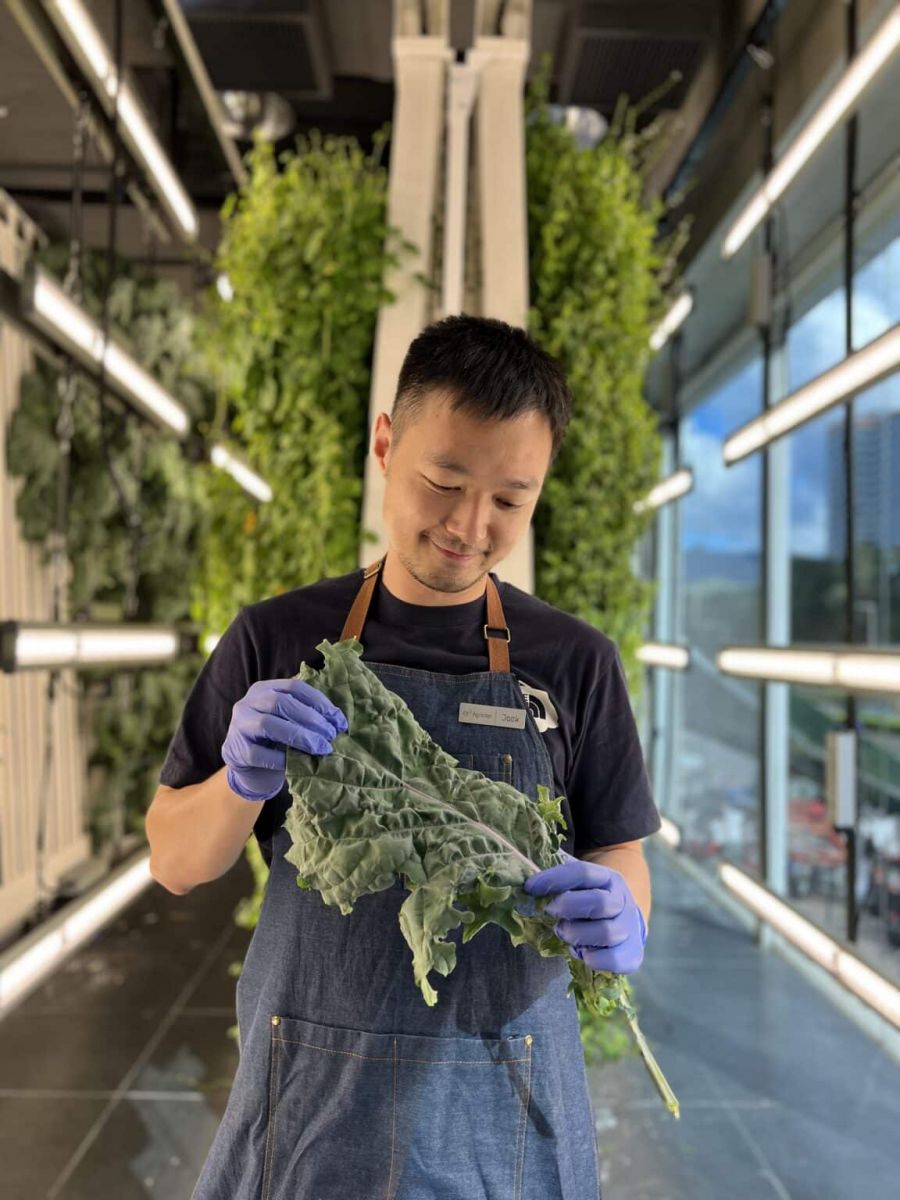 Agrician provides innovative solutions and products, it focuses on growing a thriving community and fostering a richer understanding of the relationship between food, health, and sustainability. They believe the food system is essential to our well-being and a healthy planet. "That's why we're excited about exploring new ways to revolutionize our modern food system," says Jack, who started Agrician in early 2021 with no agricultural background. He spent a year researching and learning about farming, especially hydroponics, before starting the controlled environment agriculture business and writing a business plan to consolidate his idea.
His commercial
ZipFarm
™
consists of 360 hydroponic
ZipGrow™ Towers
. Nutrient-rich water is pumped from a central reservoir through the recirculating system, and the Matrix Media inside the Tower casing supports the root structures of the crops for healthy harvests.
The walls of green and bright LED lights are a refreshing change to the typical industrial landscape. But this farm isn't just about looking cool; it's tackling real issues too. By producing fresh greens, fruiting crops, and herbs all year round, it's helping to feed the city while reducing the need for long-distance transportation. It's a game-changer for food security and sustainability.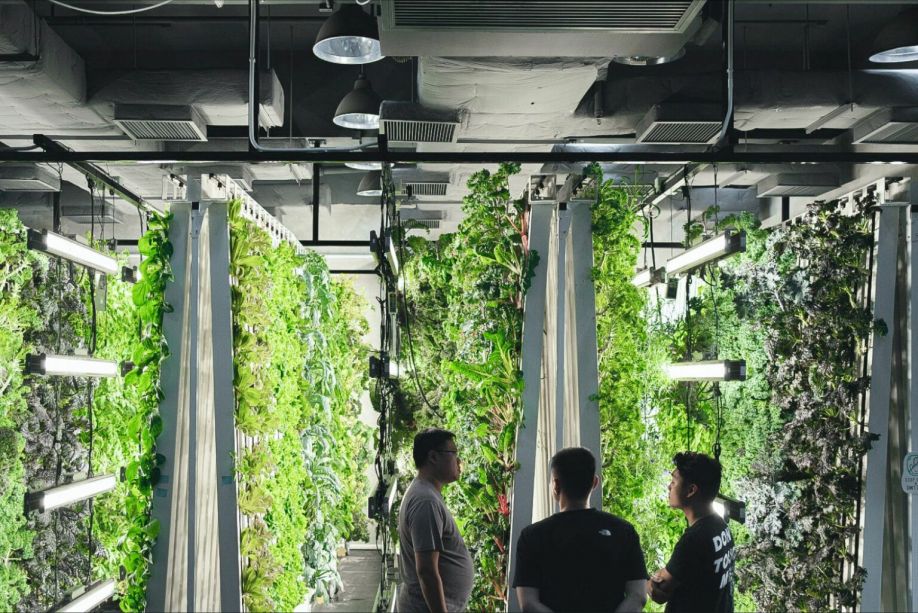 Because 90% of Hong Kong's food is imported, many people in the city lack a connection to food, and it's one of the reasons I started Agrician," continues Jack. "It serves as a bridge between food and people in the city, which I believe is essential in a healthy community and food system."
The 2000 sq ft warehouse farm is located in Fo Tan, a small light industrial area in the largely residential Sha Tin district. "The location has been great since we started, as it's on the ground floor with a large visible window to see through our farm from outside. Since we started the project, many people living and working around the neighborhood also started to know us and talk to us. I think that is the benefit of running an urban farm close to where people live or work. It makes you more connected to the community."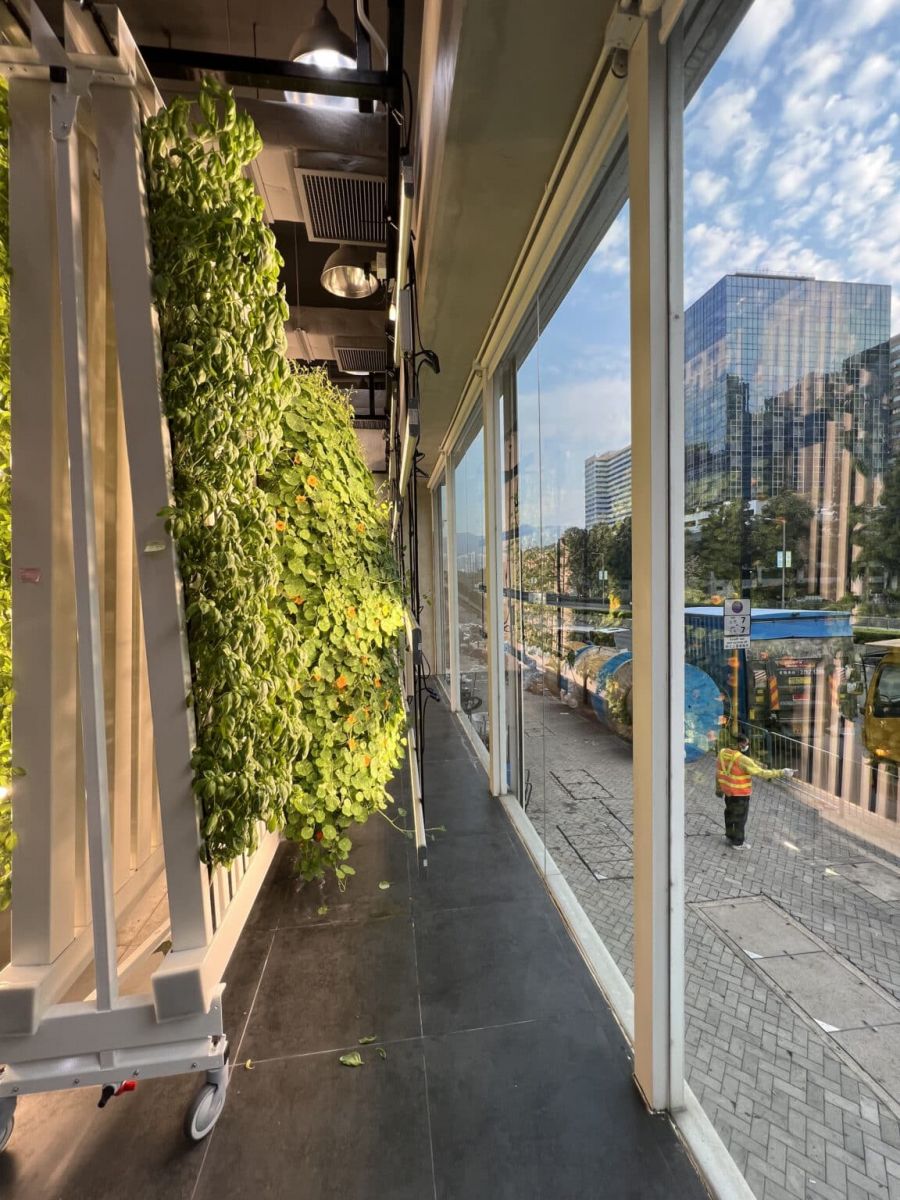 Cities in Asia are significantly affected by food insecurity, with millions of people migrating from rural areas to cities in search of better opportunities; the influx of people strains the urban infrastructure and challenges the local food systems to meet the growing demand.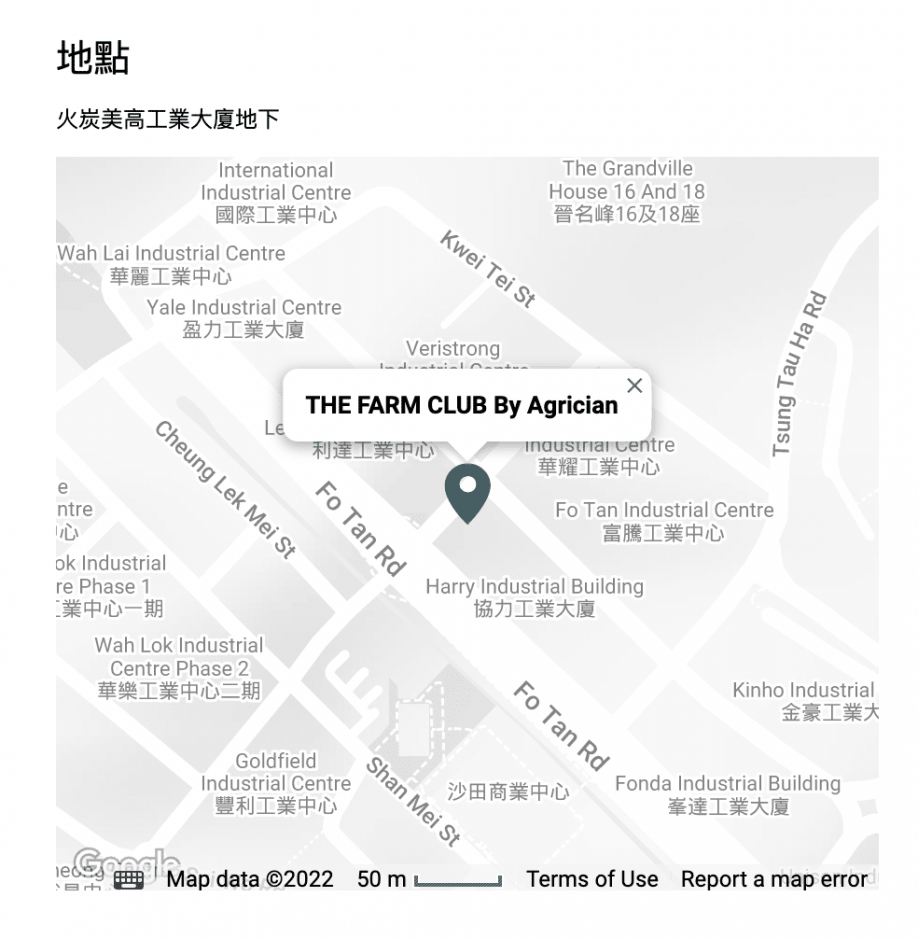 Sourcing high-quality fresh produce in the city can be difficult for residents. "Our local urban farm can fill the gap to serve the local customers. Our official name is Agrician, which I created by combining Agriculture and Magician. We called the farm "THE FARM CLUB by Agrician," we wanted to build a farm and a space for the community to meet, learn, connect, and innovate together, like a club."
We recently caught up with Jack to find out how business is going two years in and learn more about the day-to-day operations.
ZG- Please explain your current business model.
JL– Our current business model is mainly focused on a B2C subscription model, we will deliver our selection of fresh greens, herbs and edible flowers to our customers every week in reusable containers for them to enjoy fresh and healthy meals at home. At the same time, we also supply to some local restaurants and bakeries.
ZG- Who are your core customers? How are you growing your customer base?
JL– Our core customers are individuals and households who enjoy high quality fresh greens and also care about sustainability so they are more likely to support local farmers. To grow our customer base, we promote the benefits of urban farming on social media and also host different workshops and pop-up events to share knowledge of eating healthy.
ZG- Can you describe your day to day operations? How many staff do you employ? Do you outsource any staff?
JL– My day-to-day operations will be checking and monitoring the condition of plants to ensure they are growing well, also harvesting, transplanting, sowing according to the planting schedule. We will also communicate with our customers and partners to make sure we fulfill their orders and receive feedback from them. We currently only outsource the logistic part to do the delivery for us. Other than that, all the work is done by our team of six staff, including part-time and full-time staff
ZG-What's growing in the ZipGrow™ Towers?
JL–We typically grow a lot of lettuce and kale because they are the most popular items in our farm. But we also grow a wide range of different varieties including bok choy, herbs, edible flowers, tomatoes and peppers.
ZG-What's the most interesting thing you have grown in the Towers?
JL-The most interesting crop we grow in the Towers to me would be Shishito, a kind of Japanese pepper. The aroma is great and it's not spicy. It tastes fantastic even when we eat it raw, when grilled it's even better! I did not expect it to grow so well in the Towers because I have never seen someone do that, but it turns out they grow really well in the Towers and produce a lot of peppers.
ZG-What are the future goals of the business?
JL-Our future goal at Agrician is to build a more connected and healthy food system in the city and share the farm-to-table concept with more people. We would like to create a platform for people to dine-in, shop and also learn about food products at the same time.
ZG-What brings you the most joy in this business?
JL–The most joy I have in this business is that I can work with mother nature, (the plants) everyday, in which I learn a lot from them while they also provide me a sense of peace. Another part is to be able to work with people who share the same passion and values.
And speaking of a sense of peace, Agrician recently celebrated Buddha's Birthday on May 26th, with a workshop focused on Mindful eating. It's one of the many "Agrician experience workshops" that they have offered to the community over the past two years to allow individuals, corporations and schools into the farm and see how food is grown indoors. "It is a great opportunity to connect with people and share knowledge and information about food and farming with them".
Jack emphasizes that his mission is to empower urban communities through sustainable farming practices. "We are dedicated to helping everyone, from beginners to experienced growers, to take part in creating a greener and healthier environment. Our commitment to a greener future and creating a positive impact on urban ecosystems is what sets us apart. We invite our people to join us in building a more sustainable world."
The content & opinions in this article are the author's and do not necessarily represent the views of AgriTechTomorrow
---
Comments (0)
This post does not have any comments. Be the first to leave a comment below.
---
Post A Comment
You must be logged in before you can post a comment. Login now.
Featured Product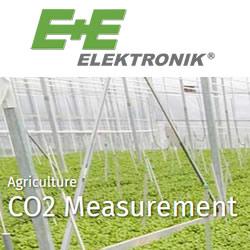 Lowering of energy costs, acceleration of growth and extension of the possible storekeeping duration can be optimised by the precise measurement of humidity, CO2-content and temperature. Optimum basic conditions for animals and plants ensure best agricultural products. As different applications demand various adopted solutions for optimization of agricultural processes, E+E Elektronik provides a broad portfolio of agricultural monitoring products