If growers don't want to go the custom route with their new greenhouse, they can obtain a prefab greenhouse. Typically available as greenhouse kits, a prefab greenhouse can offer a simpler, streamlined choice for many operations.
Greenhouse Kits: Finding the Ideal Prefab Greenhouse for Your Operation
Artcile from | GrowSpan
Once the time comes for growers to purchase a new greenhouse, it's important they understand all of their available options. Additionally, growers have to be aware of how different structures correlate to their location, available space, production goals and budget.
If growers don't want to go the custom route with their new greenhouse, they can obtain a prefab greenhouse. Typically available as greenhouse kits, a prefab greenhouse can offer a simpler, streamlined choice for many operations.
Although GrowSpan's greenhouse kits can be customized with just about everything growers can think of, they are also available as stand-alone options, which are still capable of drastically improving crop production. From pro to premium to the commercial line, GrowSpan has a prefab greenhouse to accommodate any grower, ensuring they have a superior environment for their crops to thrive.
WHAT ARE THE DIFFERENT TYPES OF GREENHOUSES?
GrowSpan has an extensive line of greenhouse kits that can help any grower find the ideal prefab greenhouse for their needs. These structures can accommodate growers of all levels, ranging from the small hobbyist to the most expansive commercial operations.
Greenhouse kits are available in three different tiers of structures. Each tier features several greenhouse kits, with each prefab greenhouse providing its own unique advantages.
Pro Greenhouses – GrowSpan's pro greenhouses present a cost-effective option that's suitable for the hobbyist's backyard greenhouse or a professional's large greenhouse. A pro prefab greenhouse is covered with a double layer film that provides excellent heat retention and interior drip control. These structures are easy to manage and give growers the ability to completely control their growing environment.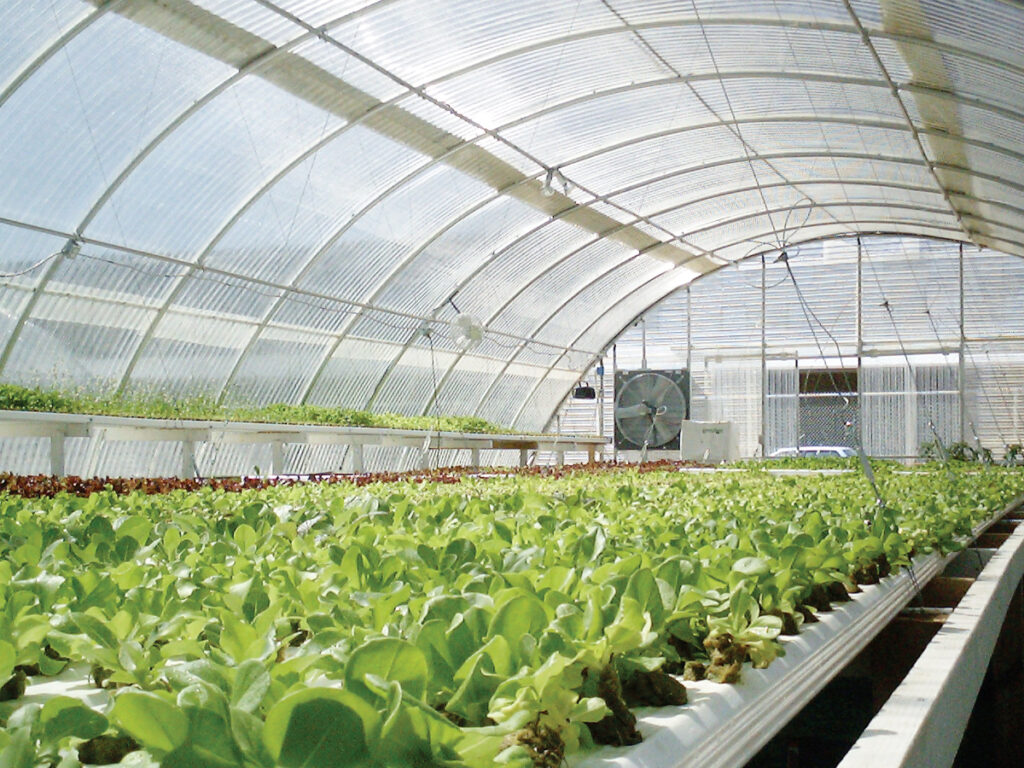 Pro greenhouse kits can be easily outfitted with GrowSpan's Pro Greenhouse Systems. These systems come with a circulation fan, heater, thermostat, intake shutters and an exhaust fan with shutters.
Premium Greenhouses – These greenhouses are used in numerous applications, ranging from commercial facilities to hobby greenhouses or ornamental retail. Each structure features an ideal greenhouse cover, including ultra-durable twin-wall polycarbonate. For growers who need a prefab greenhouse that's reliable, yet cost-effective, premium greenhouse kits offer a high-quality and long-lasting solution.
Similar to pro greenhouses, a premium prefab greenhouse can be equipped with a pre-designed Premium System. This system includes a heater, thermostat, circulation fan, exhaust fan with shutters and motorized intake shutters.
Commercial Greenhouses – Featuring industry-leading greenhouse designs, GrowSpan's commercial greenhouse line allows operations to create the optimal growing environment for any crop. Regardless of business size or production goals, growers are able to produce large, high-quality yields through any growing season. There are several types of commercial greenhouse kits available, and if growers do want customization, Greenhouse Specialists can help every step of the way to design the structure around their specific needs.
HOW DO I PICK THE RIGHT GREENHOUSE TO GROW PLANTS?
The right prefab greenhouse will vary from operation to operation, and each grower will have to base their decision on several factors. Major influences on greenhouse choice are generally a grower's location, production goals, available space and budget. After assessing their needs, operations can make an informed decision regarding their growing structure.
LOCATION
Each grower's location has a particular climate, which means they need a prefab greenhouse that can still be climate-controlled, regardless of the temperature or weather in their specific area. The right greenhouse kits will provide insulation for a uniform growing environment, effective light transmission and diffusion and be able to withstand their region's snow or wind loads.
These factors are largely impacted by the cladding on greenhouse kits. A prefab greenhouse with a high-quality cladding, like twin-wall polycarbonate, will supply growers with a better R-value to maintain interior temperatures, as well as ample diffused light. Crops often grow better with diffused light because it disperses all around them and promotes uniform growth, rather than hitting them directly at the top.
To ensure their greenhouse kits meet all local snow or wind loads, growers should also acquire a prefab greenhouse made of durable, long-lasting materials. Many greenhouse kits employ a galvanized steel frame that won't collapse under duress from severe weather conditions.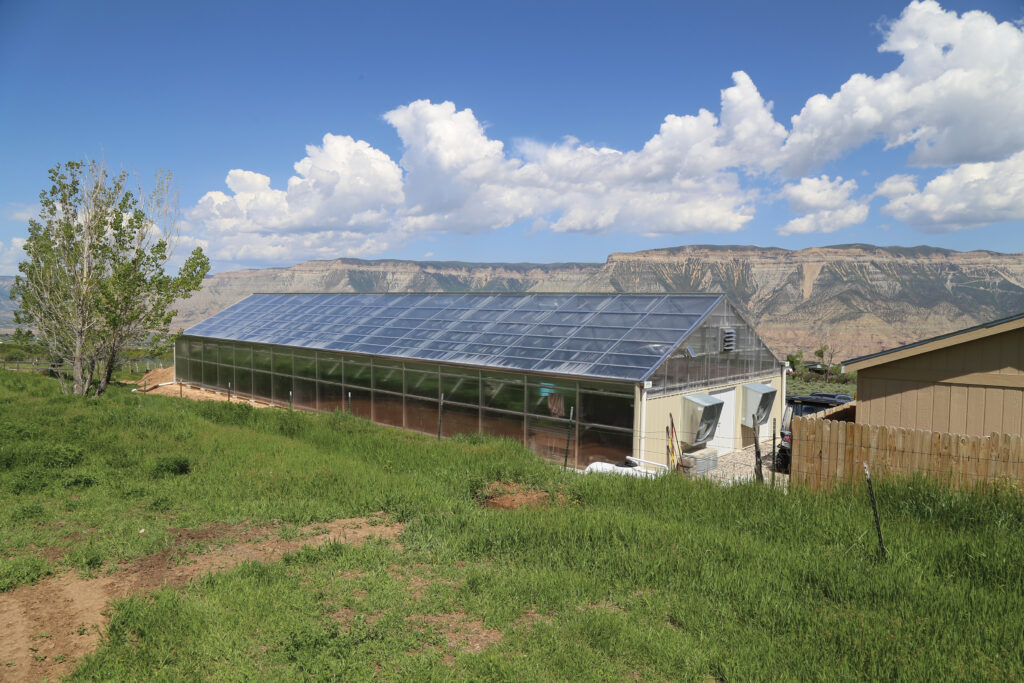 PRODUCTION GOALS
These goals can include the types of crops growers intend to produce or the purpose their prefab greenhouse will serve. Crops thrive in different temperature ranges and with different degrees of lighting, so it's important for growers to take the needs of their crops into account when purchasing greenhouse kits. Additionally, some operations might not utilize their prefab greenhouse solely for production.
Businesses frequently employ greenhouse kits for retail spaces, while schools and universities use them for education or research. If operations aren't planning for immense commercial production or maximizing output, this can dramatically affect the type of growing structure they need.
AVAILABLE SPACE
Since greenhouse kits can vary greatly in size, an operation's decision will also be impacted by the amount of room they have for a structure. Greenhouses are available in a number of different sizes to accommodate growers with space restrictions. This ensures any operation can get their ideal prefab greenhouse, no matter how much usable area they have to install a structure.
Growers who are short on room can obtain smaller greenhouse kits and still maximize their usable space. Hydroponics offers an effective way of doing this, allowing them to take full advantage of their square footage. Whether they are growing vegetables in vertical systems or leafy greens in NFT channels, hydroponics can help growers make the most of the space they have.
BUDGET
Navigating a budget can be the most difficult obstacle for growers to overcome during the purchasing process. Still, it is one of the first factors they must address to find the ideal prefab greenhouse for their needs.
When growers choose GrowSpan, a Greenhouse Specialist can assist them from concept to completion to post-installation support. This will help them make the most of their budget and end up with a structure that delivers consistent, high-quality yields, regardless of financial constraints. To learn more about how to optimize a budget during a greenhouse purchase, read this past blog.
For many growers who are going to be building a greenhouse, greenhouse kits can be an effective, streamlined solution. Whether growers want to outfit these structures with pre-designed systems or need full blown customization, GrowSpan will help complete the ideal prefab greenhouse for their goals.
The content & opinions in this article are the author's and do not necessarily represent the views of AgriTechTomorrow
---
Comments (0)
This post does not have any comments. Be the first to leave a comment below.
---
Post A Comment
You must be logged in before you can post a comment. Login now.
Featured Product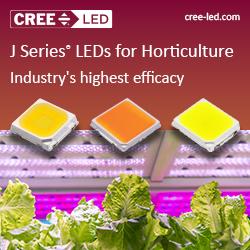 Horticulture and other forms of agricultural lighting require application-tuned ratios of spectral content, high efficacy and long lifetimes. Since these systems are designed to maximize yields for plants and animals, they require different metrics than lighting products designed around the human visual system. Cree LED delivers a wide range of spectral options and products optimized for these applications with leading efficiency and reliability.