Part of this is to maximize the plant density per square meter, which means more and more plants can benefit from the same kilowatts sent to the LED lamps. We also use software to make better predictions on the amount that needs to be harvested so that there is zero waste.
We Cannot Reduce Cost of Electricity, So We Learn How to Make Best Use of Energy
Q&A with Timo Koljonen, VP Sales | iFarm
Tell us about yourself and your role with iFarm.
II spent 20 years in the fast-moving consumer goods industry, and for the last few years I have been working with iFarm and the vertical farming industry. I'm no expert in growing plants myself, everything I try to grow in the house I manage to kill, but I have a small project of growing chilis in the summertime. At iFarm my job involves selling our farms, farming solutions and growing software to customers globally, also advising, helping with profitability estimates, and trying to figure out if there is a feasible business opportunity for the customers. We want our customers to have a fruitful business, which will help iFarm to blossom and succeed together with our farmers.
What does iFarm provide to the Vertical Farming industry?
By far the most valuable asset we have is the iFarm GrowTune software. It's really an all-in-one farming tool for indoor farmers. We also hope to expand it to other types of farming when the time is right. On top of that, we also provide farm design services, intelligent indoor growing equipment, and naturally also state-of-the-art fully functional turnkey solutions for customers who are interested in that.
Which vertical farm's technical parameters form its business model?
iFarm's ultimate business model is to make farming accessible to everyone regardless of their knowledge level through the iFarm GrowTune software. GrowTune also helps farmers reduce the workload, and therefore the operating costs. It's also able to simplify the production planning process and reduce production waste by enabling better planning of the crop seeding, harvests, sales, and all other parts of the business. All this works together to make farms more efficient in terms of energy and other inputs. On top of that, we also enable our customers' success by providing farm design services, manufacturing intelligent equipment, and giving lots of advice to our clients at every stage of their farming journey.
What are the biggest barriers facing the expansion of the Vertical Farming industry?
Right now, I think there are two. The first is that indoor farming is quite energy-intensive. Therefore, the recent increases in energy costs are hindering the otherwise exponential growth of the farms in some countries. The other one is the high startup costs of these farms. The equipment is not cheap, and coupled with innovative solar power investments that the farmers may choose for managing the energy costs, the initial investment can be substantial. We see it's sometimes a challenge for the future farmers to find the financing if they don't have the cash themselves, even though the farms' payback periods are often very appealing as investment targets. That would be the second major barrier. The third one to point out is the low consumer awareness of vertical farming benefits as a production method that offers them clean, pesticide-free, super-local and super-fresh vegetables and berries.
Regarding the energy cost barrier, how does iFarm overcome the dramatic rise in energy costs that we have seen this year?
Naturally, none of us can do anything to reduce the cost of electricity itself. So every day iFarm is learning and fighting to make the best use of that energy, and try to find the most efficient solutions. Part of this is to maximize the plant density per square meter, which means more and more plants can benefit from the same kilowatts sent to the LED lamps. We also use software to make better predictions on the amount that needs to be harvested so that there is zero waste, since energy used for plants that go to waste is totally wasted energy. More plants per square meter and less waste through better production planning and timing can together reduce the energy cost per sold plant, which, after all, is the most important number when talking about energy. Right now everyone is talking about energy prices, but in the future we will be looking at an even bigger crisis with usable water. We are thinking ahead to this, and our farms use only a small fraction of the water used in outdoor fields or greenhouses.
Can your technologies be sustainable despite high energy costs?
We have data that clearly shows that iFarm StackGrow reduces the overall energy bill compared to traditional type of vertical farms. This is thanks to a system that automatically "transplants" or refits the grow space for the plants. So we can fit many more seedlings and small plants per square meter than in traditional rack farms, which means that the overall capacity of the farm increases. That way we can grow significantly more plants per unit of electricity than the older systems.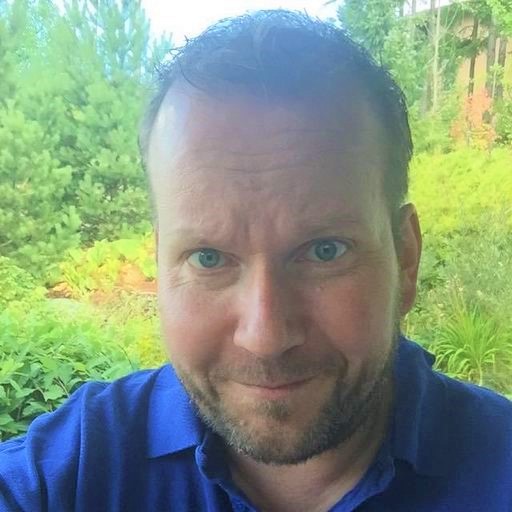 Looking long-term, our sustainability comes not just from managing high energy costs, but also the water costs. Also, the overall workforce savings, as well as decreased need for fertilizers, means the business will be financially sustainable. Another great benefit is that we can build these farms in urban areas, and therefore greatly reduce the logistics costs, which are a huge issue in agriculture. And I would like to once again stress the importance of the production scheduling and planning tool in GrowTune, because by reducing waste we can also significantly improve sustainability. If you don't run your production planning properly, a lot of these crops can just go to waste.
The content & opinions in this article are the author's and do not necessarily represent the views of AgriTechTomorrow
---
Comments (0)
This post does not have any comments. Be the first to leave a comment below.
---
Post A Comment
You must be logged in before you can post a comment. Login now.
Featured Product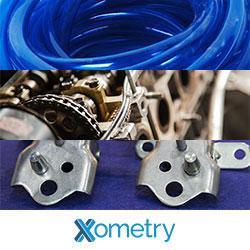 Xometry is your source for custom parts. Now, in addition to getting instant quotes on 3D Printing, CNC Machining, Sheet Metal, and Injection Molding, customers can create and send RFQs for die casting, stamping, and extrusion work to our nationwide network of pre-vetted manufacturers with just a 2D drawing. You will receive and be able to review responses from qualified shops within 7 days on an advanced web-based RFQ management platform. To learn more go directly to our site to issue and RFQ today. Stop wasting time managing RFQs through email and by phone, and start issuing RFQs at scale and in the cloud.