Without effective organization or a convenient growing area, plants can be inadequately spaced, and growers miss out on potential profits since they aren't using their greenhouse to its full potential.
Implementing Greenhouse Shelving to Optimize Growing Space
Article from | Growspan
For operations to take full advantage of a greenhouse and stay ahead of their competitors, success often comes down to the smallest details. As a result, growers are constantly trying to find ways to optimize production and reduce inefficiencies.
Although it may be an afterthought for some growers, greenhouse shelving and benching has become one of the most important greenhouse accessories. Greenhouse shelving plays a critical role in a growing environment, because it improves organization and makes crops easier to move.
Without effective organization or a convenient growing area, plants can be inadequately spaced, and growers miss out on potential profits since they aren't using their greenhouse to its full potential. The purpose of greenhouse shelving should be to maximize growing area, while boosting an operation's overall efficiency and their subsequent profits.
Through GrowSpan, operations can choose from a variety of greenhouse shelving and benching designs in order to create a layout that suits their production goals. After requesting a quote, growers can work with a Greenhouse Specialist to discuss potential customization, ensuring the shelves provide an ideal solution for their greenhouse.
COMMON GREENHOUSE SHELVING DESIGNS AND MATERIALS
Greenhouse shelving comes in many styles, some of which are turnkey and very easy to install. Shelving options can also be customized to meet specific criteria in individual grow spaces. GrowSpan's extensive line of greenhouse shelving can fall into three main categories: Tiered, Stationary and Rolling.
Tiered – Most tiered greenhouse shelving comes with two or three levels, but GrowSpan also offers a four-tier option for additional plant space. These are typically used to create an effective display in a greenhouse; however, they can also provide production benefits. Tiered shelving helps growers fit a number of plants in a confined area and makes excellent use of an operation's available space.
A popular choice amongst growers is GrowSpan's Three-Tier Greenhouse Shelving, which is geared towards helping with production, rather than displaying plants. This model comes with flood and drain trays and features 25" between its tiers to support the installation of grow lights.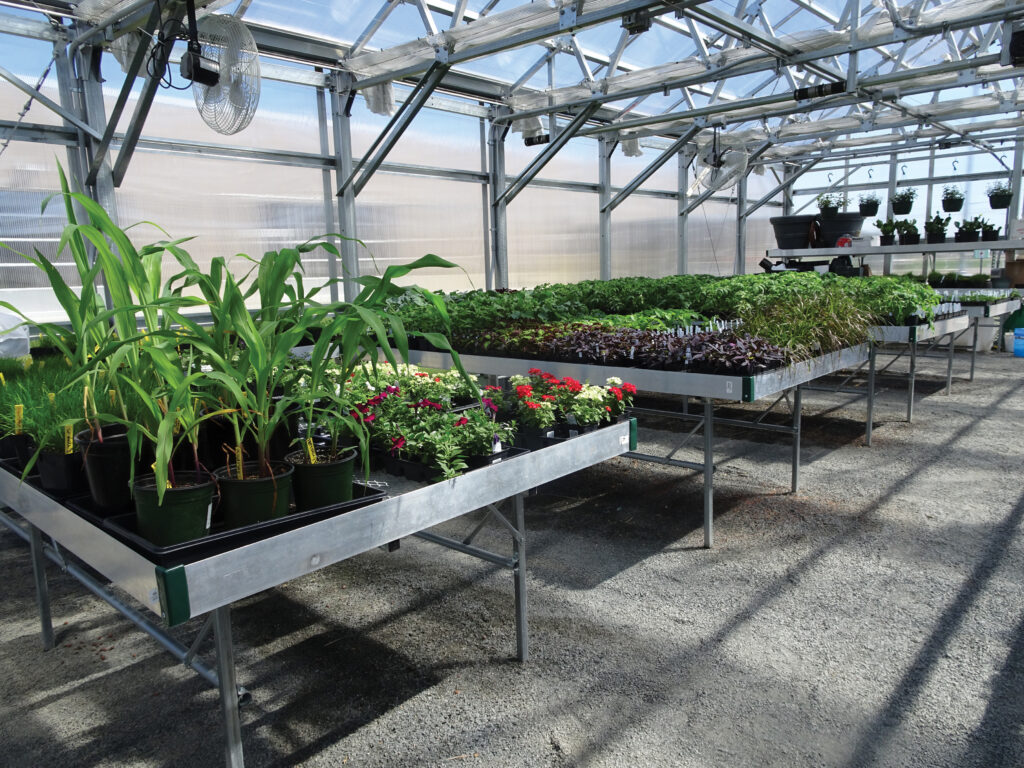 Stationary – As a more traditional option, stationary shelving helps improve plant organization and ease labor requirements. Since they are raised on legs, plants are positioned at an easier height for growers to tend to them. This helps workers bend over less during labor and improves access to plants by allowing for more efficient spacing.
GrowSpan's Premium Stationary Greenhouse Shelving offers a versatile solution for growers. It covers a wide range of production applications, and can also be used for displaying plants, depending on an operation's needs. In larger commercial greenhouses, these shelves can be connected to run the entire length of the structure.
Rolling – The addition of rolling shelves is the easiest way for operations to maximize their growing space. With the help of wheels, rolling greenhouse shelving is designed to effortlessly move to the side, adding or removing pathways at a moment's notice. They also come in various designs to accommodate different growing trays, including propagation trays that help growers cut down on prep time.
Premium Rolling Tabletop Shelving gives greenhouse growers the flexibility they need to fully optimize production. Operations can increase their growing space and workers can maneuver throughout the greenhouse more efficiently.
Greenhouse shelving can be made from a number of materials, including wood plastic, wire mesh, expanded metal or PolyMax. PolyMax shelves are made from durable, outdoor-grade plastic and provide growers a lightweight solution that won't rot or corrode and is easy to clean.
GrowSpan also offers a liner system for shelves that creates air gaps between trays. This accessory helps establish positive pressure systems that improve airflow at a plant's canopy.
CHOOSING A GREENHOUSE SHELVING LAYOUT TO MAXIMIZE PROFITS
Ultimately, a greenhouse shelving layout will have a big impact on an operation's performance. With the right configuration, growers can use their greenhouse's space to its full potential, lowering production costs per plant and increasing profits.
There are a number of greenhouse shelving layouts that operations can implement to get more out of their growing area. A peninsula layout is a common arrangement of greenhouse shelving that gives growers an easy way to maximize their space, while making maintenance tasks more convenient.
In this configuration, greenhouse shelving runs horizontally through a structure, with room for narrow paths between them. The center of the greenhouse is left open to serve as a wide walkway that spans the length of the structure.
This layout provides ample growing room on its own, but it becomes even more valuable when growers incorporate rolling shelves. Rolling greenhouse shelving allows operations to have more control over their growing area, helping them adjust walkways and shift production shelves with limited effort.
As a result, growers don't have to choose between plant space and room for workers to maneuver. The combination of a peninsula layout and rolling shelves lets growers maximize their greenhouse's capabilities, without interrupting daily workflow.
INCORPORATING AUTOMATION AND GROWING EQUIPMENT
For growers who really want to maximize their greenhouse's potential, automated greenhouse shelving offers the ultimate solution. Mobile containers are an automated shelving system designed to boost production and help improve the overall flow of a grow space.
With mobile containers, growers can change the entire organization of their greenhouse in just a few moments, and easily move their crops around based on growth stages or any other factor. By simply pressing a button, automated mobile containers carry plants around a greenhouse, negating substantial amounts of labor and keeping production as efficient as possible.
This streamlined crop movement also means mobile containers can help alleviate the risk of disease throughout a greenhouse. When growers have to place some crops in an inadequate spot, like against a wall where there's minimal air movement, it can normally create perfect conditions for bacteria to thrive. However, with mobile containers, growers can quickly rotate their crops before this becomes a problem, improving their health and stopping disease in its tracks.
As an added convenience to growers, greenhouse shelving can simplify the process of integrating growing equipment into their structure. Shelves make it easier to employ various environmental control systems, like heating, or irrigation and fertigation, allowing operations to improve their efficiency and organization.
By installing shelves, growers can streamline their heating system and cut down significantly on utility costs. Greenhouse shelving can accommodate root-zone heating, which utilizes a water-based heat source to keep temperatures warmer around a plant's roots. This means growers can spend less money on maintaining temperatures throughout their greenhouse, and heat is delivered where it matters most.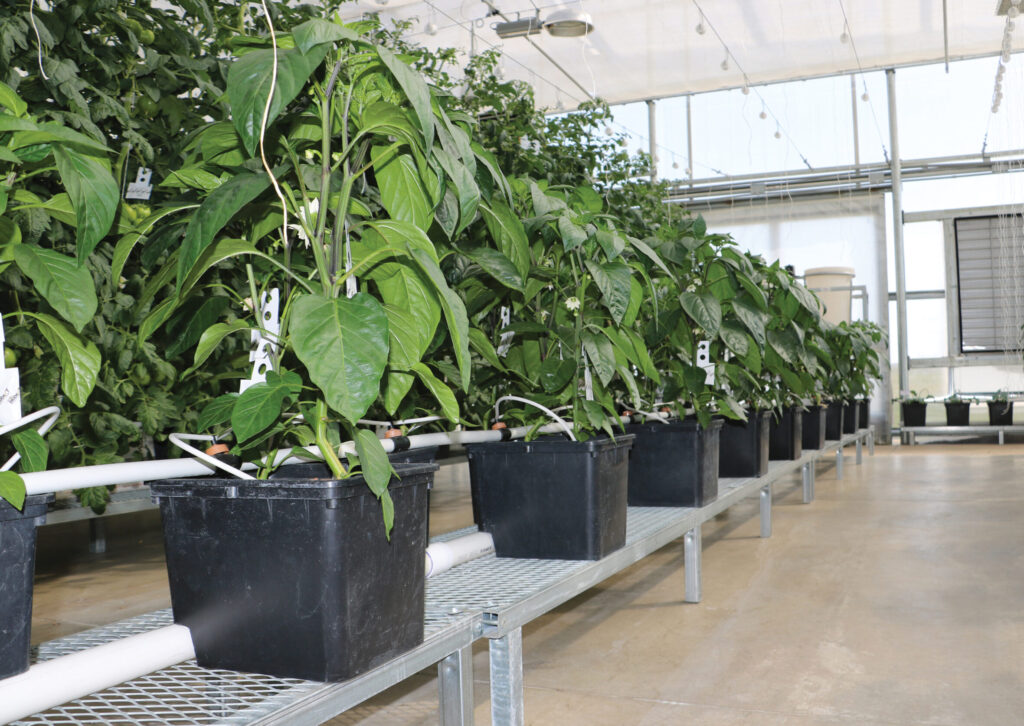 When operations combine shelving with an irrigation and fertigation system, they can streamline water and nutrient delivery to plants, while using the shelves to create a more convenient growing area. With a system like drip irrigation, growers can position plants evenly on their greenhouse shelving, then have their water and nutrient feeders run across the length of the shelves.
Overall, this setup promotes greater organization and creates a more effective way to improve plant growth. Also, it often leads to a reduction in water and fertilizer waste, as well as lower operating costs and decreased labor.
Whether it's the sophistication of automated mobile containers, or the most basic shelf design, any grower can benefit from including greenhouse shelving in their grow space. Shelves provide an easier way to improve organization and streamline labor, helping operations run more efficiently through every harvest.
The content & opinions in this article are the author's and do not necessarily represent the views of AgriTechTomorrow
---
Comments (0)
This post does not have any comments. Be the first to leave a comment below.
---
Post A Comment
You must be logged in before you can post a comment. Login now.
Featured Product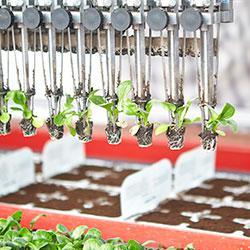 "Smart farming" is an important part of the answer to this existential question: Extremely high efficiency in food production through the targeted use of the latest technology, computer-supported and - where possible - fully automatic. Seeds are individually and precisely placed; fruits carefully picked by mechanical grippers; fertilizers and plant protection products applied in small doses and in a targeted manner. These operations require a large number of small electric motors that are both robust and powerful.