Data accumulation and analysis is a key to the success of the Solaris model. Both inside and outside of the facility there are almost 100 different sensors which guide the various processes of cooling, heating, lighting etc.
Automation and Sensors in Hybrid Greenhouses
Mike Sassano, Founder and CEO | Solaris Farms
Tell us about Solaris Farms and why you began this business.
Solaris is a high tech hybrid greenhouse designed specifically for desert environments. It was the first ground up hybrid build in Las Vegas and is today considered a Top 15 Las Vegas grow. Solaris was designed to prove that indoor-quality, pharmaceutical-grade bud could be produced in an economical fashion by using hybrid greenhouse designs and technology.
What are some of the challenges of operating a greenhouse in the desert environment of Las Vegas?
There are pluses and minuses to any environment, but the number one challenge is to control it within the greenhouse; especially given the deserts extreme heat of up to 115degrees F in the summer and below-freezing temperatures in the winter, which both exist for extended periods of time.
How has your hybrid greenhouse controlled the desert environment?
During any given season, our temperature ranges within a 10 degree variable from morning and night highs and lows. As an example, during the summer heat waves the temperature rarely gets above 86 degrees F But for the majority of time, the temperature will stay below around 76 degrees F. In the winter during the coldest months, we will rarely see temperatures below 66 degrees and highs around 76 degrees.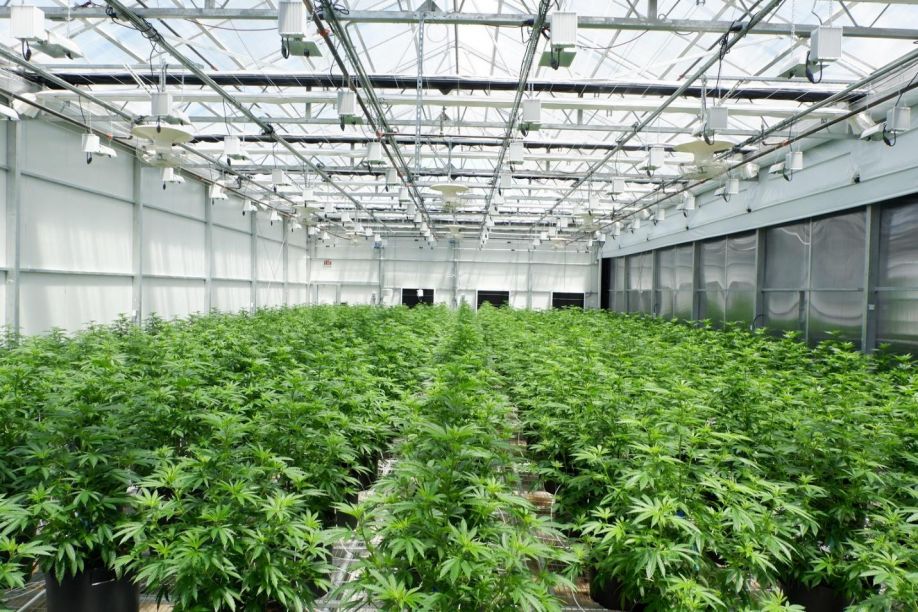 How are you using Automation and sensors to gather Data and improve your product?
Sensors and automation exist on many levels. Data accumulation and analysis is a key to the success of the Solaris model. Both inside and outside of the facility there are almost 100 different sensors t which guide the various processes of cooling, heating, lighting, shading, blackout, and to some extent, fertigation and microbial IPM needs, which have a manuel element to them. The data, which is divided, can be environmental to the cannabis; examples being lighting, temp, humidity, CO2 and variables like that. The data also pays attention to factors internal to the plant like watering and nutrition scheduling, EC, PH, etc..
That data then goes to harvest tracking, along with various pictures and different stages. The harvest track times out genetics for expected yield, weight, and timing of harvest. All this is analyzed daily to weekly, depending on the level of management and depth of needs. The post cultivation process is equally important as the growing, and all sensors like humidity, CO2, temperature are all mounted on the outside of each dry room to ensure consistency and quality. Testing is done from dry to trim to cure to ensure proper procedures and optimal results are achieved. These processes are also monitored daily to weekly.
Why is the Vegas market so demanding in lab testing and genetics; why are your results important for Vegas and the market in general
Nevada is used to high security and high-quality food industry standards due to the rigorous monitoring of the gambling and the tourist industry. Nevada became the gold standard of lab testing for cannabis too because during the legalization roll out it was decided to make rules that not only coincide with the State's mentality to protect consumers, but also with an eye on federal legality, since Nevada is used to federal rules of restrictive industries. As for genetics, Vegas is the cannabis marketing Mecca of the world with clear rules that have attracted the newest grows and the most competitive public companies. The natural result of growing in the desert and the size of investments we've seen lends to the development of the highest genetics to compete with worldwide clientele looking for the best upon arrival. Solaris is consistently producing cannabis that is 25 to 30% THC and well above 32-35% cannabinoid counts with dominate less common terpenes above 8mg's in the most prevalent strains. This is not only relevant for the Vegas market since our product sells out immediately, but for the world stage, especially pharmaceutical markets in Europe. We are top of the charts.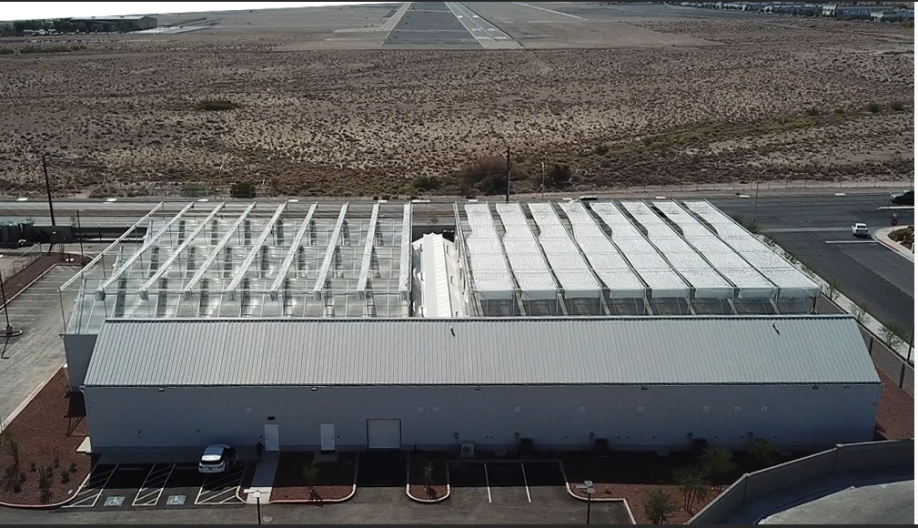 How important is diversity in the workplace to Solaris?
Organically, Solaris has developed to have over 50% diversity at all levels and functions. Observing that, after the fact, has shown that various experiences, cultures and skills have made a much stronger management and working environment which lends to collaboration and respect to others inputs. Ego's are checked at the door.Collaboration is the only way to succeed with various inputs and always rechecking our processes from all angles.
How do these factors play into the global cannabis market?
Solaris is moving into Europe with eyes wide open as to who the large players and new players with money coming in are. West coast operators have an inherent advantage to almost all growers and producers in that we are used to competitive markets and have been making products ranging from vapes to edibles for a long time on a scaled level. Solaris's niche is high grade bud and our ability to produce it economically;all our products are also geared to a pharmaceutical market. Fast forward a few years, dispensaries will not be relevant as large supply chains in the pharmaceutical industry get involved. Only America, for the most part, still uses the archaic dispensary model,as the rest of the world operates through pharmacies. Solaris was designed and functions for that level of challenge.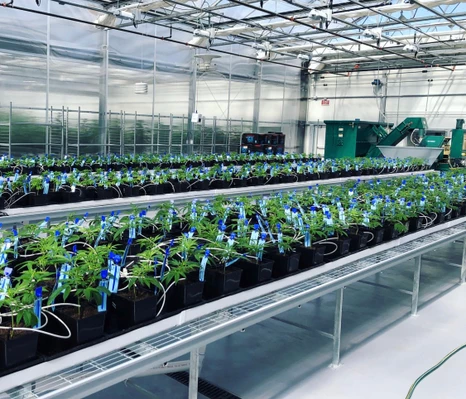 What does the future look like for Solaris?
Solaris is in expansion mode to finish it's Las Vegas building. Europe is a logical expansion to concentrate on high quality bud and pharmaceutical style products.
About Michael Sassano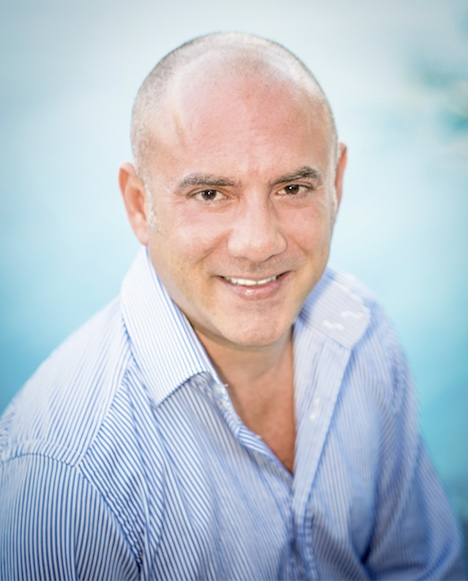 Michael Sassano is the Founder and CEO of www.solarisfarms.org, a high-tech desert hybrid greenhouse in Nevada boasting yields of 25-31% THC, 35% Canabinoid counts and over 15mg's of terpenes . Primarily, Mike has been an early stage investor and partner in many grows, brands and cannabis companies which were public, later went public or were sold to public companies. Three years ago, he invested, designed, built and manages one of the largest scale hybrid greenhouse projects in Nevada. When fully built out by 2020, Solaris Farms will be approximately 350,000 square feet of an advanced high tech desert hybrid greenhouse. His vision of the industry, inside depth of investment knowledge for companies in the cannabis space, and happiness to share with others has helped him to get world wide exposure. And he has a deep vision for the pharmaceutical markets of Cannabis in EU.
The content & opinions in this article are the author's and do not necessarily represent the views of AgriTechTomorrow
---
Comments (0)
This post does not have any comments. Be the first to leave a comment below.
---
Post A Comment
You must be logged in before you can post a comment. Login now.
Featured Product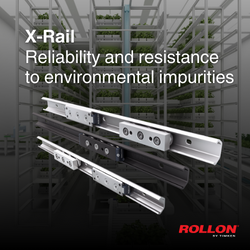 Rollon's X-Rail linear rails are a reliable solution in environments susceptible to impurities. Equipped with rolling elements with shaped and flat raceways, they are available in several versions: galvanized, nitrided or stainless-steel sheet metal. The latter version ensures total corrosion resistance, which is critical for hostile environments such as those found in vertical farming. Particularly innovative is the T + U configuration of the X-Rail linear rails, which can compensate for the parallelism errors of mounting surfaces. This simplifies installation and reduces costs.