Smart Farming is a capital-effective and hi-tech system of growing food cleanly and making it sustainable for people. It is an application of modern Information and Communication Technologies (ICT) into agriculture.
Smart Agriculture With The Advent Of IoT And Drones
Poonam Sachin Gorade
The huge rise in the demand of food items due to the increase in population globally is enhancing the need for smart agriculture. Smart agriculture has a lot of things and advanced innovations like GPS, Big data, connected devices and IoT. These new advancements in agriculture assist in automated farming, gathering of data from agricultural field and then evaluate the data; with this, farmers can come up with more accurate choices to have high-quality crop.
The data about the agricultural field are gathered with the use of cameras, sensors, actuators and micro controller. Further, the gathered information is transferred with the help of Internet to farmers for making proper decisions.
What Is Smart Farming?
Smart Farming is a capital-effective and hi-tech system of growing food cleanly and making it sustainable for people. It is an application of modern Information and Communication Technologies (ICT) into agriculture.
IoT Applications in Agriculture
Use of IoT (Internet of Things) in agriculture has the power to change the world for better and make industries more-efficient; smarter cities and connected cars are all the elements of the IoT solutions. However, the use of technology like IoT in agriculture has a great impact.
The population in all over the world is ready to touch the mark of 9.6B by 2050. So, to fulfill the hunger of the population, the farming field has to take the leverage of IoT. And against all the challenges like severe weather conditions, change in climate, and impact on environment, all resulting from intensive farming practices, the need for more food requirement has to be fulfilled in any situation. People can't die of food and hunger!
Smart farming depends on IoT advancement making the farmers and growers to eliminate waste and increase productivity that range from the fertilizer quantity utilized to the number of trips made by the farmer's vehicles.
In smart farming based on IoT, a device is made for screening the agricultural field with the help of sensors, automating the agricultural system. The farmers can screen the condition of agricultural field in all the places. IoT-powered smart agriculture is efficient especially in comparison to the traditional approach.
The use of IoT-based smart agriculture not only focuses on traditional, huge farming activities but also increases other common trends and growing possibilities in farming, such as organic farming, as well as improving highly transparent farming.
When it is comes to environment problems, the agricultural trends based on IoT can give huge benefits like efficient use of water, optimizing the required inputs and treatment, and so on. Now, it is all about the huge applications of smart agriculture based on IoT, which has become a revolutionized agriculture.
Agricultural Drones
The advancement of technology has changed with time and drones used in agriculture are a very ideal example for this. In modern times, agriculture is among the major companies to include drones. Drones are being utilized in agriculture to improve various practices of farming. The processes that surface-based and air-based drones are taking care of in agriculture are irrigation, crop health assessment, crop spraying, crop screening, planting, and analysis of field or soil.
Some of the advantages of utilizing drones include crop health imaging, ease of use, integrated GIS mapping, potential to improve yields and save time. With planning and strategy based on existing data gathering and processing, the drone technology offers a high-tech makeover to farming domain.
With the help of data we gather from drones, it gives us insights of plant health indices, field prediction, plant counting, canopy cover mapping, plant height measurement, mapping of field water, measurement of storage, scouting reports, measurement of nitrogen in wheat, measurement of chlorophyll, mapping of drainage, mapping of weed pressure and much more.
What is more? The drone also gathers the thermal, multispectral, and visual imagery at the time of flight and then the lands in the same place it started to fly.
Smart Farming And Crop Screening With IoT
Agriculture in many parts of worlds is performed with traditional ways. The reality is that many farmers still have no proper knowledge of making the process more erratic. A bigger portion of agriculture and farming activities depends on the predictions, which most the time fails. Due to this, farmers have to go through heavy losses and most of the time they end up making bad mistakes with their life. However, a lot of people know the advantages of legitimate soil moisture and its quality, irrigation, and air quality for growth of various crops, and these are the parameters that are just unavoidable.
Therefore, the researchers come up with a new technique of smart farming and crop screening with IoT. Scientists believe that the concept will be a milestone in the agricultural business due to remote monitoring and reliability. The idea is to try and digitalize agricultural and farming activities so that the farmers can look for the needs of crops and can make the predictions of growth precisely.
The technology will certainly increase the business to gain new heights and to become more profitable. The implementation of the project is heavily based on the farmers' awareness, which can be easily built. Thanks to the numerous benefits of smart agriculture.
Wrapping Up
The goal of smart agriculture with the advent of IoT is to provide latest technology in agriculture and farming for better crop production by gathering the existing real-time status of crop and make the farmers understand the advancement in agriculture, with lot of added features and benefits in order to improve the farming practices.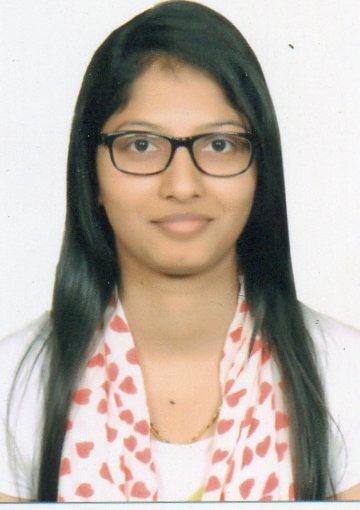 About Poonam Sachin Gorade
Poonam follows a 5-year stint as a writer and editor of books, reports, special publications, and others at various organizations. Her love for writing brought her into the world of content. Her hobbies include reading books, trekking, playing badminton, etc.
Contact punam.b.16@gmail.com and poonam.b@zionmarketresearch.com
The content & opinions in this article are the author's and do not necessarily represent the views of AgriTechTomorrow
---
Comments (0)
This post does not have any comments. Be the first to leave a comment below.
---
Post A Comment
You must be logged in before you can post a comment. Login now.
Featured Product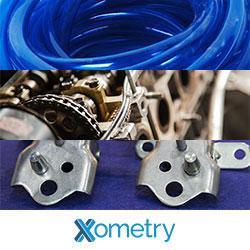 Xometry is your source for custom parts. Now, in addition to getting instant quotes on 3D Printing, CNC Machining, Sheet Metal, and Injection Molding, customers can create and send RFQs for die casting, stamping, and extrusion work to our nationwide network of pre-vetted manufacturers with just a 2D drawing. You will receive and be able to review responses from qualified shops within 7 days on an advanced web-based RFQ management platform. To learn more go directly to our site to issue and RFQ today. Stop wasting time managing RFQs through email and by phone, and start issuing RFQs at scale and in the cloud.