iFarm Will Construct an Automated High-Tech Vertical Farm in the Smart City of Tehuantepec (Mexico)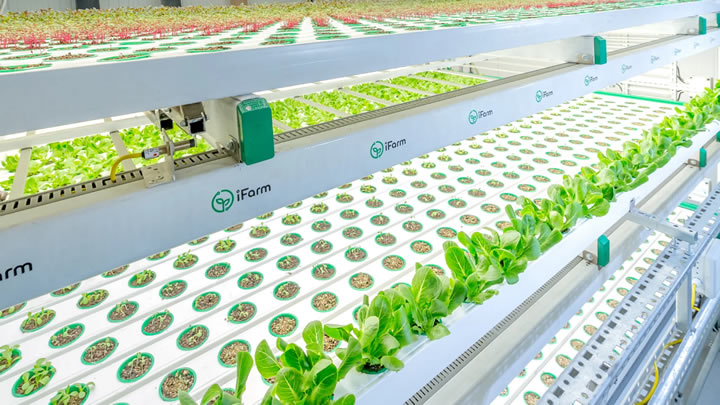 Abu Dhabi, 24 April 2023 - iFarm vertical farming technologies provider announced a collaboration with Opus 2G Group (Mexico) to build a whopping automated high-tech vertical farm in the Smart City of Tehuantepec in Oaxaca in the South of Mexico. Built with cutting-edge vertical farming technologies, the farm will have a cultivation area of 38.500 square meters.
Smart City of Tehuantepec will be set up by the holding Opus 2G Group in frames of the project The Smart Industrial Corridor Benito Juarez (CIINT). The initiative forms part of the governmental project, Interoceanic Corridor of Tehuantepec Isthmus. It consists of connecting the port of Salina Cruz in Oaxaca with Coatzacoalcos in Veracruz to bolster economic growth of Mexico's Southeast states. This initiative of Opus 2G Group is being supported by the government of the State of Oaxaca.

The CIINT Benito Juárez comprises heavy industries such as chemicals, energy, and agriculture, and will create approximately 75,000 jobs in its initial phase. To house over 170,000 people, the Smart City of Tehuantepec will be constructed from scratch, 40 km away from the Salina Cruz port in Oaxaca.

In the Smart City of Tehuantepec, iFarm will build an automated vertical farm based on the cutting-edge iFarm StackGrow technology. The automated farm will have a total cultivation area of 38.500 square meters to grow over 35 types of leafy greens and microgreens with a hydroponics vertical farming system. The expected monthly yield is over 288 tons of high-quality crops per month. The pilot farm in the Smart City of Tehuantepec will be launched in 2024.
Opus 2G Group and iFarm plan to construct 22 automated vertical farms in the smart city by 2028. In the future, a wide range of crops is set in the food production plan: berries, fruits, vegetables, flowers, and medical plants. iFarm and Opus 2G Group will also run a joint investigation aimed at developing an indoor farming system to grow coffee and cocoa beans.
Comments (0)
This post does not have any comments. Be the first to leave a comment below.
---
Post A Comment
You must be logged in before you can post a comment. Login now.
Featured Product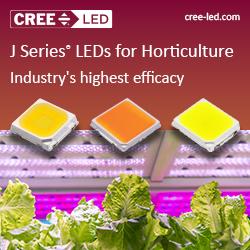 Horticulture and other forms of agricultural lighting require application-tuned ratios of spectral content, high efficacy and long lifetimes. Since these systems are designed to maximize yields for plants and animals, they require different metrics than lighting products designed around the human visual system. Cree LED delivers a wide range of spectral options and products optimized for these applications with leading efficiency and reliability.