Agtech: What the umbrella term really means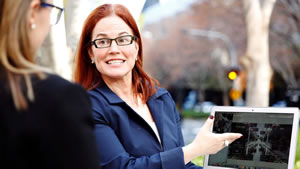 Alex Sampson for The Weekly Times: ACCELERATOR, incubator, start-up, connectivity — the buzzwords of the digital age can be clear as, well, mud.
And when lumped under the umbrella term "agtech", it's no wonder farmers, investors and business leaders can be left scratching their heads.
Entrepreneur group Start Up Australia says the term agtech refers to "transforming the global food system" through digital technology.
Monsanto Australia technology boss James Nielsen says agtech is "about smart farmers getting smarter using digital technology".
And the Australian Farm Institute, a body increasingly wading through the agtech pool, says it's about "connecting things that have been around for some time".
At the root of it, agtech is simply combining two words to define the joining of two worlds — agriculture and technology. And while using the latest in machinery is nothing new to those who work the land, the latest wave of digital technology requires farmers to adopt a whole new set of skills to keep up.
And as farmers are called on to increase production while reducing costs, with limited water and space, they are going to need all the technology they can access, whether it's advancements in robotics, drones, aerial mapping, the latest in software or technical support for decision making.
Data collection is one of the biggest game changers for agriculture. Full Article:
Comments (0)
This post does not have any comments. Be the first to leave a comment below.
---
Post A Comment
You must be logged in before you can post a comment. Login now.
Featured Product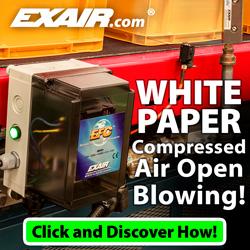 Compressed air is a limited resource that is generated in-house for the benefit of many operations within the manufacturing environment. Learn how to ensure all point of use applications are using your compressed air in the most effective and efficient way possible. Learn how much it costs to produce that compressed air and how Engineered Nozzles can help you use your air more effectively and efficiently.