As COP26 enters its second week, today's agenda will focus on 'Science and Innovation', demonstrating that research and technology can deliver climate solutions to meet, and accelerate, increased ambition. Simon Deacon, founder and CEO of Agritech firm Light Science Technologies plc, says the government needs to act now and invest in technology to create more accessible, sustainable ways of farming to divert "a national food catastrophe."
A 'perfect storm' of COVID, Brexit, a dearth in lorry drivers and the carbon dioxide shortage have brought food shortages in the UK which one industry official has warned could be 'permanent' and is set to 'get worse'. Yet such permanence and irreversible damage can only be brought by climate change, the biggest threat to our national food security and one which can only be addressed through disruptive technology.

It has become glaringly apparent that the nation must increase - or establish - a viable way to feed itself. There has been for some time growing rhetoric on the urgent need for agriculture to embrace technology for alternative, more sustainable farming methods.
Technology can reduce the impact on land, solve food supply, and make homegrown food more accessible. It also provides more control by only growing food when it is needed, therefore reducing waste. AgriTech also delivers a specific, measurable outcome, allowing farmers to make small adjustments which result in significant cost and energy savings.
The need to urgently adapt for the future has never been so stark, as that future is already here. The collision course with Earth's depleted resources and an exploding global population is only a matter of time. COP26 is reminding us of that grim reality, and now, the overdue need to switch bears heavier as Britain must actively deliver new ways to increase yields and reduce imports in a sustainable way to prevent the nature of such shortages happening again.
Simon Deacon, founder and CEO of Derby-based Light Science Technologies plc, an Innovate UK-backed Agritech business providing solutions in vertical farming, polytunnels and greenhouses commented: "We face an unprecedented predicament which has underlined just how woefully unprepared, self-insufficient and vulnerable we are; it has laid bare our reliance on limited resources and other countries to feed us. We need to address how we grow our food and think about it differently.
"This isn't about shunning more traditional farming methods, it is about an alternative solution to create a thriving, sustainable food system in the UK, one which can ensure our food security. And what people may not realise is, the bonus is better tasting fresh produce. With the right investment and engagement, indoor farming - that is, vertical farming, polytunnels and greenhouses - the UK can lead by example through science and innovation in AgriTech which we now have available."
A recent partnership with Zenith Nurseries in Evesham will focus on development of a cloche lighting and sensor technology system, extending the use of LST's award-winning nurturGROW sensor to new market applications, such as agriculture fields. With an initial potential UK market of 4,000 industrial growers, producing over 300 types of field-scale and protected vegetable and salad crops, and tree and berry fruits, the solution will aim to improve productivity by increasing yields.
Tony Newell-Griffiths, a fine leaf grower and packer from Zenith Nurseries said: "They're not making any more land, and so every measure we can take regarding annual yield per square metre needs to be taken. We have invested heavily in AgriTech over the last decade to reduce the reliance upon labour, but we now must do more.
"We are collaborating with Light Science Technologies plc to maximise the output of our glasshouses using an automated system to enable increased yield per square metre and defined predictability of crop."
Simon concluded: "Indoor farming offers a golden and most importantly a viable opportunity to contribute to a net zero future, one where we can help limit global temperature rise to 1.5°C. We simply cannot be talking about this in five years' time as it will be too late. Words don't solve anything; it's about positive action, with COP26 being the crucial catalyst."
ENDS
Editor's notes:
About Light Science Technologies Ltd
Light Science Technologies Ltd delivers lighting, science and research-proven plant monitoring technology and software in partnership with world-leading university research teams. We work across multiple indoor applications including vertical farming, greenhouses and poly tunnels across different plant species, delivering the right solution no matter what environment. Our integrated technology solution for Controlled Environment Agriculture (CEA) applications for next-generation scalable farming helps customers grow more with less. For further information, visit: www.lightsciencetech.com.
About Light Science Technologies Holdings Plc
Light Science Technologies Holdings Plc brings together market-leading controlled environment agriculture technology (Light Science Technologies Ltd) and quality led UK based electronic manufacturing (UK Circuits and Electronics Solutions Ltd) to help our customers grow more with less. We specialise in creating and manufacturing bespoke solutions for global clients across agriculture, electronics, audio, automotive, AI technology and pest control industries.
Featured Product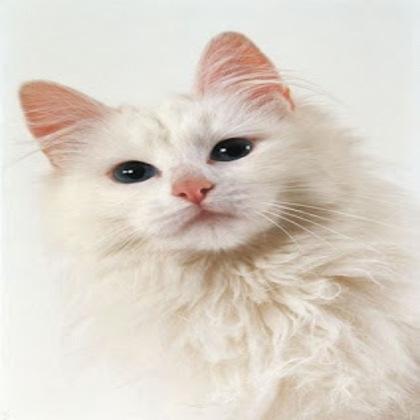 How can a camera be taught to reliably detect deviations from the norm if they are not or not completely predictable? Rule-based image processing would have to capitulate - with the AI system IDS NXT, on the other hand, such a challenge can be easily solved from now on. In the new IDS NXT 3.0 release, IDS is making anomaly detection available to all customers as a third AI method, in addition to object detection and classification. You can even use only "GOOD" training images for training anomaly detection. In addition, relatively little training data is required compared to the other AI methods. This simplifies the development of an AI vision application and is well suited for evaluating the potential of AI-based image processing for new projects.