With the increase in input costs, it's time to make your nitrogen work smarter and harder. Buy less and demand more from your nitrogen investment by protecting it with a stabilizer from Koch Agronomic Services
Building a nutrient management plan which includes nitrogen stabilizers has never been more critical for growers who want an economic and sustainable advantage going into the 2022 growing season.

Especially as input costs are increasing, protecting a nitrogen investment with a stabilizer is a recommended best practice compared to putting down additional pounds of fertilizer to maximize yield potential and reduce nitrogen rates.
"Regardless of fertilizer prices, it's in everyone's best interest to protect their nitrogen investment," said Tim Laatsch, director of North America agronomy for Koch Agronomic Services (KAS). "As a grower myself, I know using nitrogen stabilizers to keep nutrients in the right place for plant uptake is part of the 4R Nutrient Stewardship approach and will help me capitalize on my fertilizer investment."
While fertilizer costs are increasing, so are the raw material and logistical costs for KAS' nitrogen stabilizer solutions. In some instances, raw materials costs have increased as much as 300 percent for KAS, with the expectation that prices will continue to rise as the crop year progresses.
Due to these factors, KAS will be adjusting the price of the nitrogen stabilizers products accordingly effective November 1, 2021. The distributor price of ANVOL® will increase 14 percent, AGROTAIN® ADVANCED 1.0 will increase 14 percent, AGROTAIN DRI-MAXX will increase 10 percent and CENTURO® will increase nine percent.
"Our focus has been and will continue to be providing our customers with proven solutions growers can use to optimize their nitrogen rates and increase yield," said Greg Hunter, vice president of North American sales for KAS. "The rise of input costs throughout 2021 has created a unique situation and the value of a nitrogen stabilizer has never been higher or more important for growers looking to get the most out of their nitrogen investment."
Along with rising costs, the agriculture industry is also facing supply and logistical constraints. KAS recognized the situation earlier this year and leveraged its strong relationship with suppliers to ensure adequate supply of products for the upcoming season.
"The KAS procurement and supply chain teams have been working diligently with our suppliers to secure raw materials to meet our customers' needs," said Hunter. "We anticipate having product for our customers this fall and spring."
Moving forward, KAS will continue to assess raw material costs and adjust their nitrogen stabilizer and nutrient efficiency solutions prices as necessary. To learn more about the solutions offered by KAS or to find a KAS representative, visit KochAgronomicServices.com.
ANVOL, AGROTAIN and CENTURO are trademarks of Koch Agronomic Services, LLC. Koch and the Koch logo are trademarks of Koch Industries, Inc. © 2021 Koch Agronomic Services, LLC. The 4R approach is endorsed and supported by the International Plant Nutrition Institute, The Fertilizer Institute, The Canadian Fertilizer Institute and the International Fertilizer Industry Association.
About Koch Agronomic Services, LLC
Koch Agronomic Services, LLC and its affiliates produce and market a proven and expanding global portfolio of plant performance technologies for agriculture producers. With a commitment to creating real, sustainable, long-term value for customers and society, Koch Agronomic Services, LLC focuses on developing customer-driven solutions to maximize plant performance and minimize environmental impact. Koch Agronomic Services, LLC is a subsidiary of Koch Ag & Energy Solutions, LLC. www.kochagronomicservices.com
Featured Product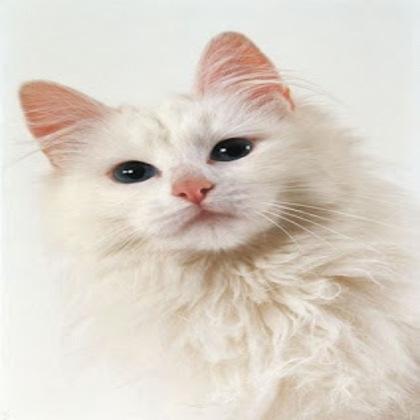 Artificial intelligence can be used, for example, to classify fruit varieties or to identify damaged parts, e.g. apples with marks or color deviations. To cover all possible variances with classical image processing would be very time-consuming and costly. With artificial intelligence, however, these challenges can be solved in no time at all. IDS NXT ocean is a user-friendly all-one-one system which requires neither special knowledge in deep learning nor camera programming. Only sample images and knowledge on how to evaluate them (e.g. "good apples" / "bad apples") are needed. This makes the start into AI-based image processing particularly easy. Camera hardware, software, infrastructure and support come from a single company. For beginners, IDS offer the IDS NXT ocean Creative Kit, which includes all components and workflows to create, train and run a neural net.