Combined forces promising breakthrough innovation and go-to-market agility
BOULDER (August 23, 2021) - To transform geographically disperse industrial operations, you need visibility to intelligent data at the edge — as well as the ability to proactively manipulate it and make it actionable. FreeWave Technologies and New Zealand-based ModuSense have executed a joint venture that will make global innovation, turn-key industrial IOT edge solutions a reality, quickly and cost-effectively.

Today, FreeWave delivers an ecosystem of edge intelligent radios and solutions, manufactured in the U.S., to optimize the extreme edge of remote industrial operations and create a more connected enterprise. Its existing offering enables high-fidelity data capture, analysis, control, and automation via a scalable IIoT platform. ModuSense complements FreeWave's portfolio adding proven full-stack, off-the-shelf SaaS solutions and more flexible, agile gateway sensing solution. The combination of both companies' strengths stands to deliver on accelerating global hardware and software IIoT development capabilities in a meaningful and immediately measurable way.
"The ModuSense joint venture expands our portfolio and accelerates our ability to bring fully integrated, game-changing IIoT solutions to market quickly," says FreeWave Technologies CEO Kirk Byles. "Their entrepreneurial model will ultimately provide us access to a flexible, agile innovation center allowing us to respond to both customer and market needs faster with both off-the-shelf and fully customized IIoT solutions. We are energized by the possibilities and work has already begun on our integrated solution roadmap."
For the last four years, ModuSense has been focused on developing an IIoT platform that powers IoT solutions from large enterprises to innovative start-ups and all companies in between. The ModuSense solutions platforms includes a modular sensor ecosystem with industry-leading communications including Satellite, LTE, BLE and more. Today, they have developed infrastructure solutions for real-time asset tracking and resource monitoring across both agriculture, water and transportation industries. Their satellite-connected sensors are helping beekeepers determine the health of hives in New Zealand as well as identifying environmental threats in real-time. These environmental sensors will be utilized in 1000's of applications where connectivity has been a challenge but is no longer based on low-cost satellite coverage.
"Geographically dispersed, remote operations pose real challenges across a number of industries," says ModuSense CEO Bruce Trevarthen. "Our combined portfolio delivers a super powerhouse of capabilities to customers who are hungry for integrated solutions designed to make industrial remote operations more efficient, make critical data more intelligent and help save money to make money. FreeWave brings decades of manufacturing discipline, governance and due-diligence to our agile innovation process. We make a formidable team in the industrial IoT market and look forward to developing out of the box solutions that will have immediate market impact."
About FreeWave Technologies
With deployments in over 39 countries, FreeWave's products are leveraged by industrial end users and OEMs alike to connect, control and optimize remote machines and processes to impact smarter decision-making, improve operational efficiencies and drive cost savings. Throughout our 27-year history, Freewave's IIoT Connectivity and EDGE Solutions have solved thousands of customers' problems in government/defense, energy, agriculture, and municipalities - achieve reliable connectivity for data telemetry and command and control in some of the most challenging, remote and rugged environments in the world. Today, we are transforming the extreme edge of operations - and the proliferation of smart devices within it - into a connected part of the enterprise with our IQ edge computing platform and ecosystem of solutions evolved for IIoT. Are you ready to transform your operation? Visit freewave.com to get started.
About ModuSense
ModuSense is a reliable, scalable and secure Industrial IIoT device platform that enables industries to quickly and easily deploy data gathering solutions for productivity. ModuSense has been working closely with many industrial operators including hydrology, commercial bee keepers, agricultural operators and civil infrastructure companies to develop solutions that are easily deployed and fit for purpose. ModuSense provides everything you need to deploy remote data collection including the sensor devices, cloud-based data routing, data storage, analysis platforms and connectivity hardware including cellular and satellite gateway products. Visit www.modusense.com to learn more.
Featured Product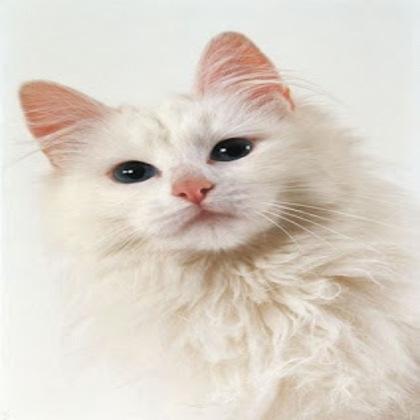 The 13 MP autofocus camera uEye XC is especially easy to operate and delivers high-resolution images and videos in the blink of an eye. Unlike typical webcams, it has been specifically designed for use in industrial applications and delivers sharp image data even in changing light conditions. Setting up and operating only requires a cable connection. The webcam-like camera is characterised by its particularly elegant and lightweight magnesium housing: with dimensions of only 32 x 61 x 19 mm, it is compact, sturdy despite its light weight and absolutely suitable for industrial use - benefiting, for example, kiosk systems, applications in industrial production or agriculture. With the uEye XC Starter Set, IDS offers a full-package deal for $500. (launch promotion, valid until 30 November 2022) that allows customers to evaluate and use the full range of functions of the new camera. The set includes not only the camera, tripod adapter and cable, but also a macro lens. Thanks to this lens, the camera is also suitable for demanding applications at close range. It easily shortens the minimum possible object distance and opens up additional application possibilities.